---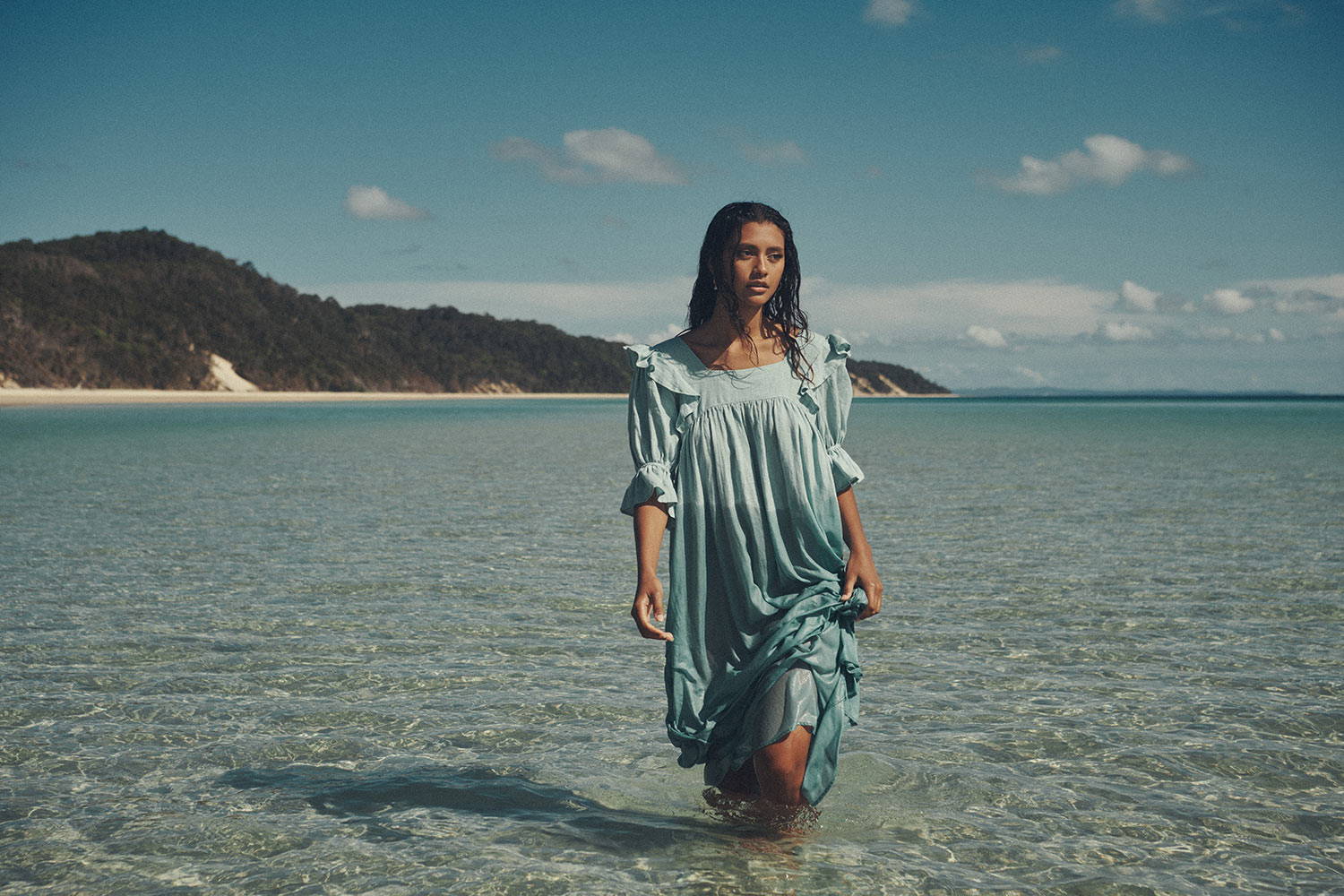 ---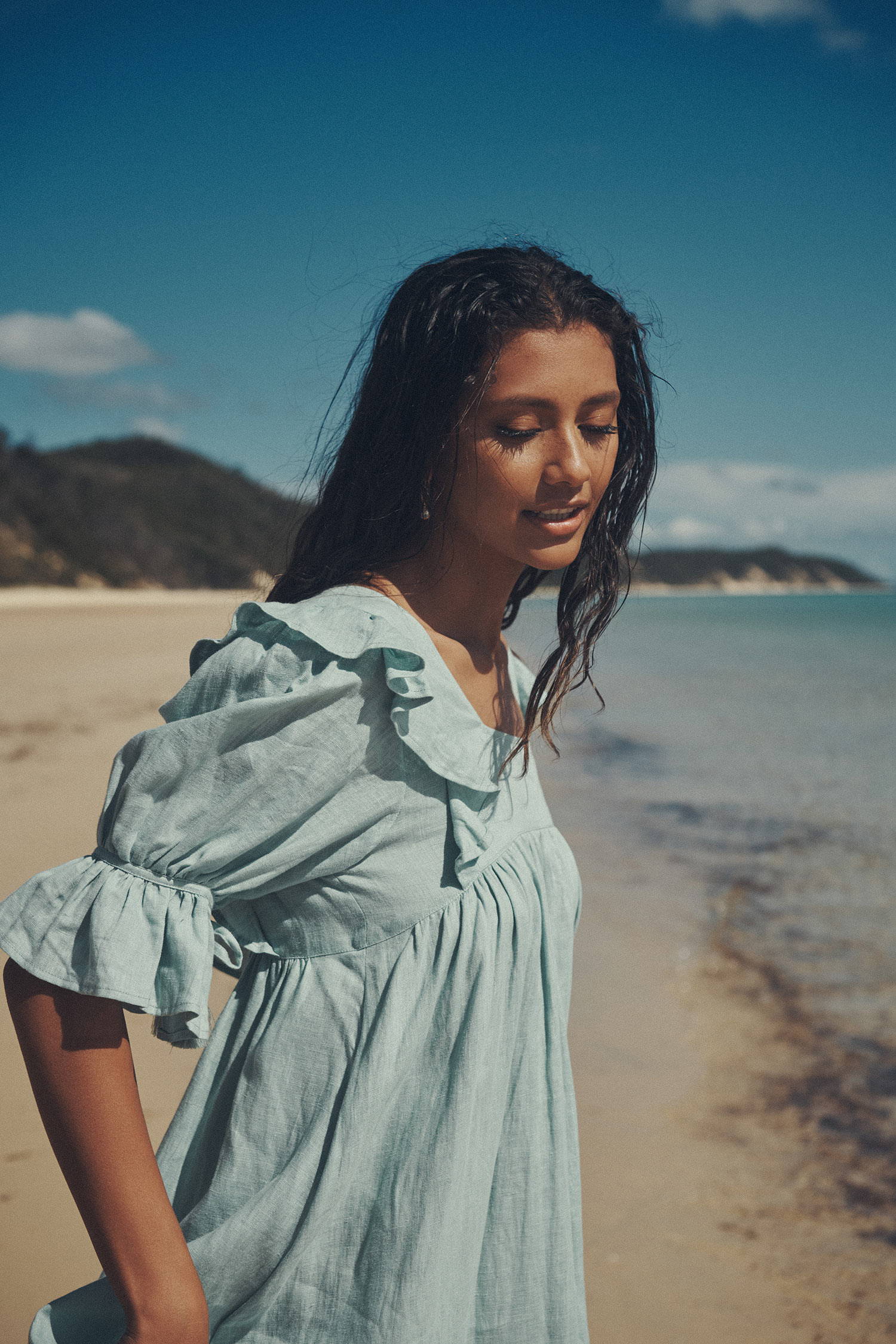 ---
---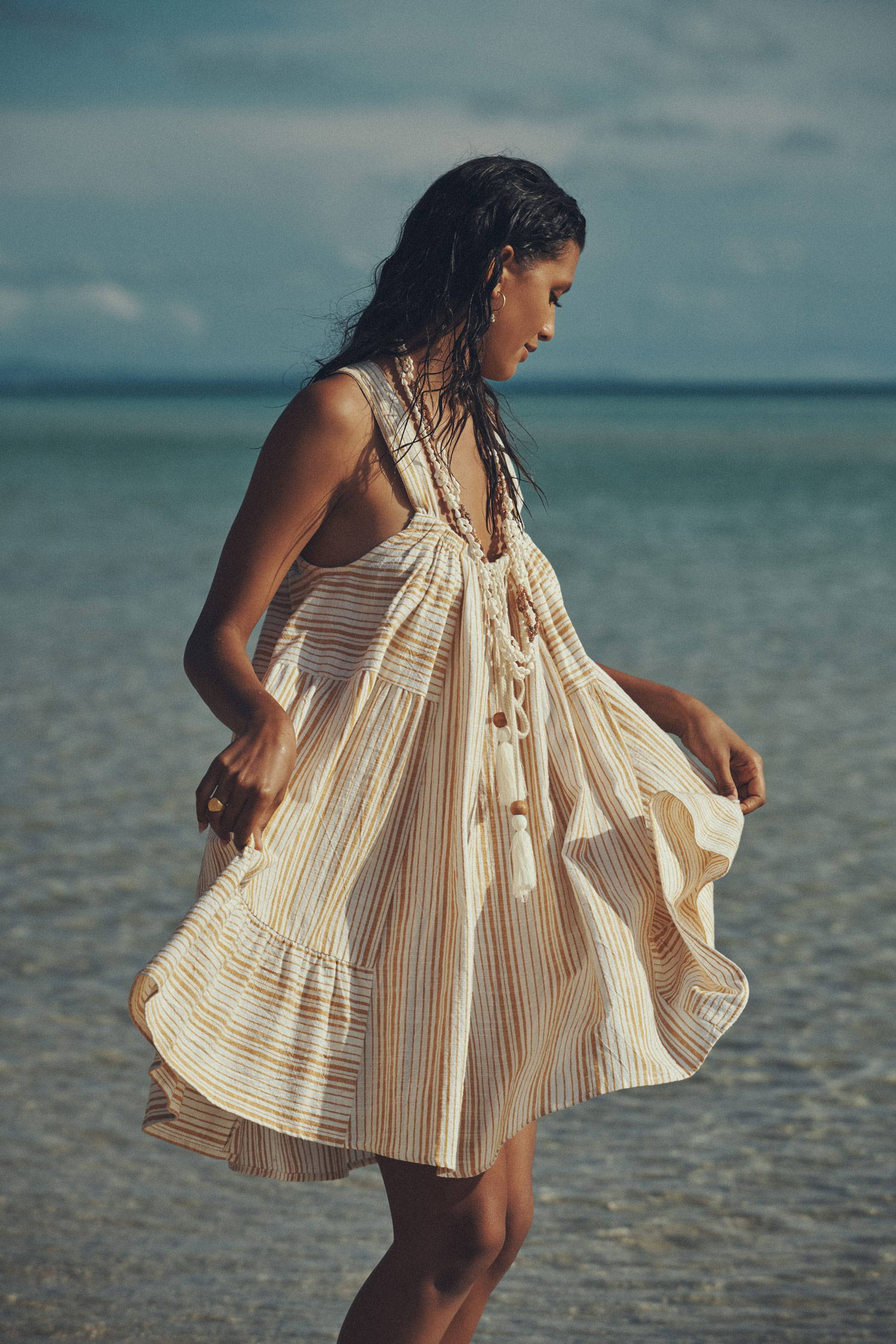 ---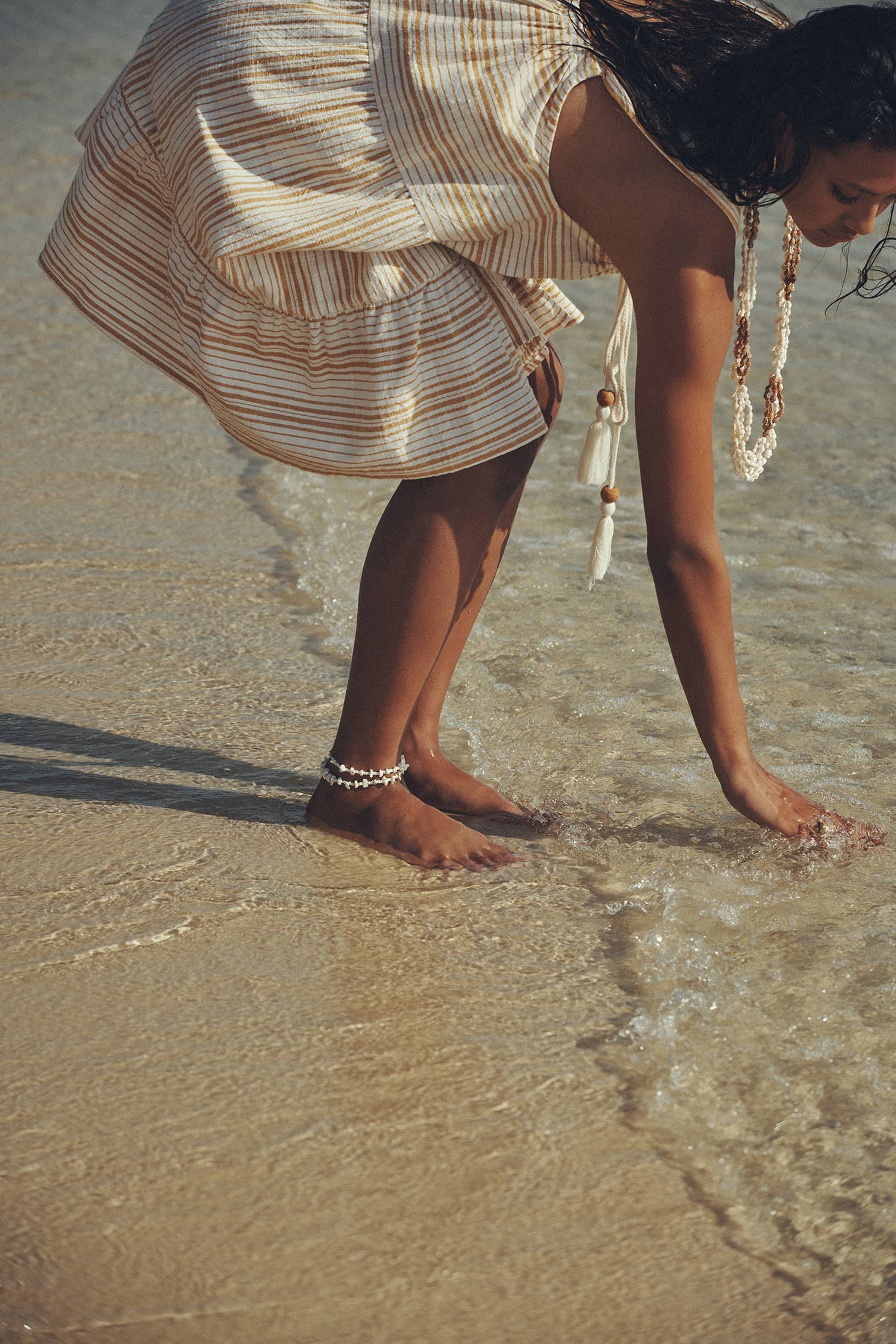 ---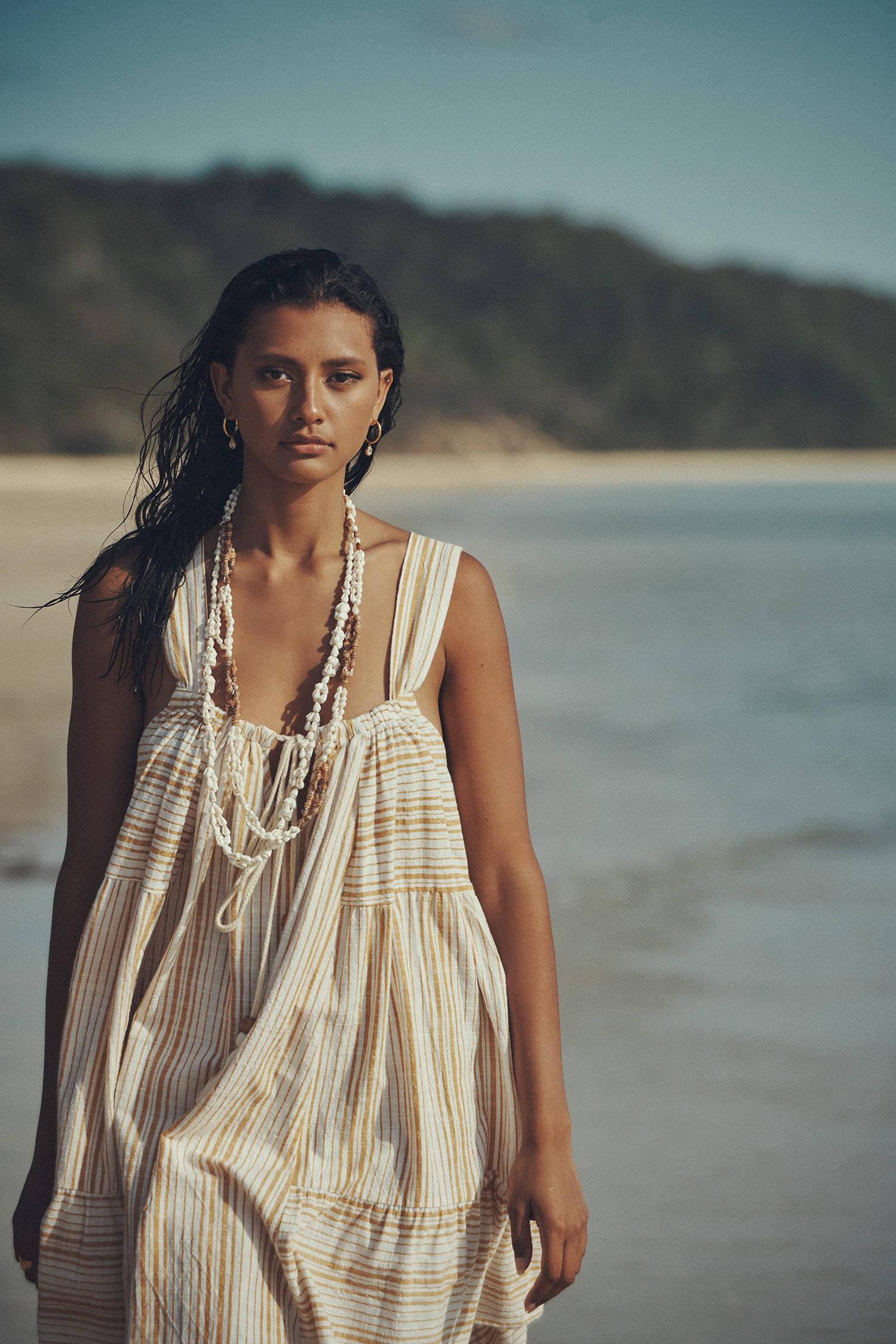 ---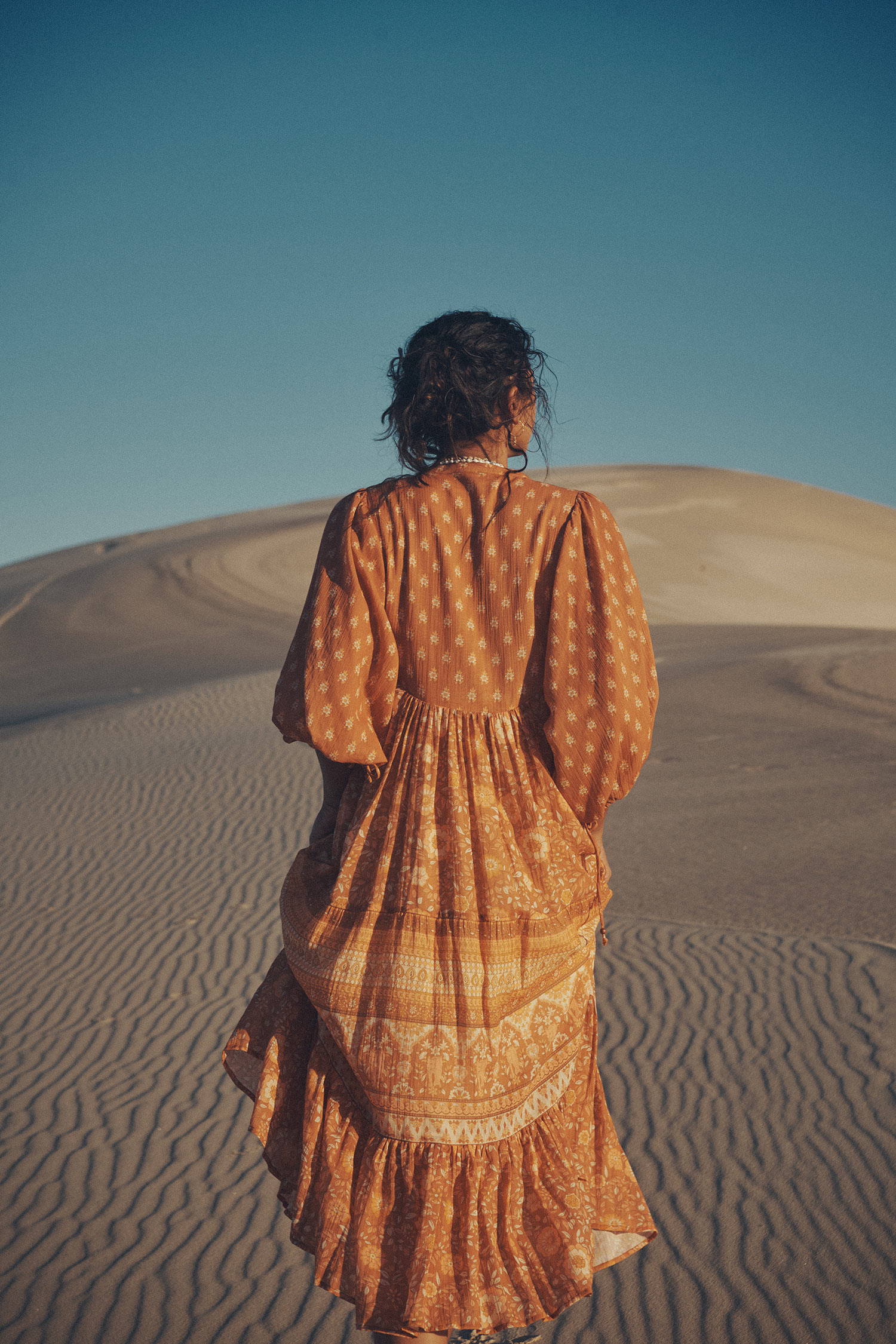 ---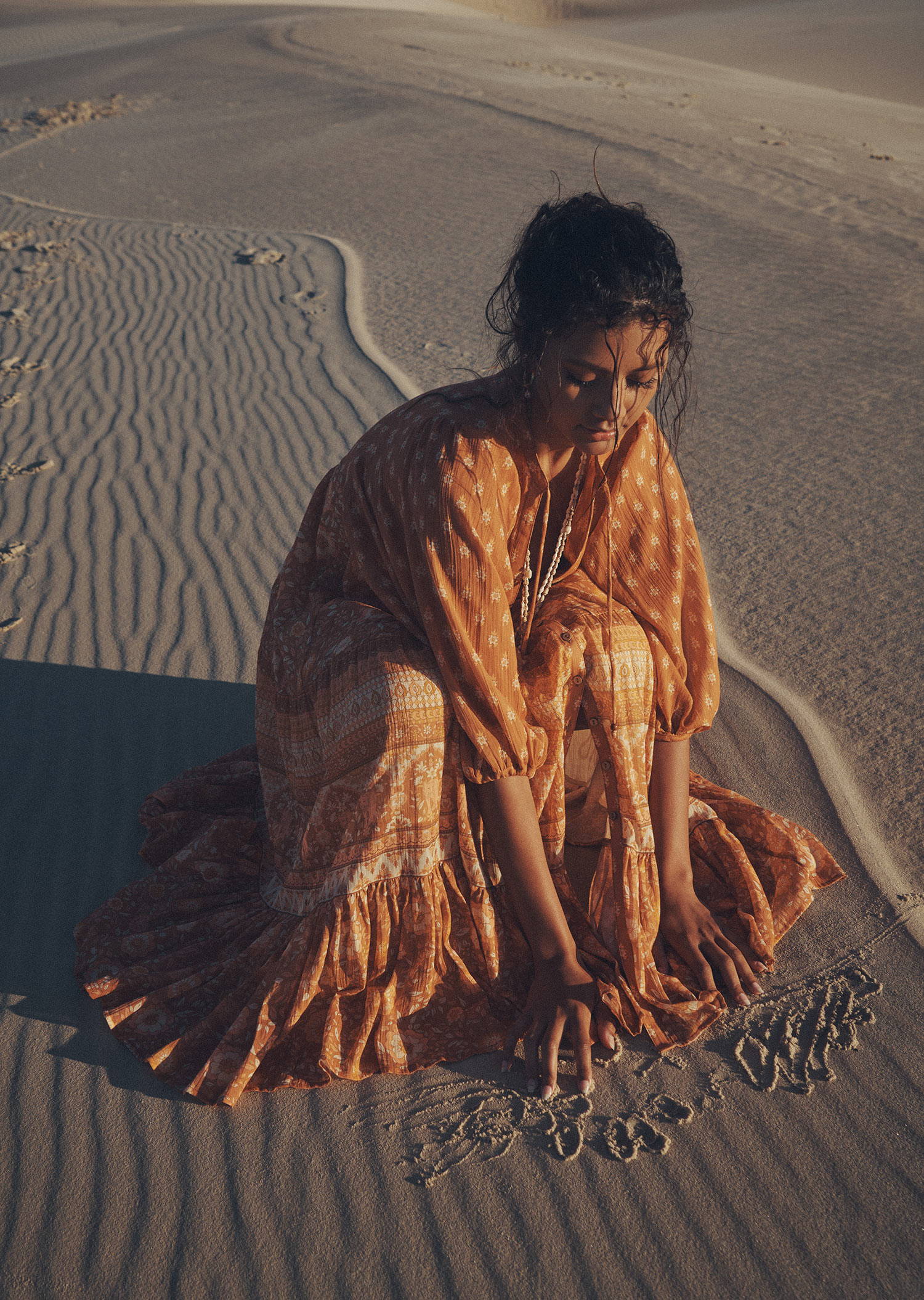 ---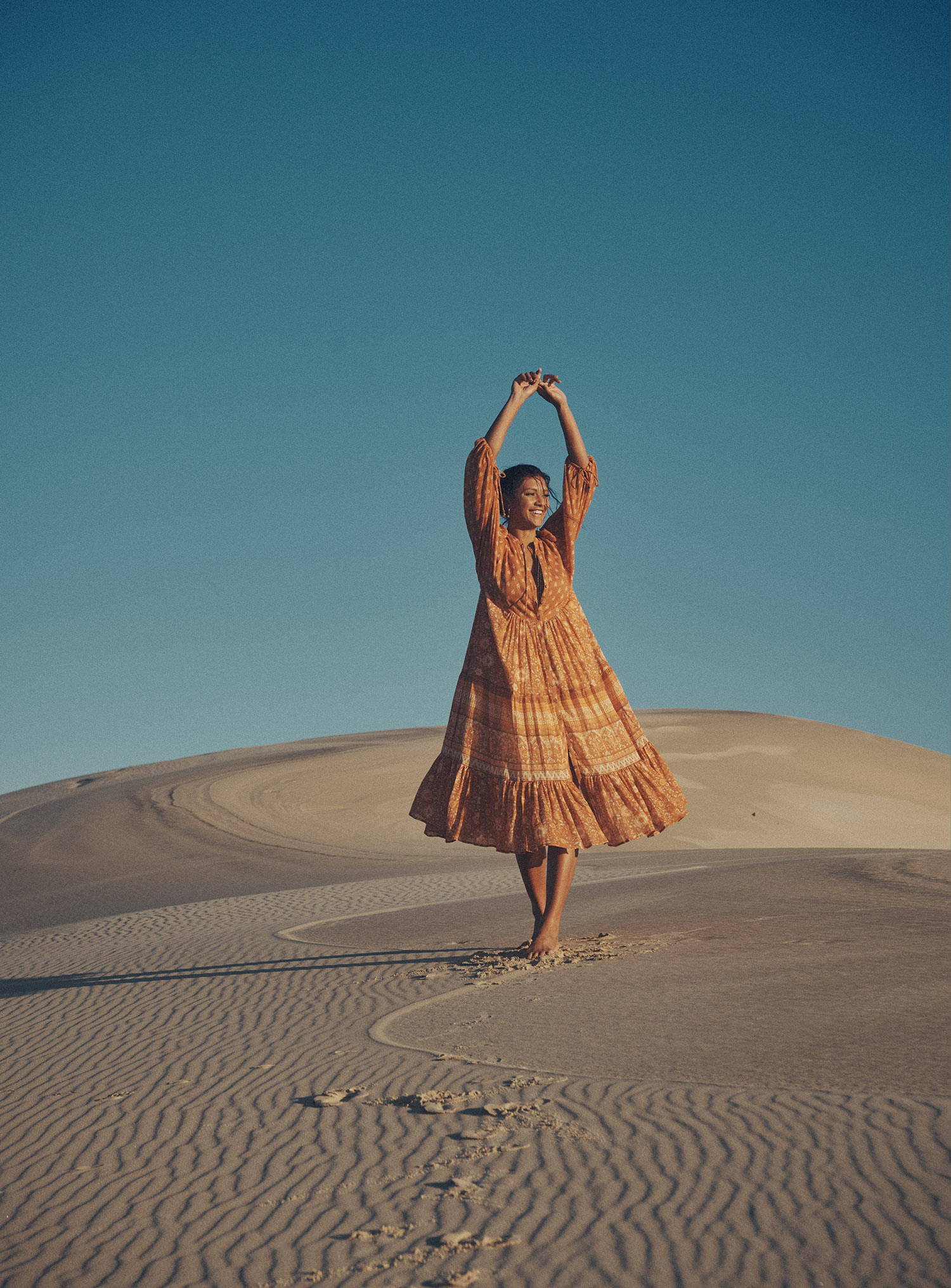 ---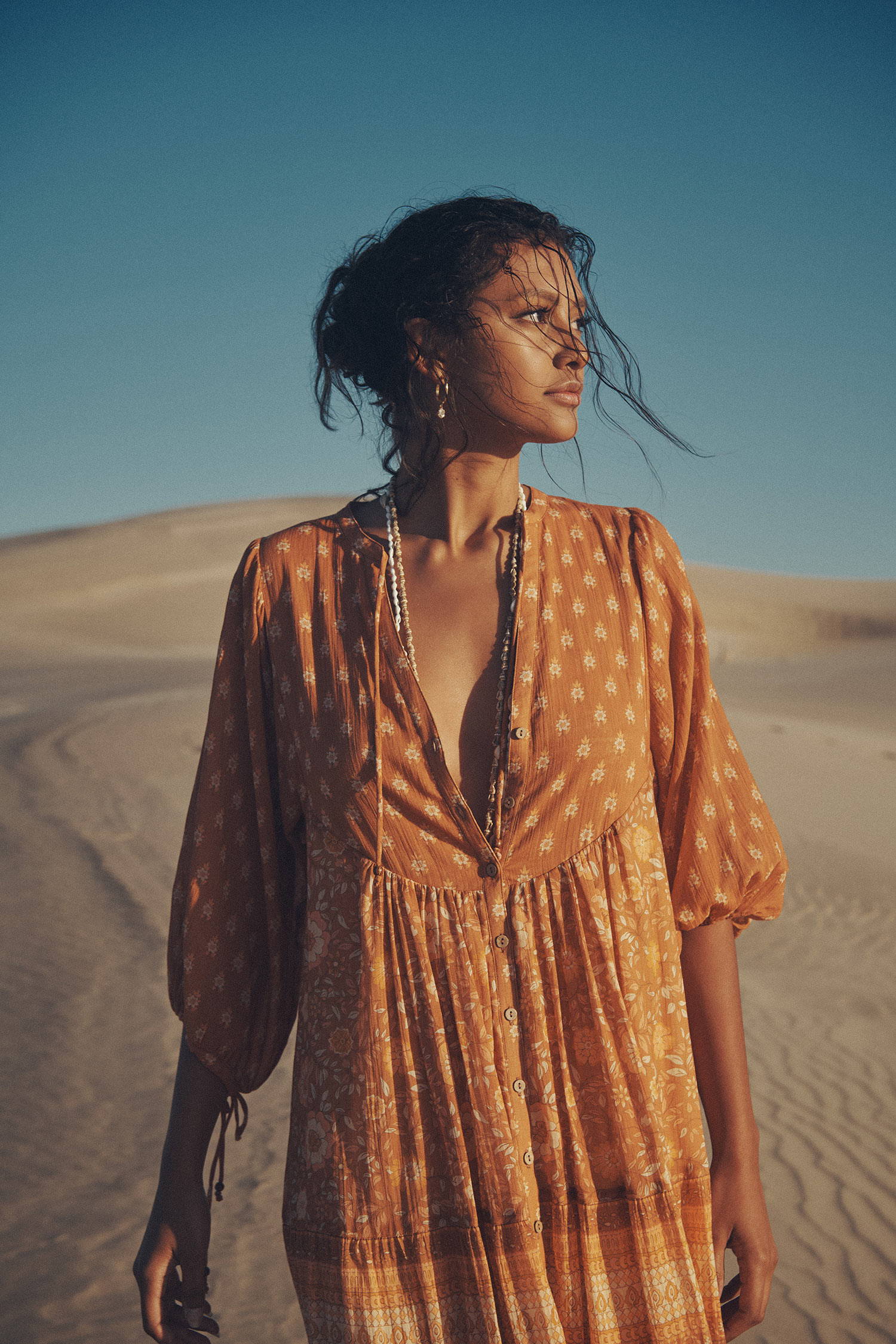 ---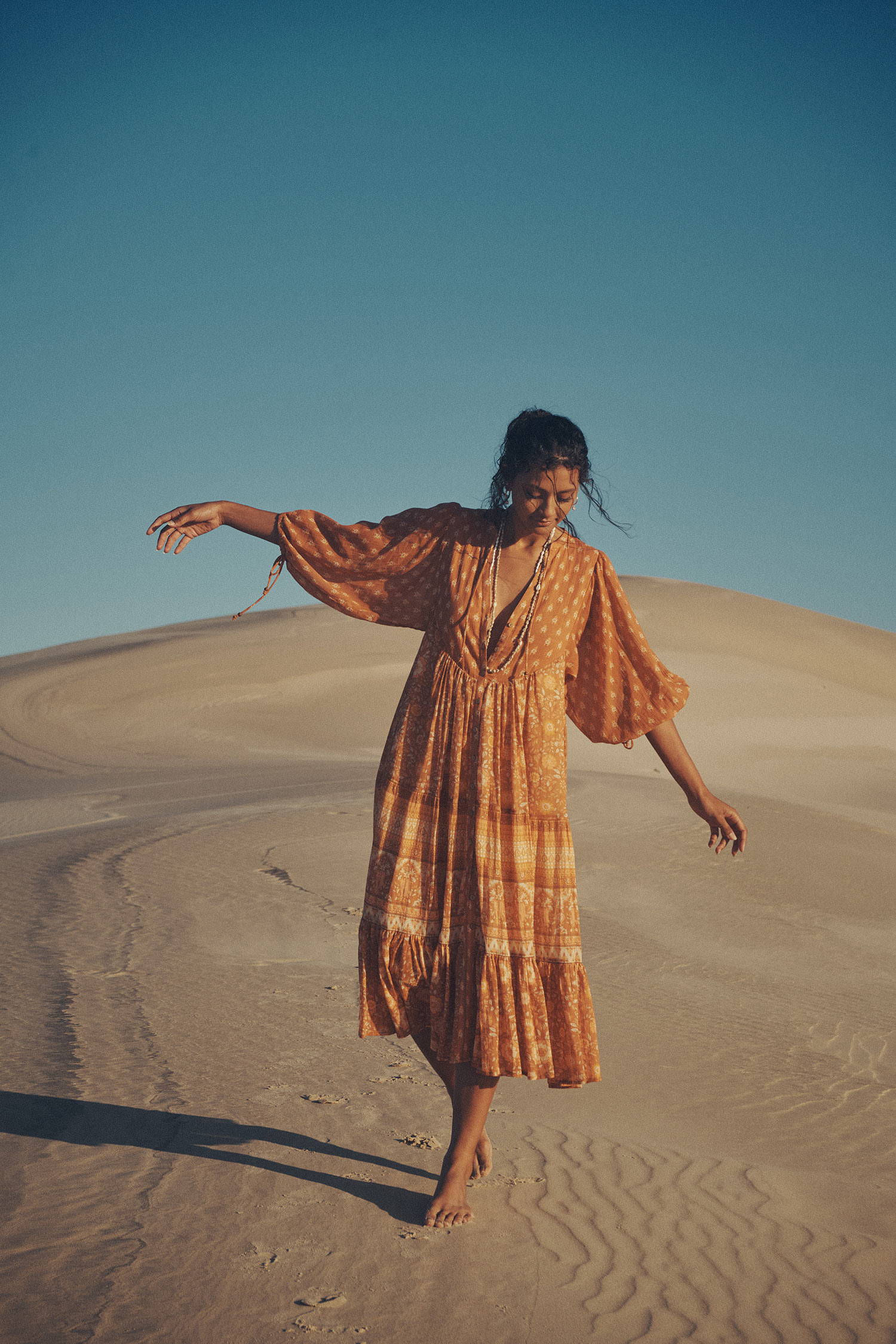 ---
---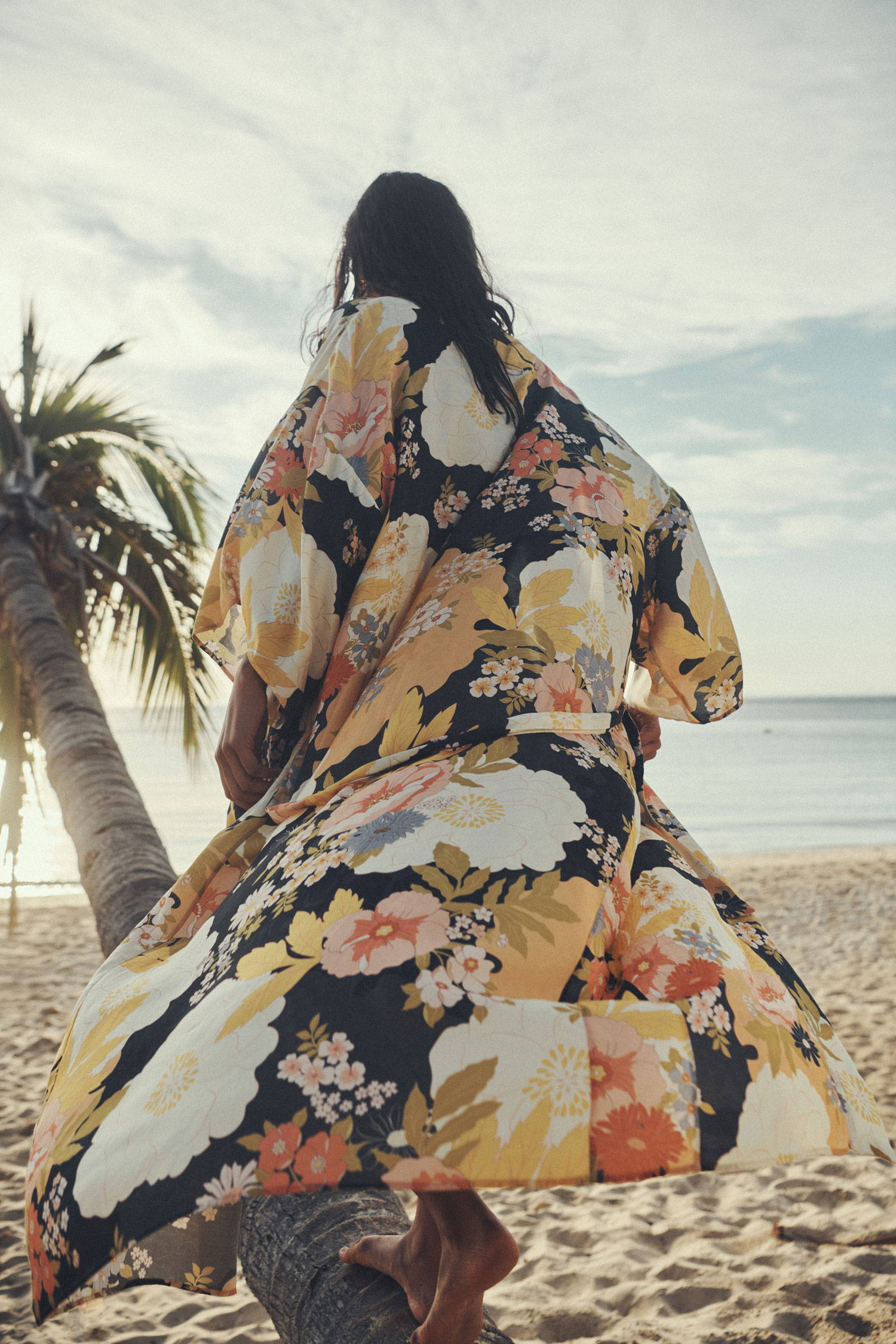 ---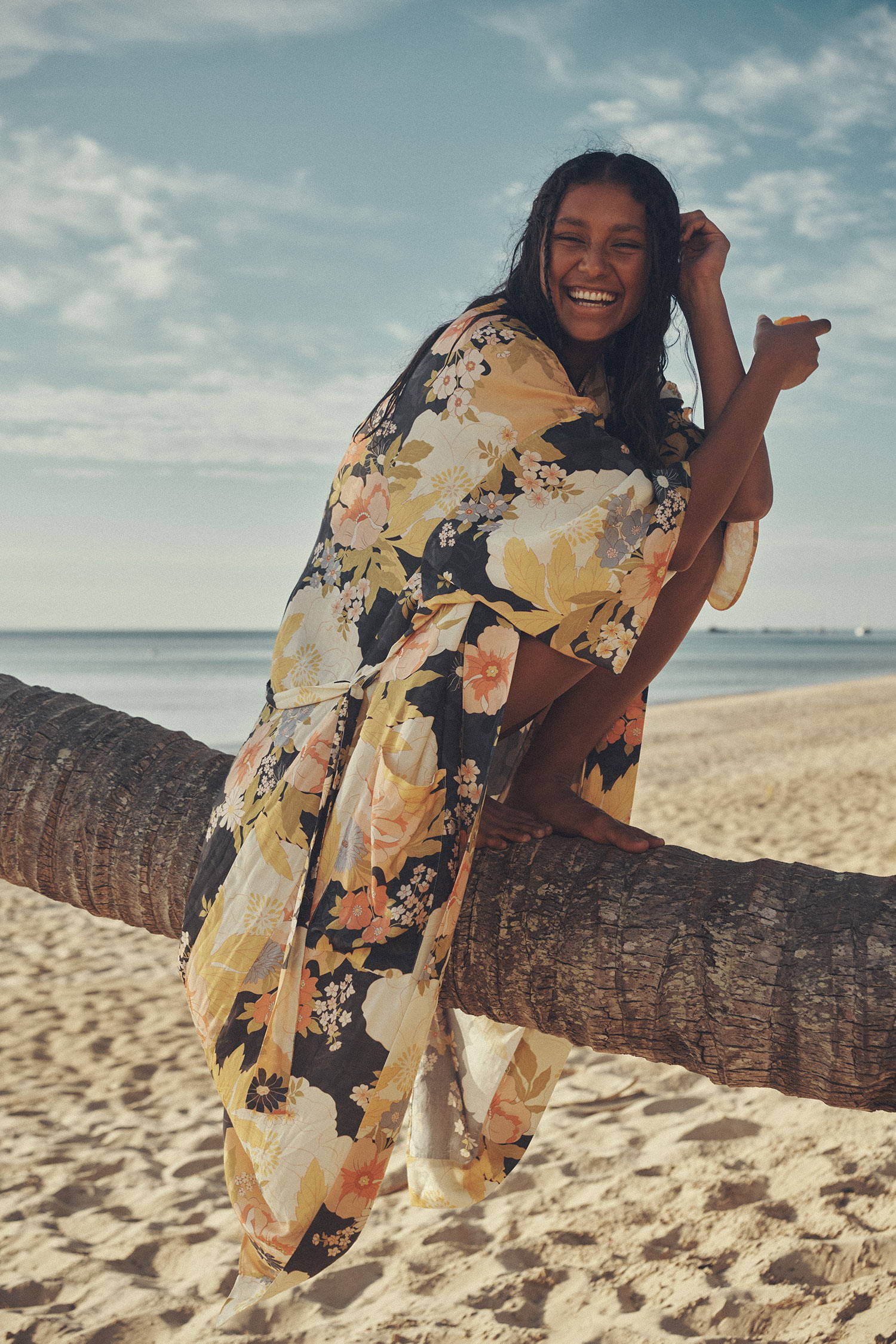 ---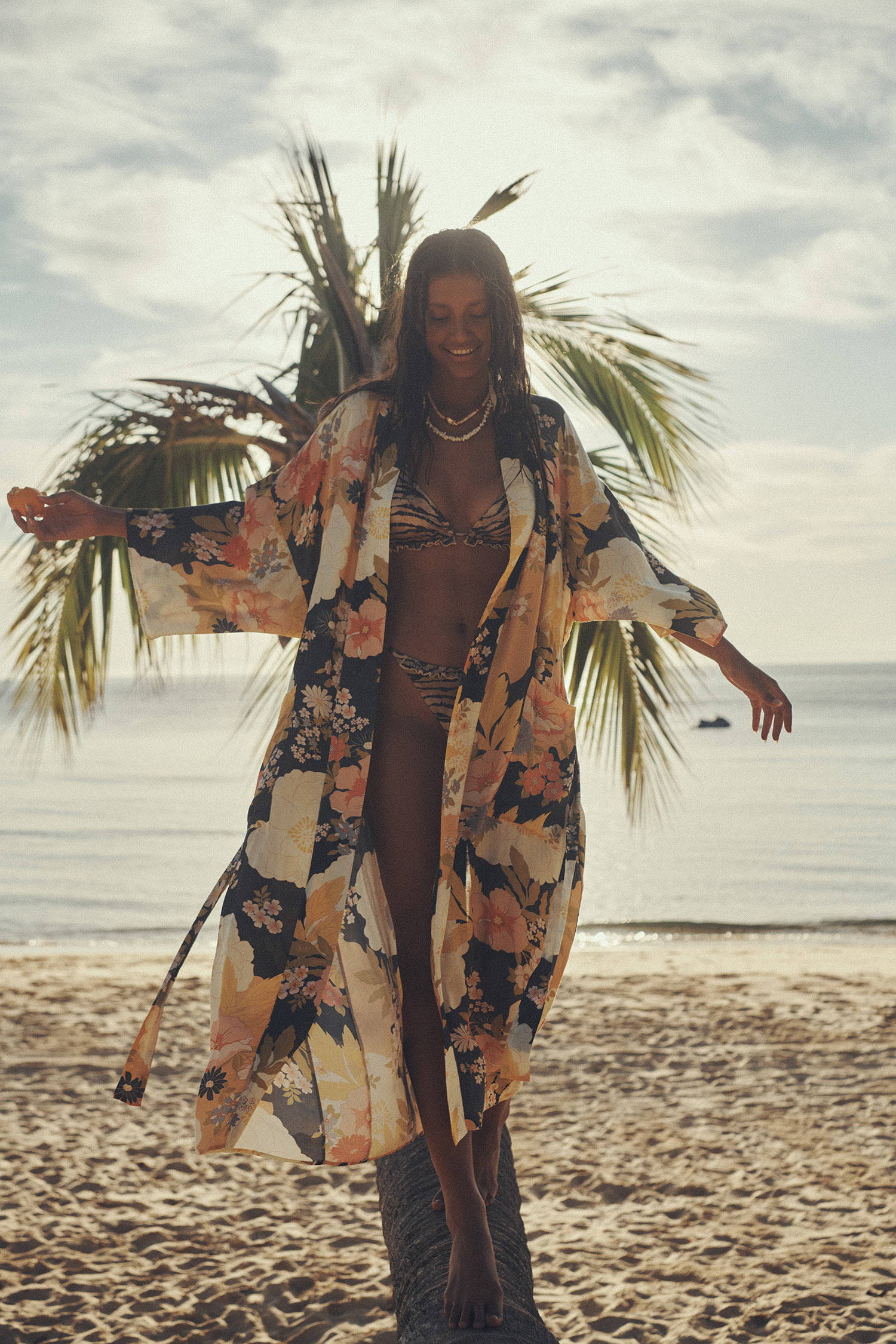 ---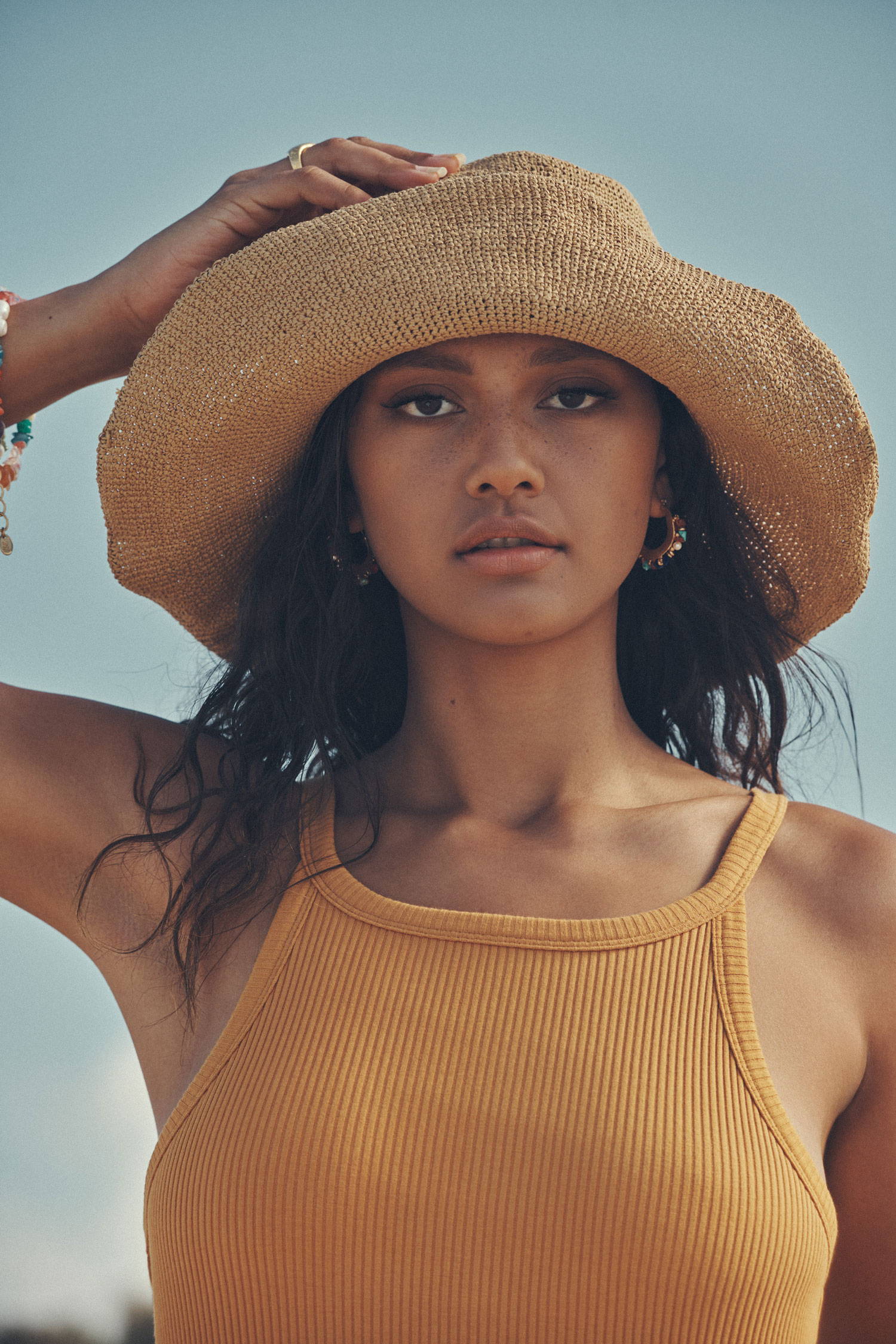 ---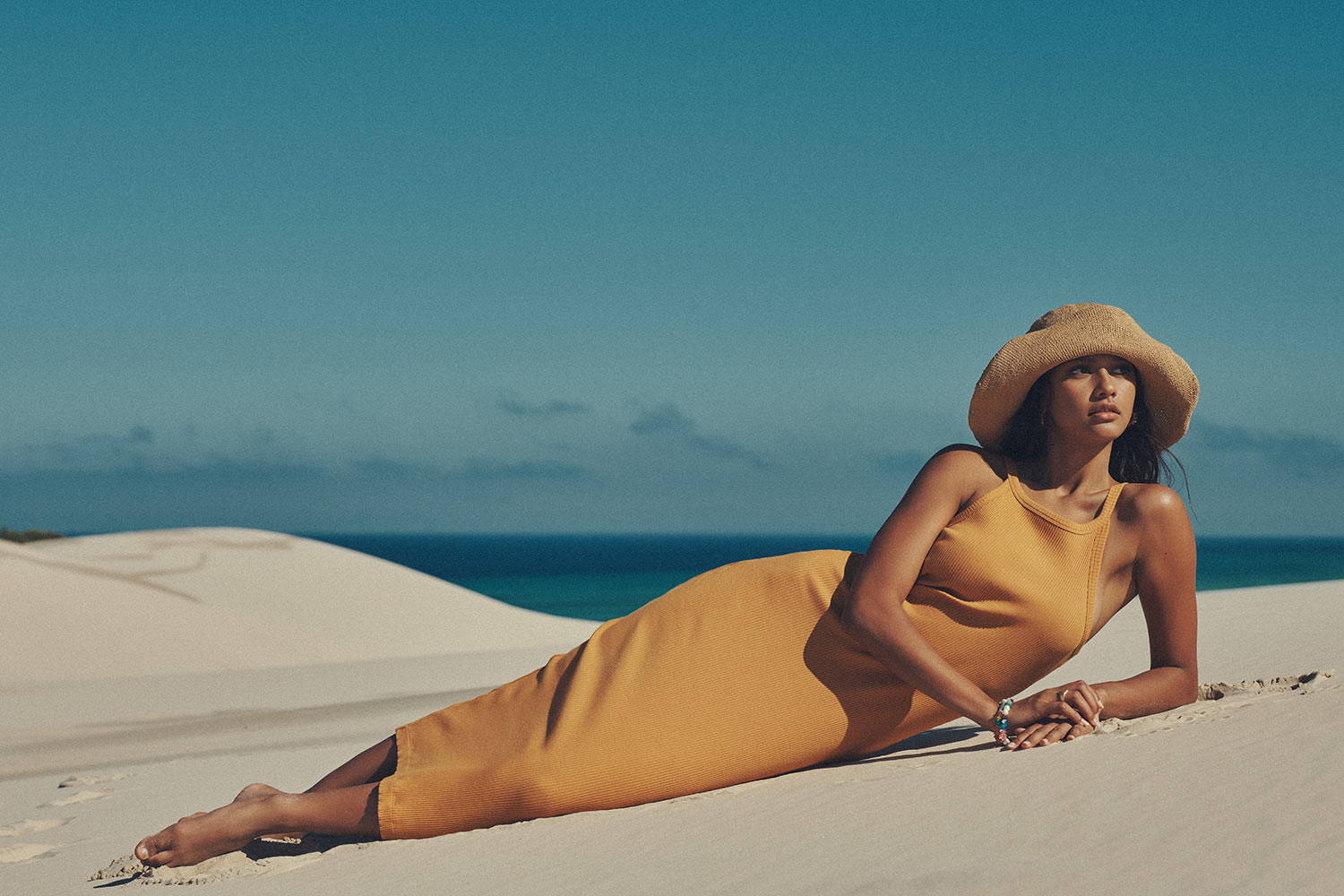 ---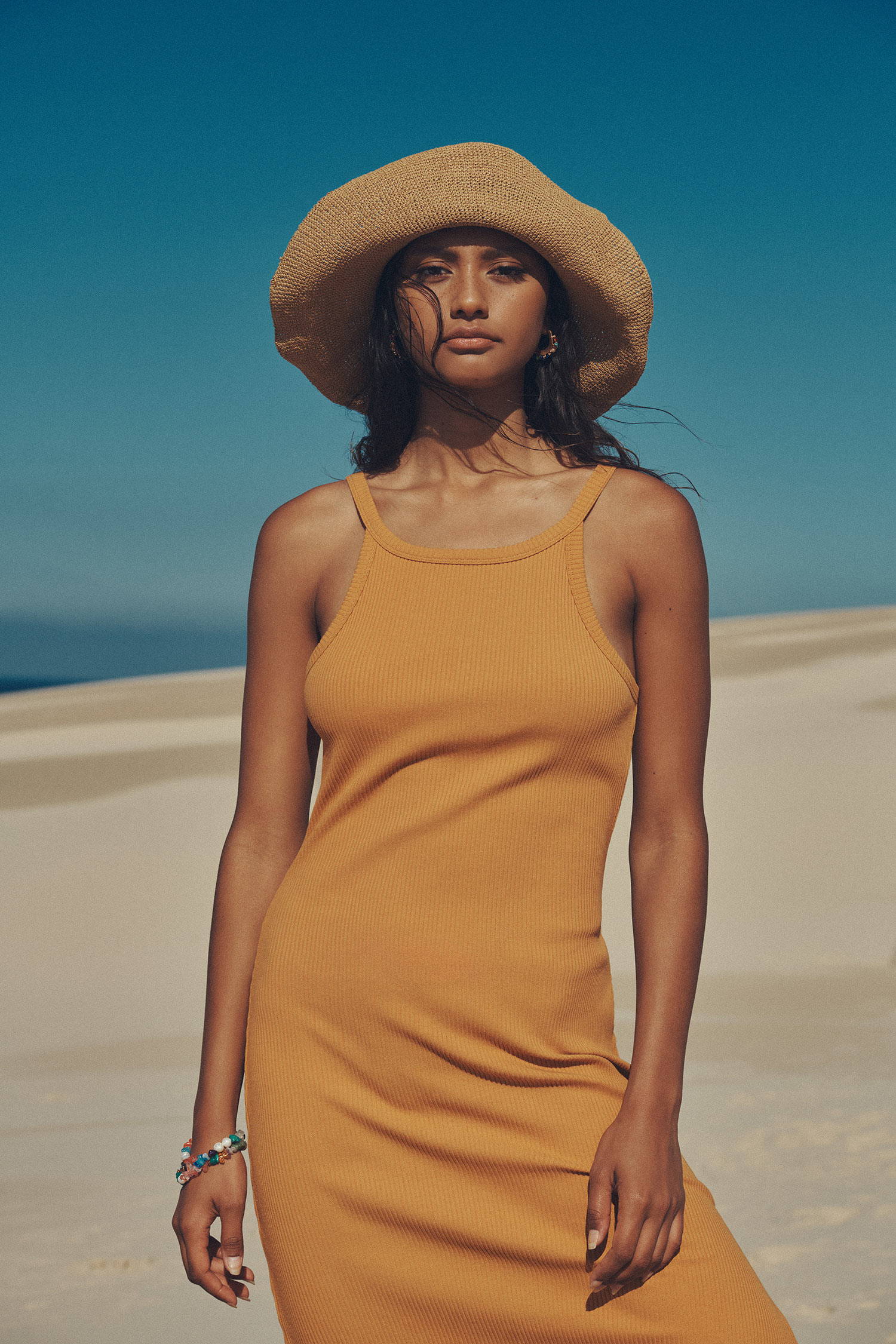 ---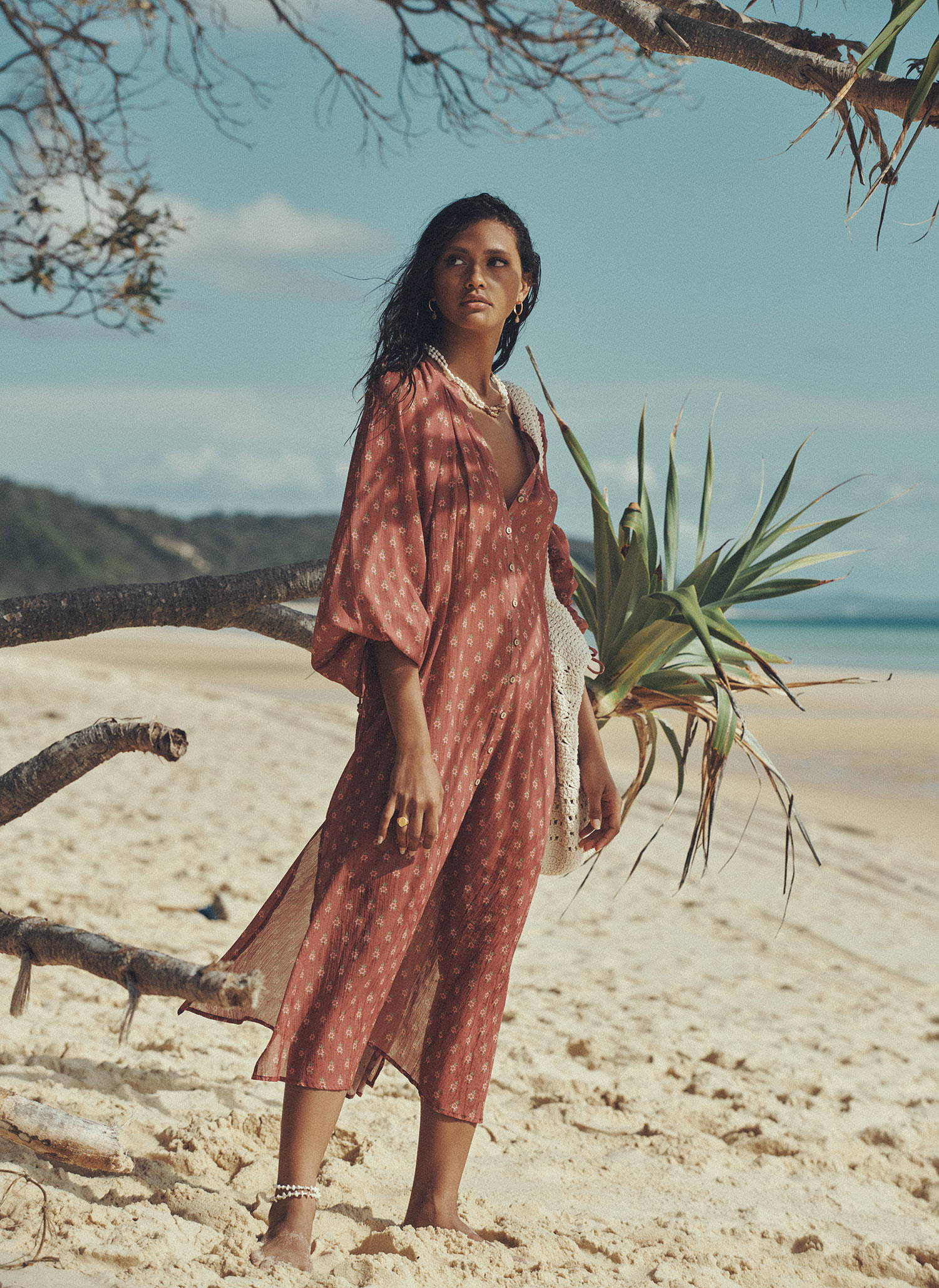 ---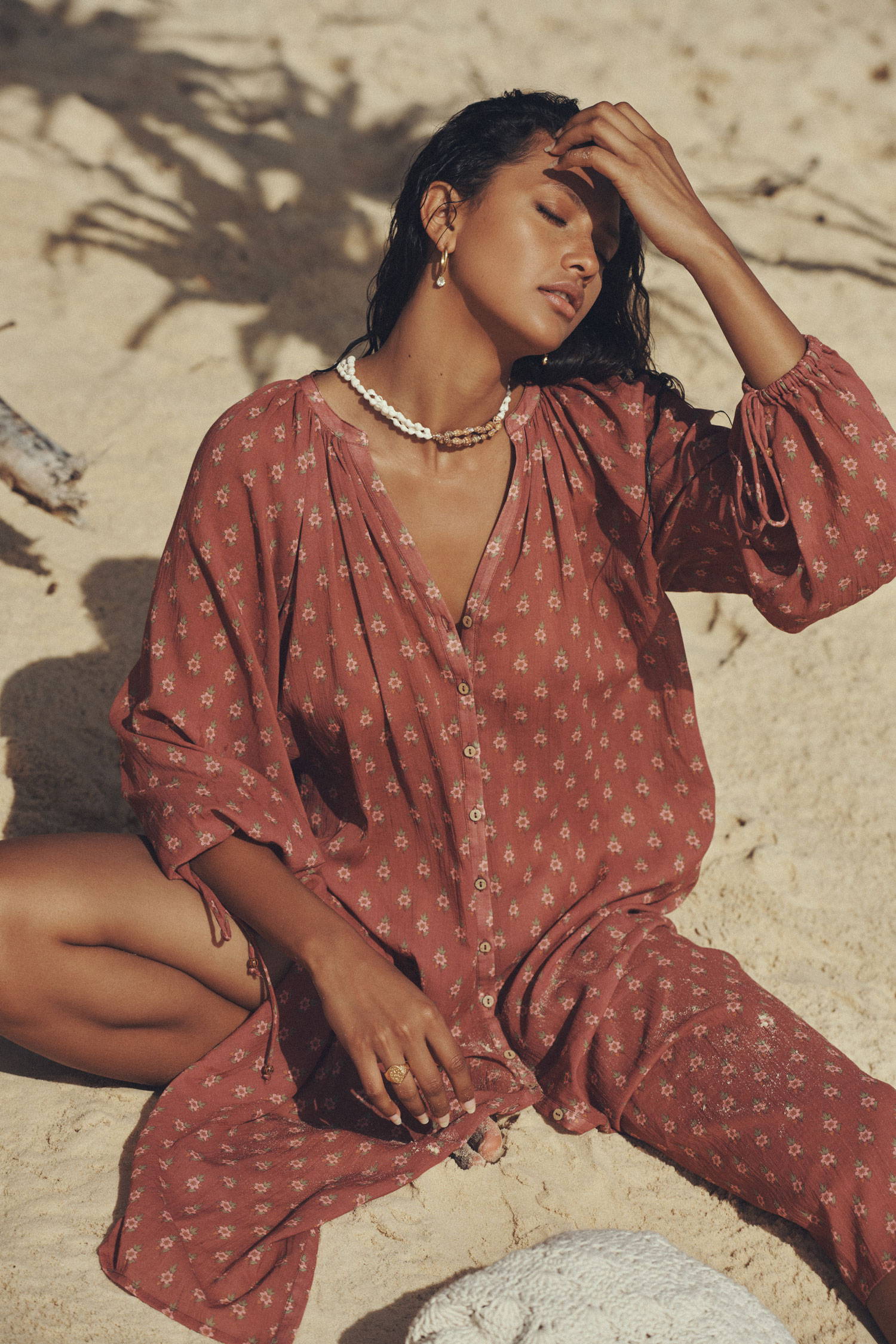 ---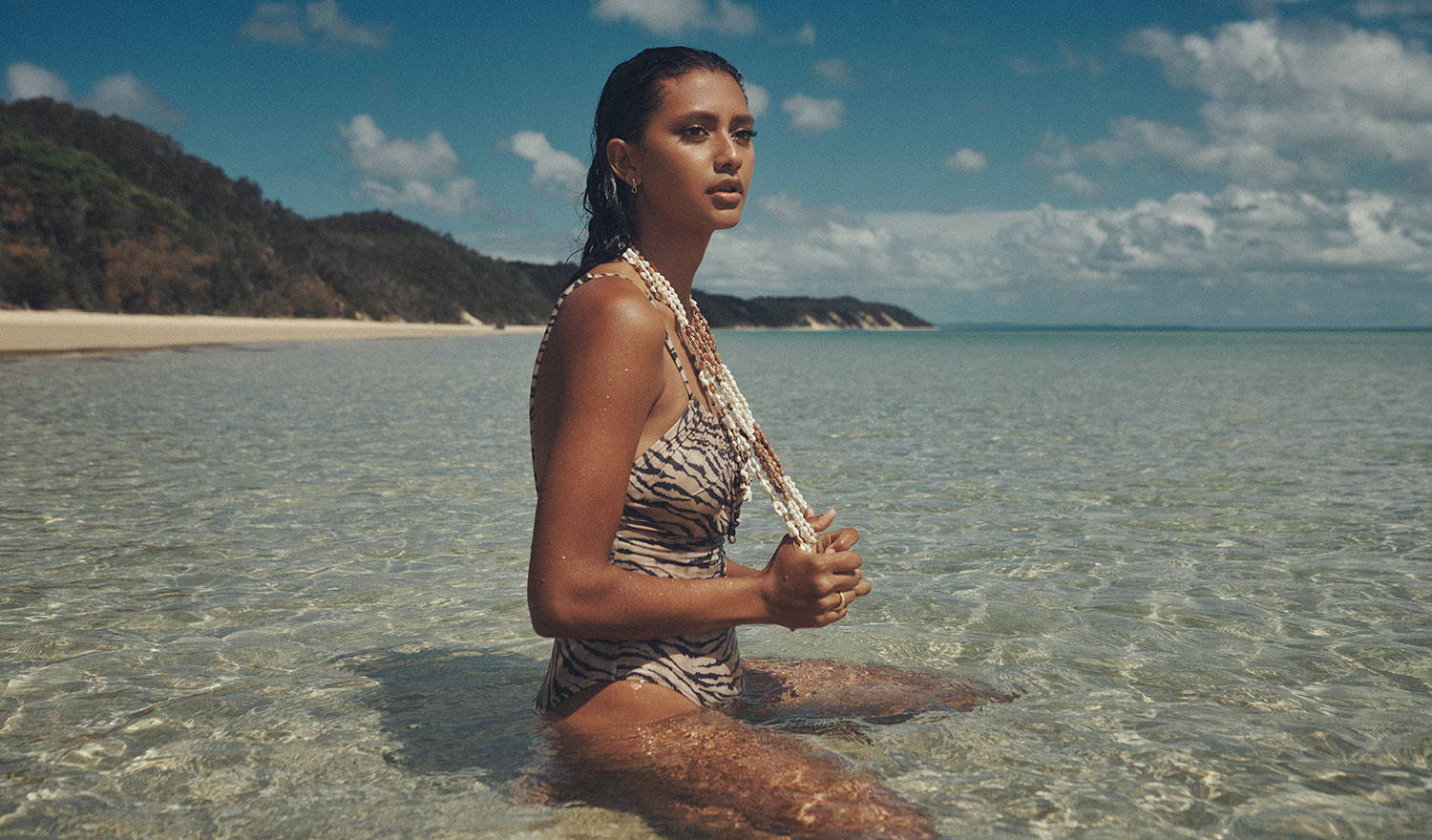 ---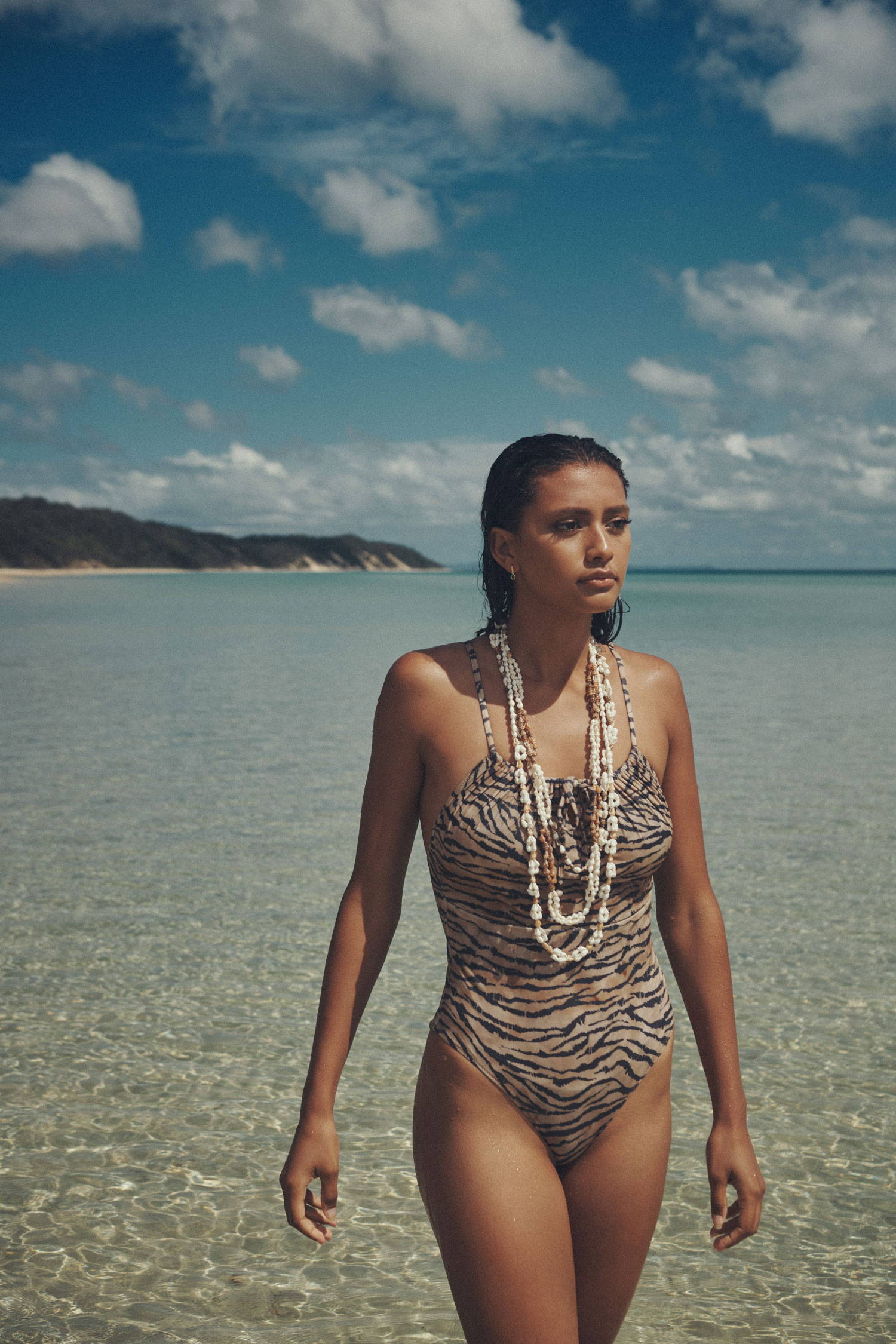 ---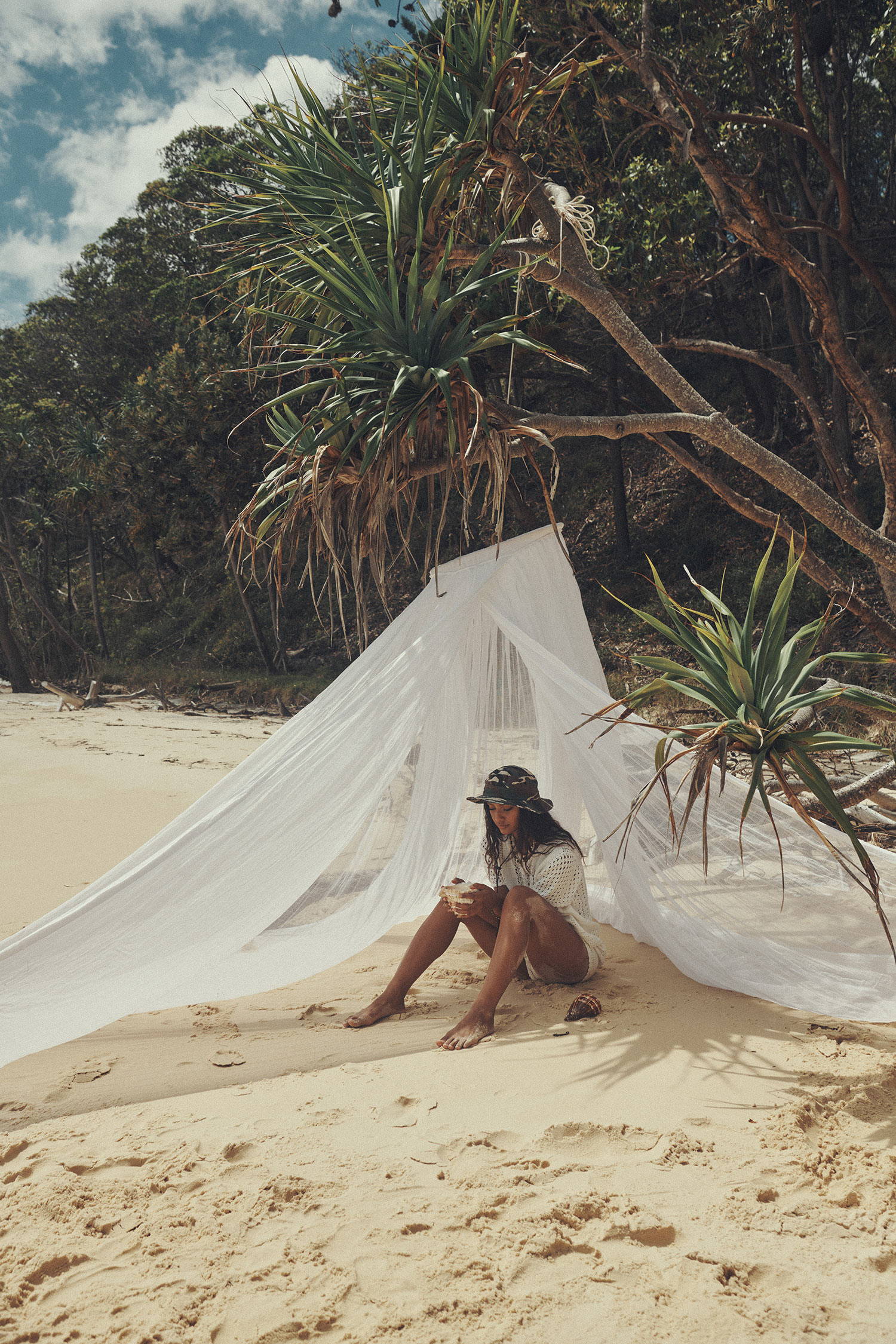 ---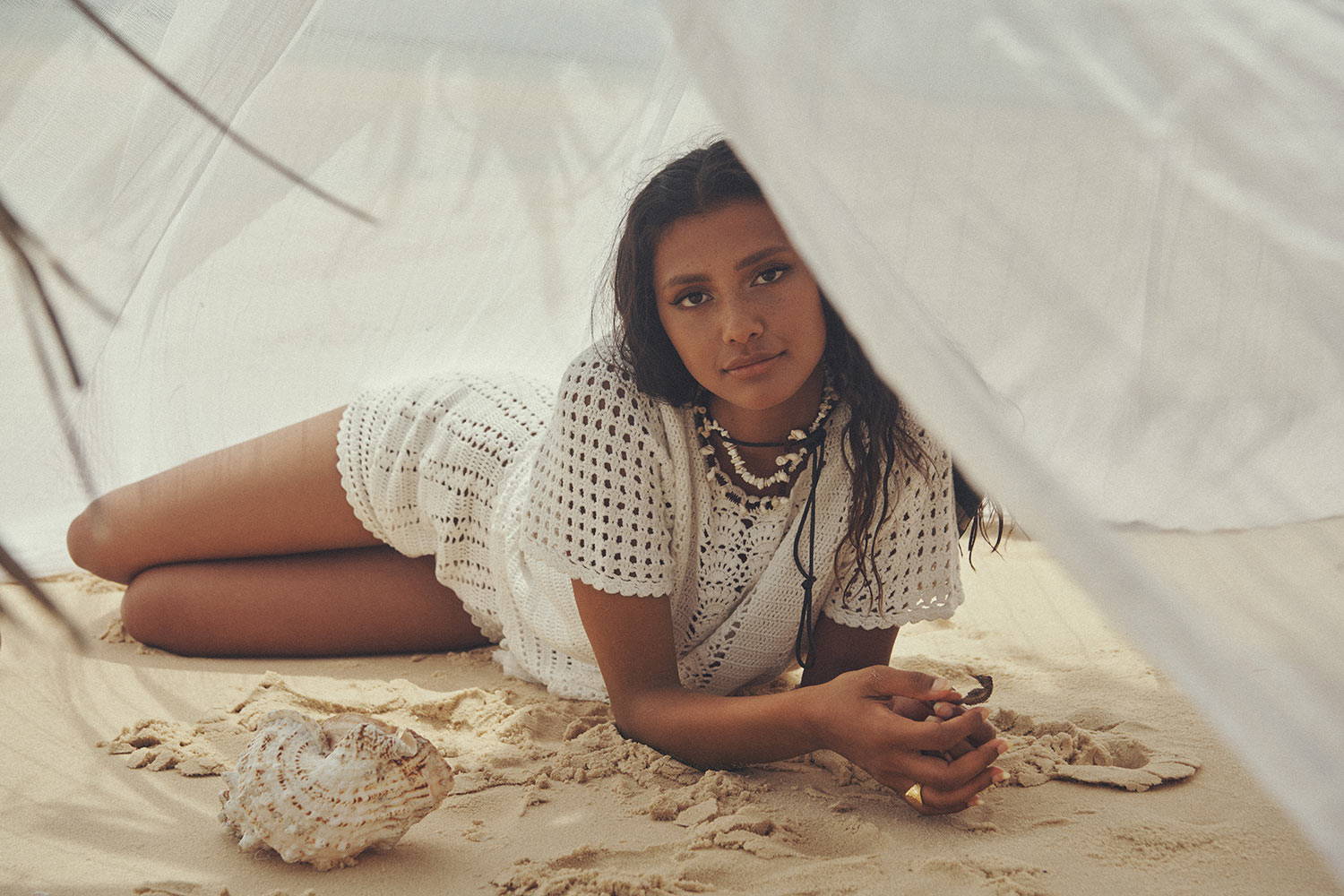 ---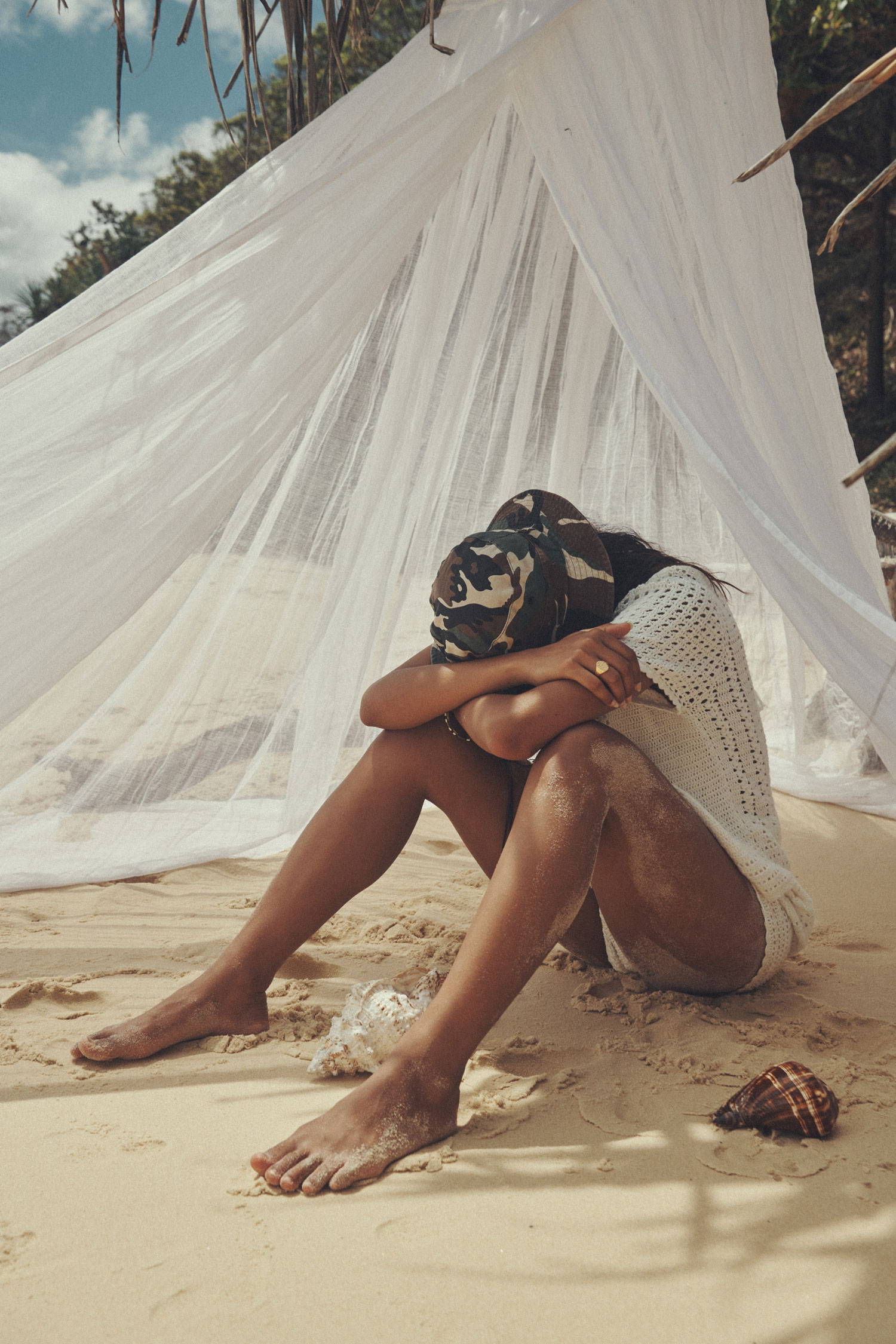 ---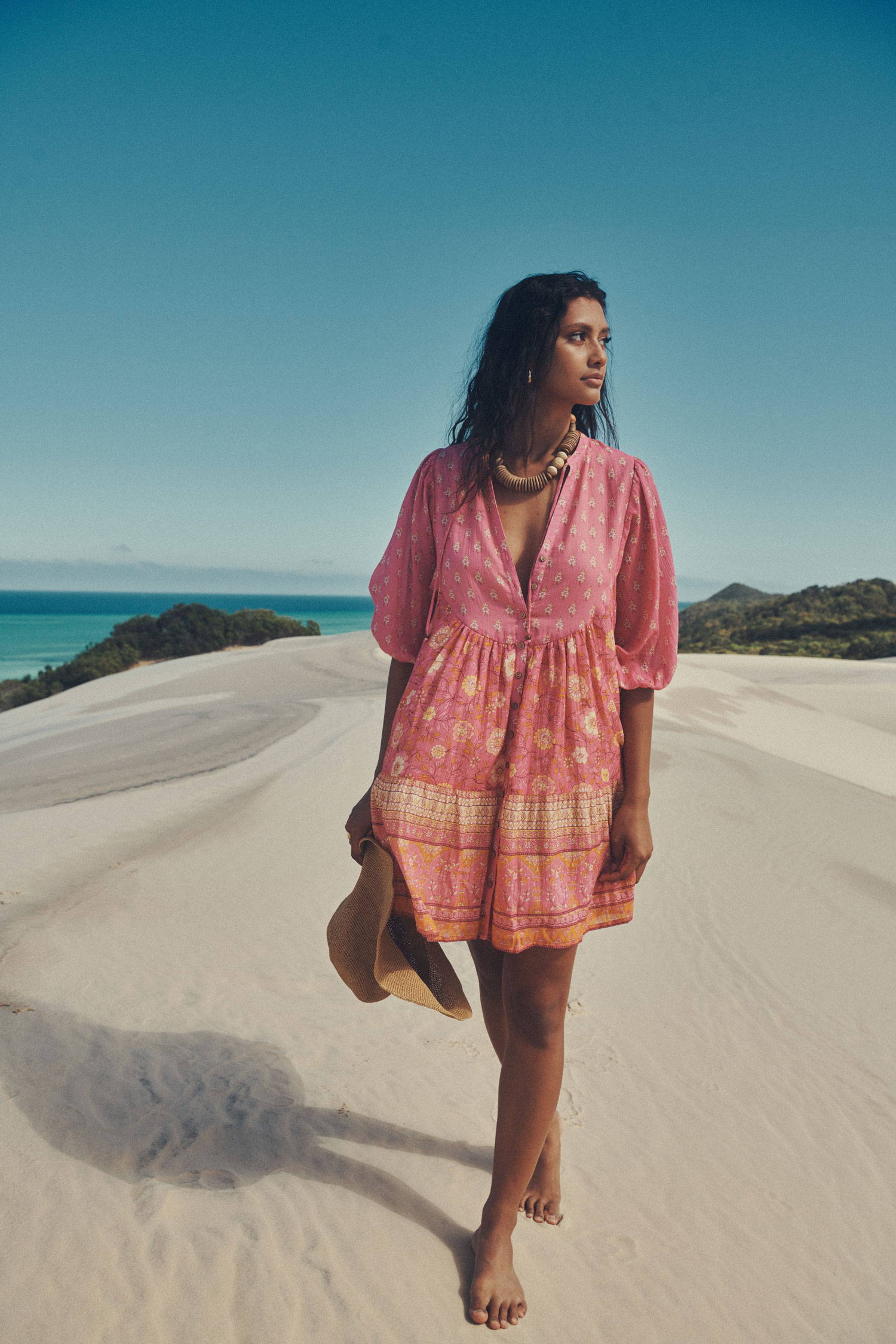 ---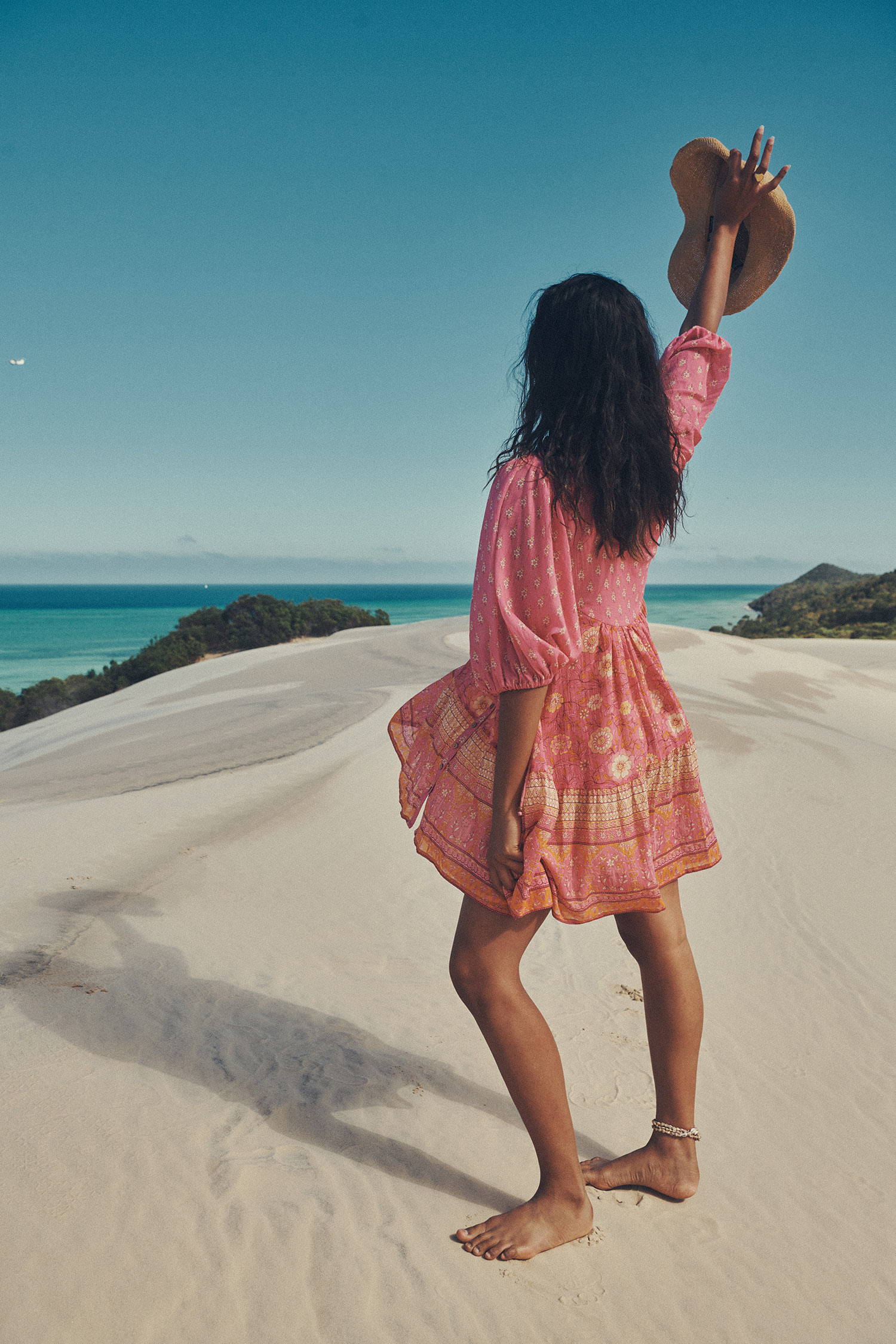 ---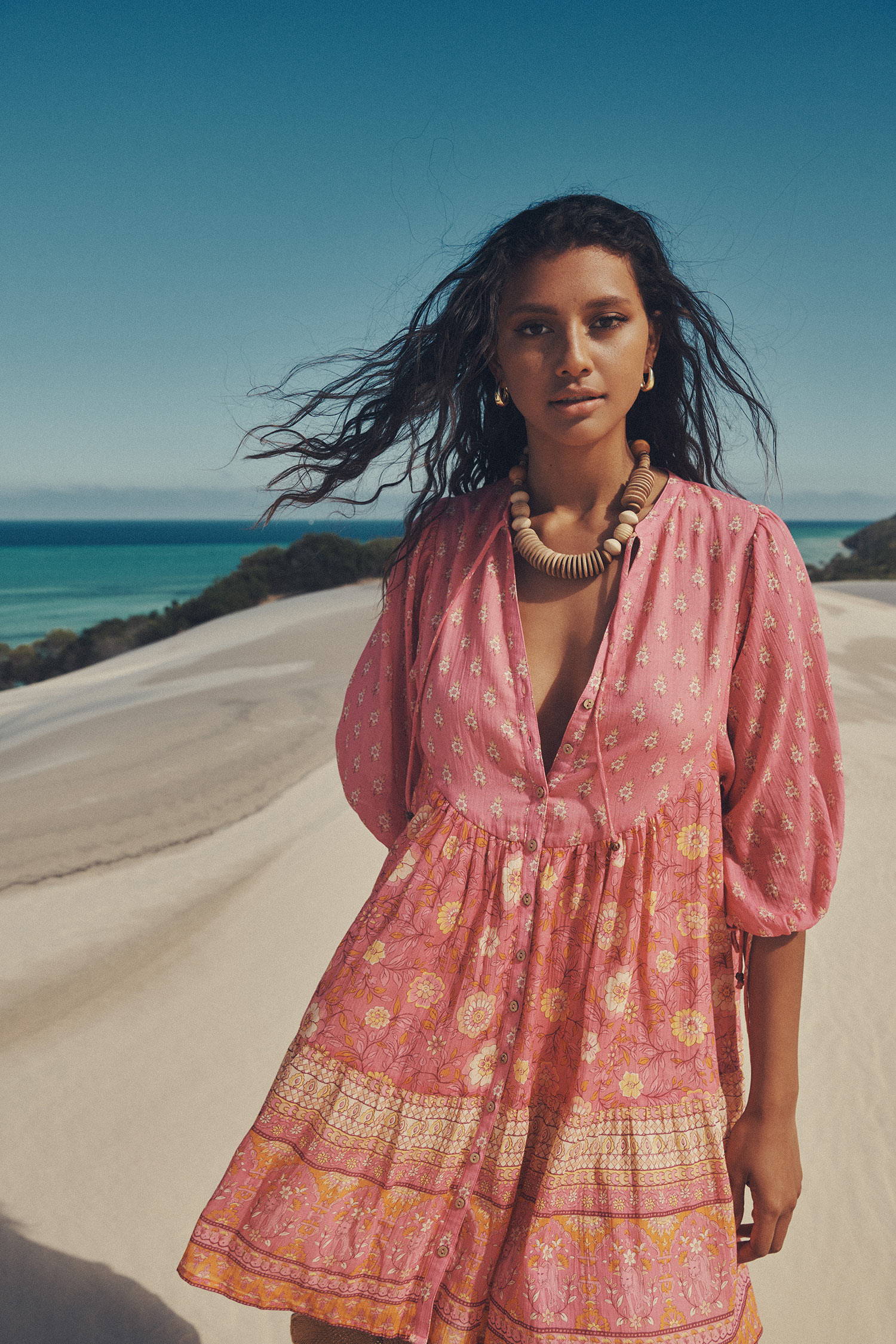 ---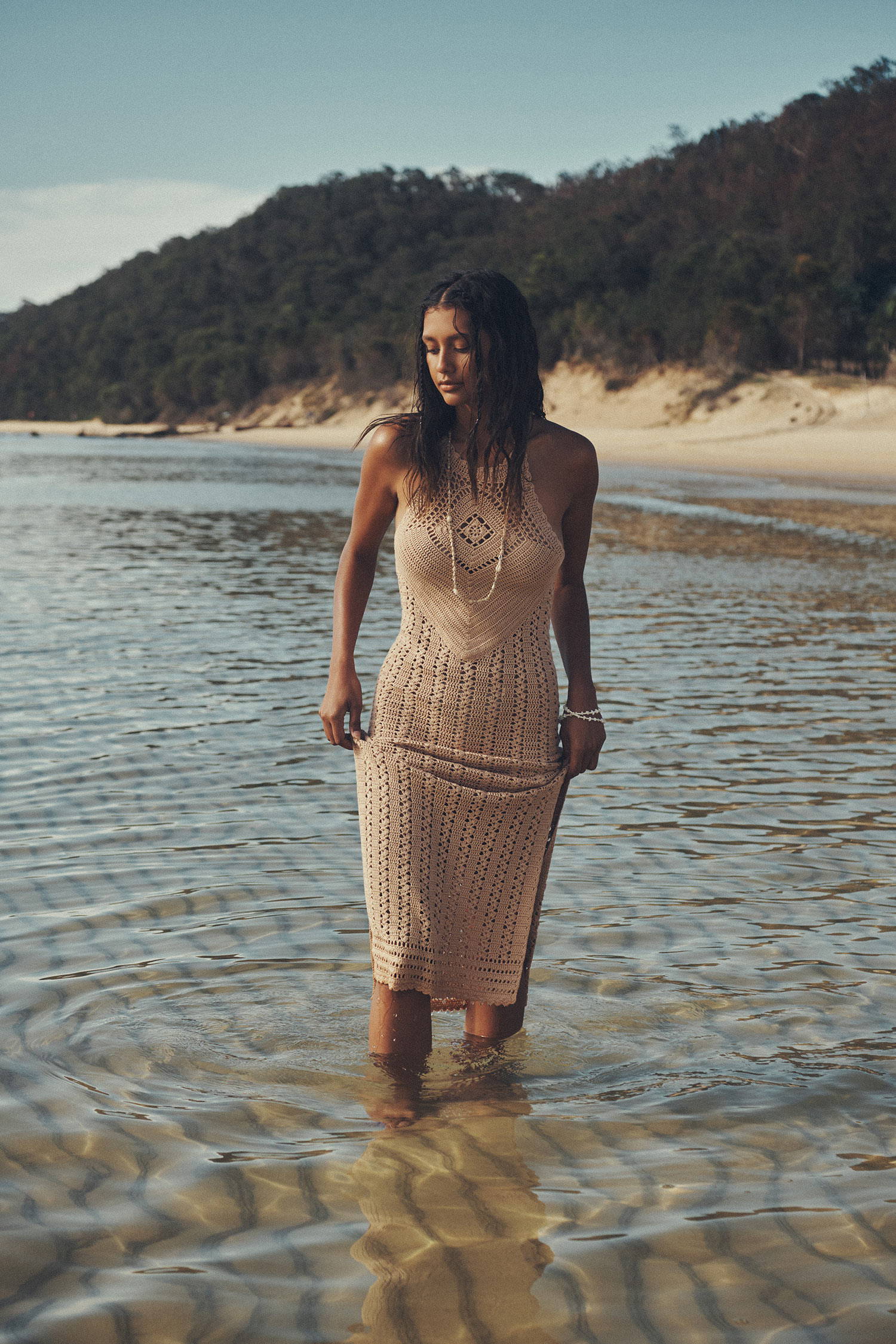 ---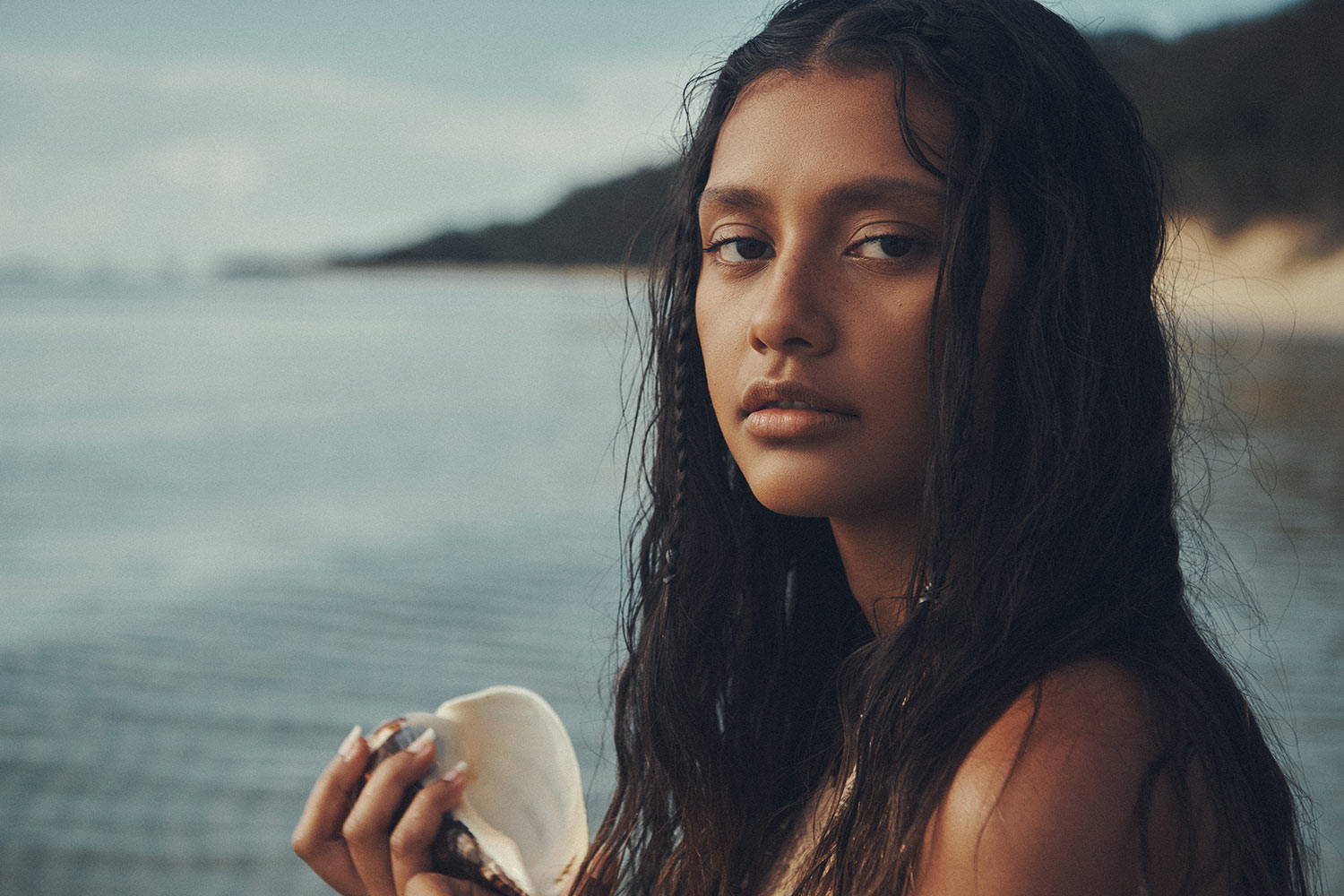 ---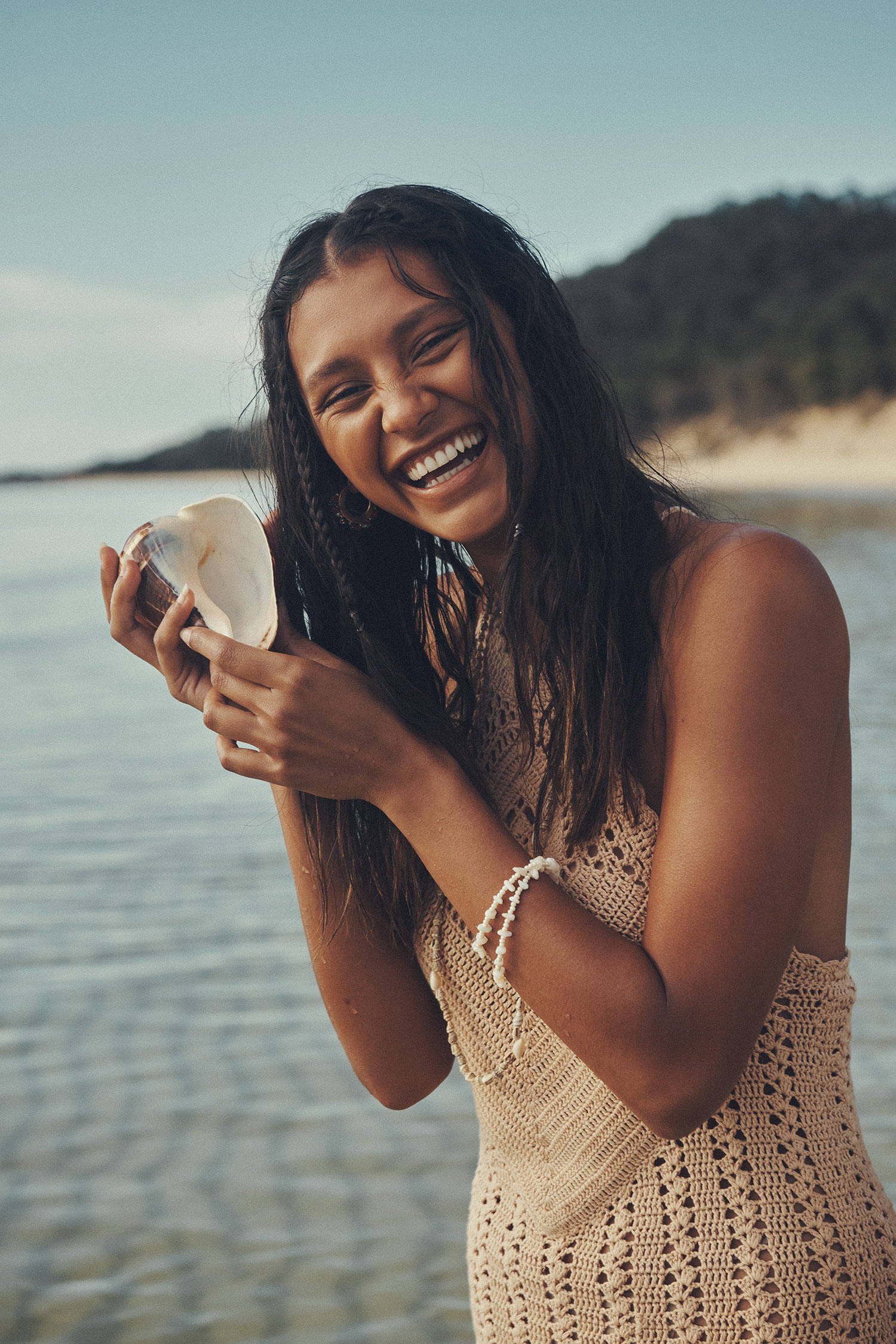 ---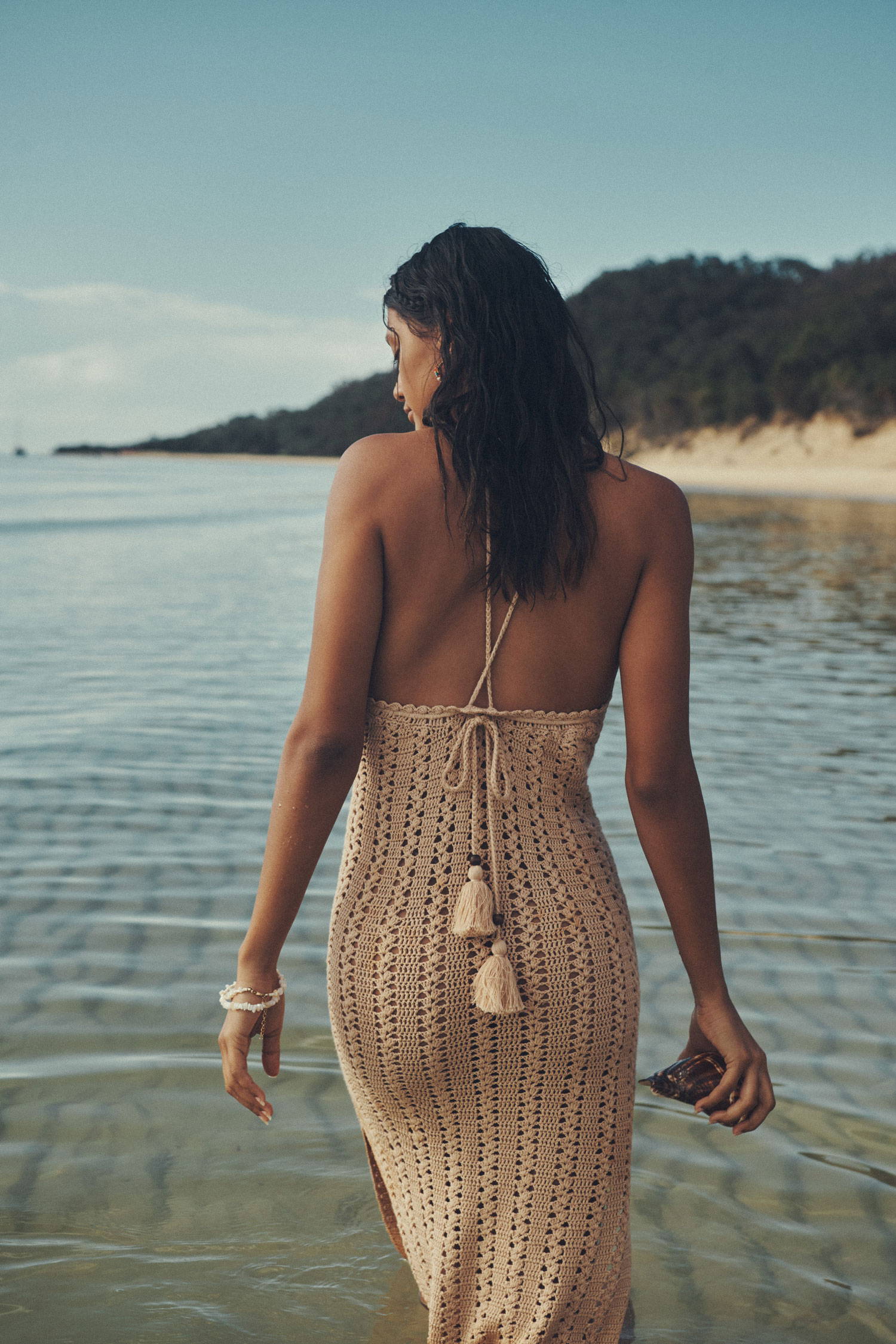 ---
---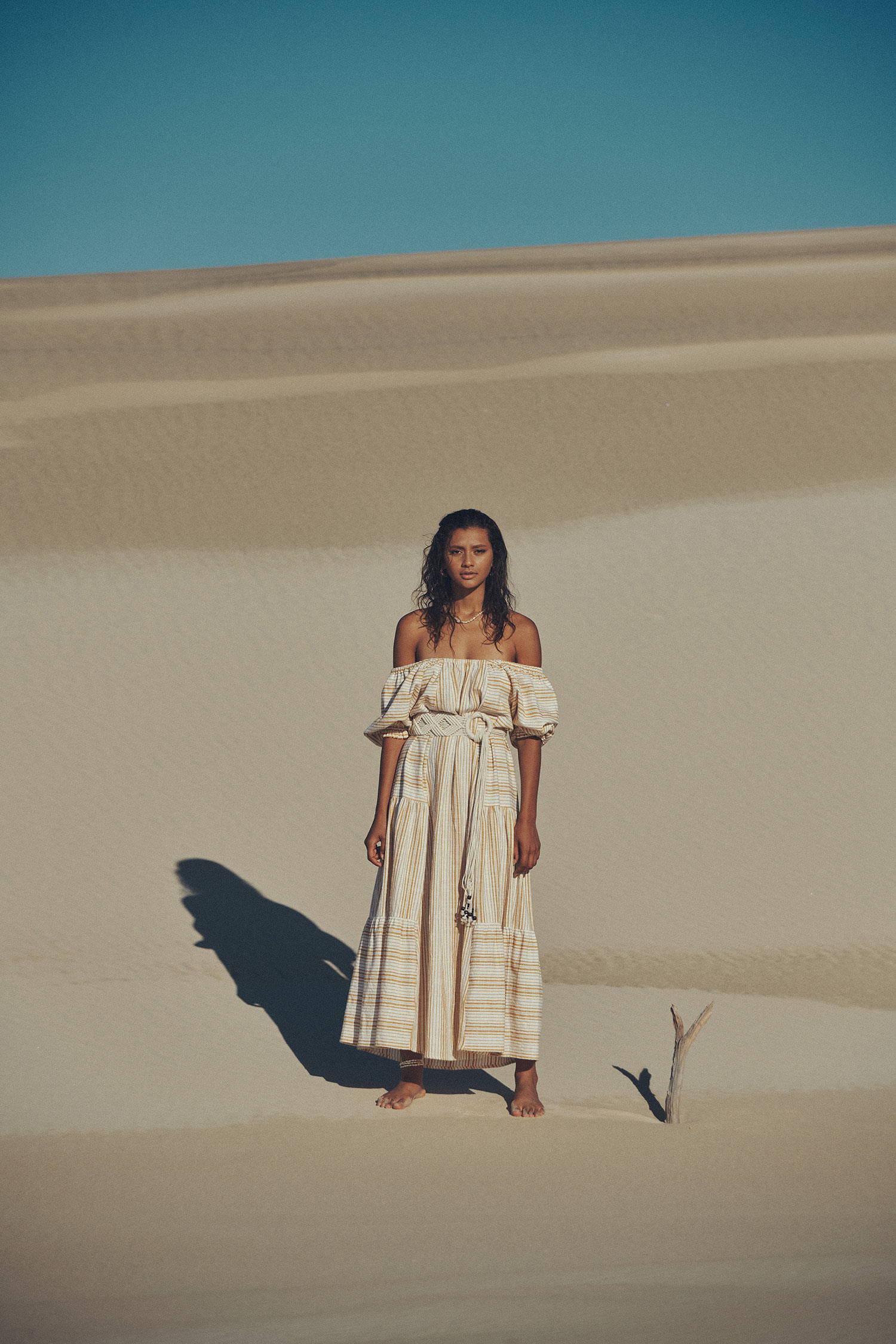 ---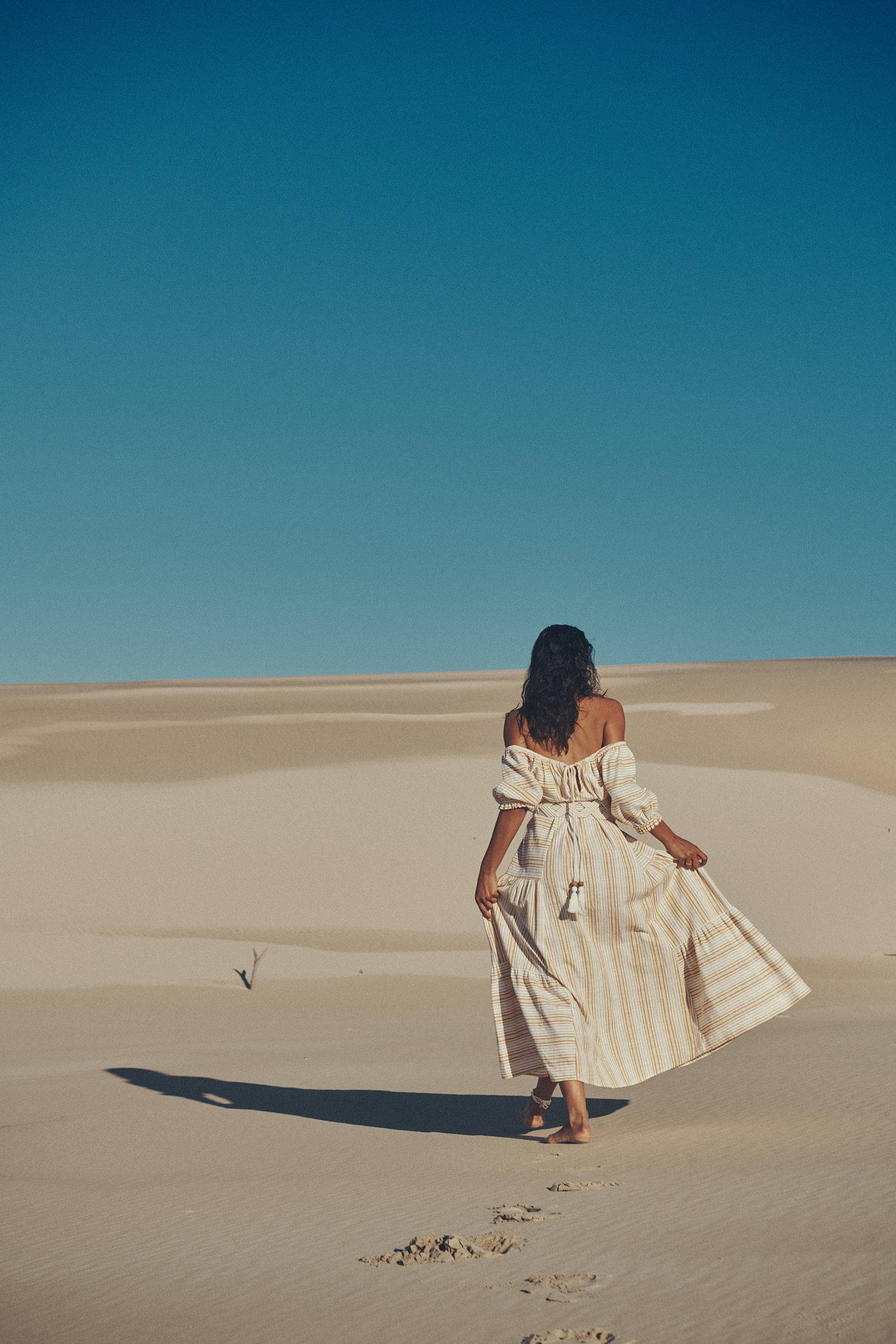 ---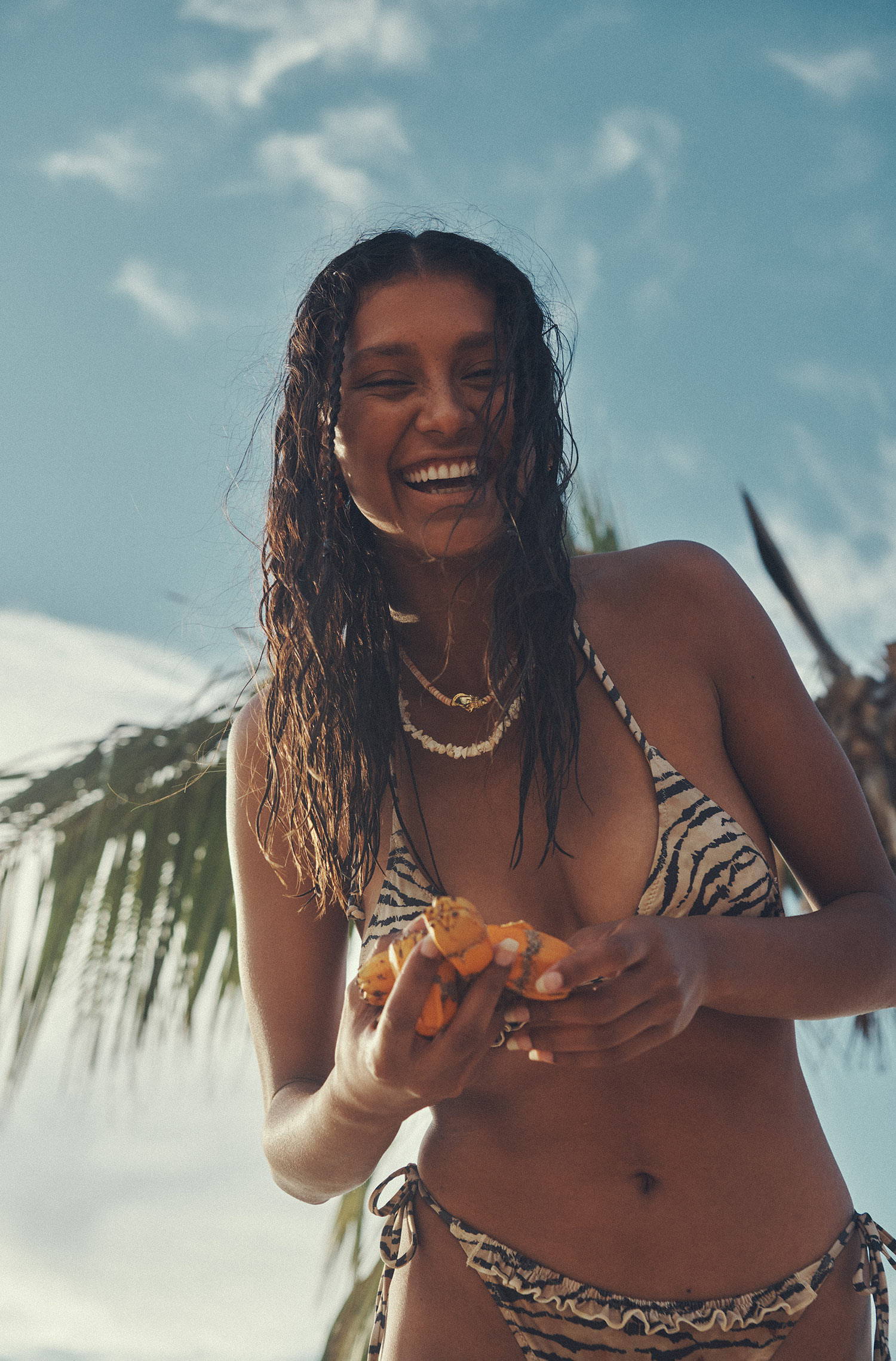 ---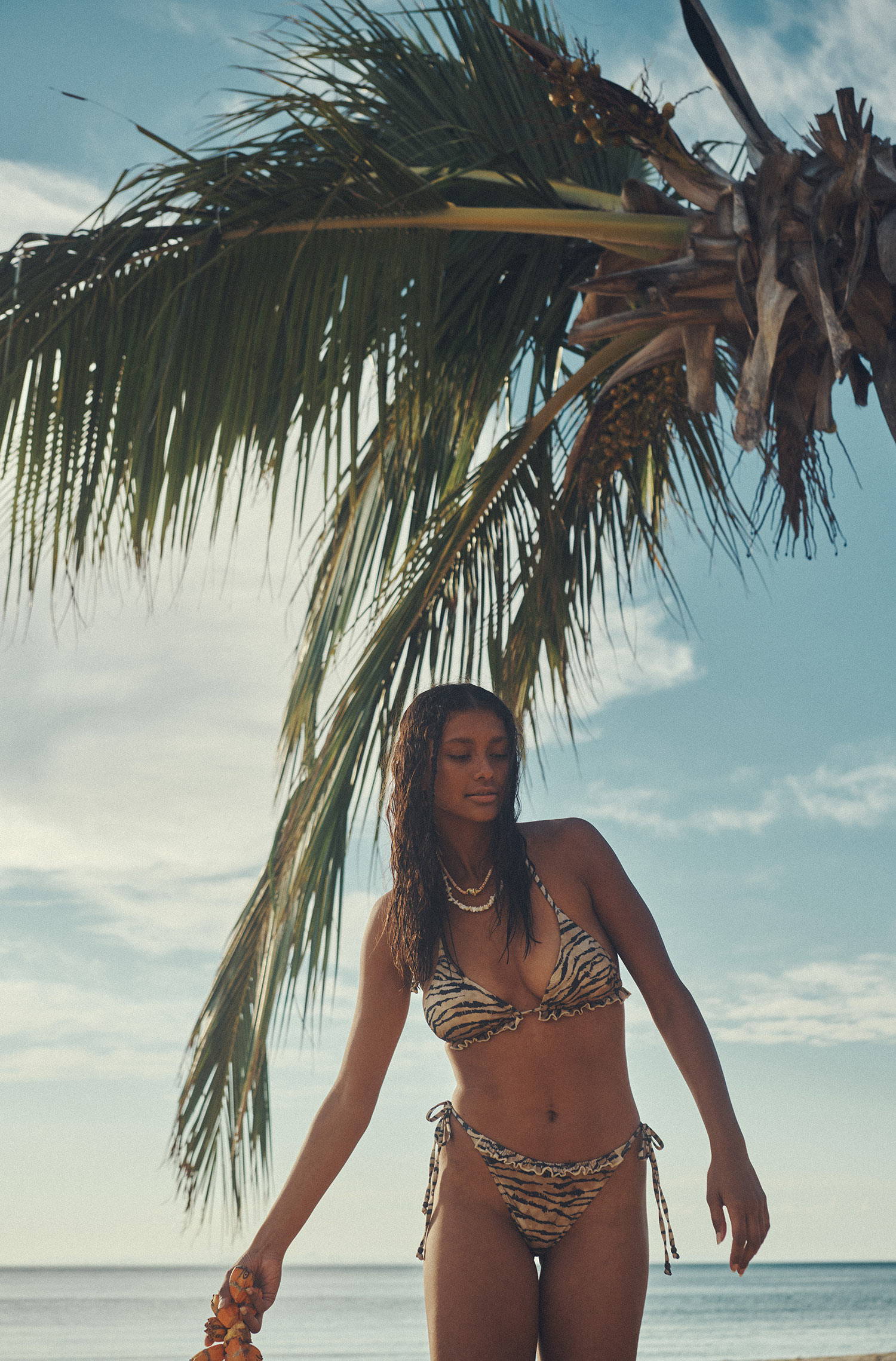 ---
---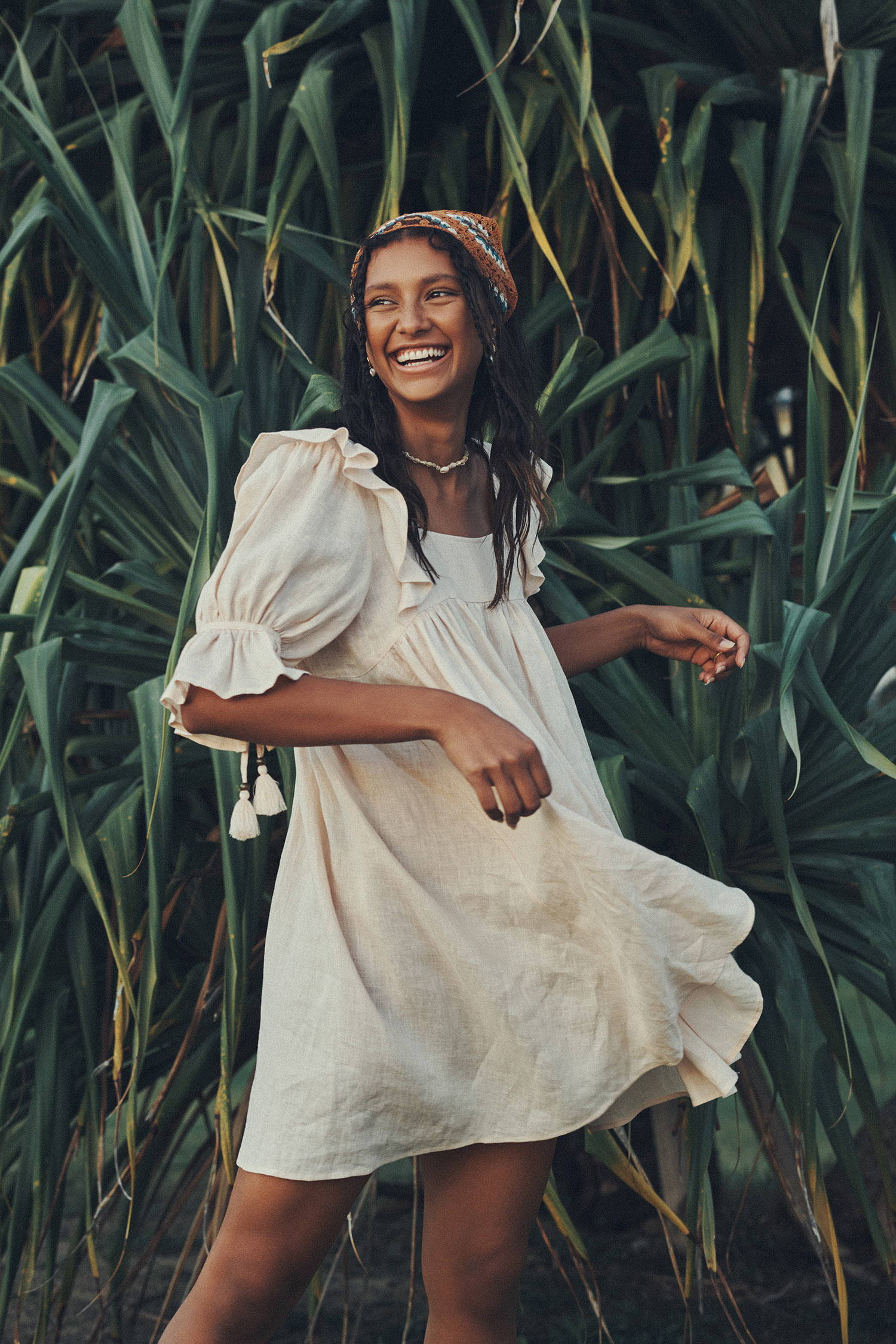 ---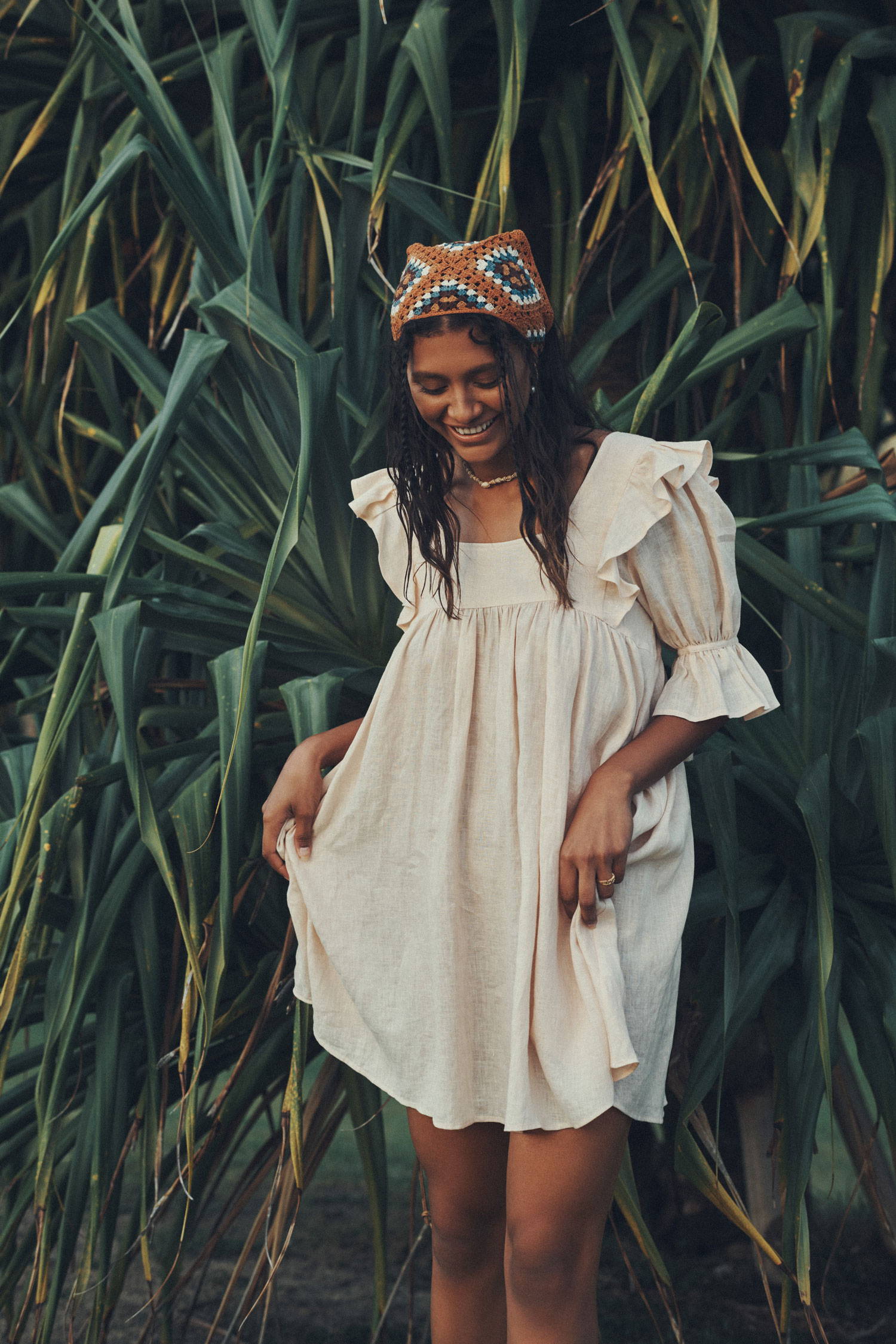 ---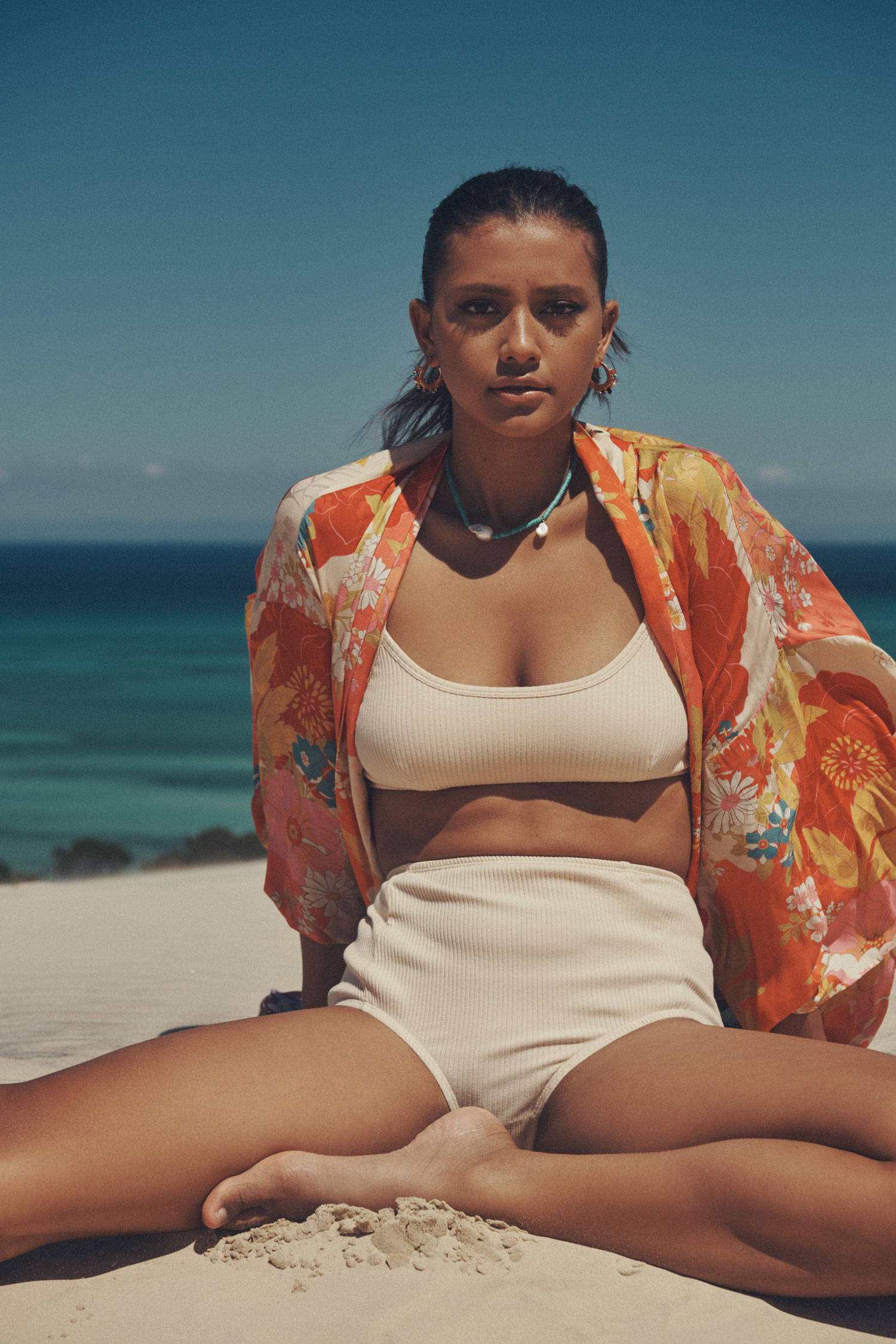 ---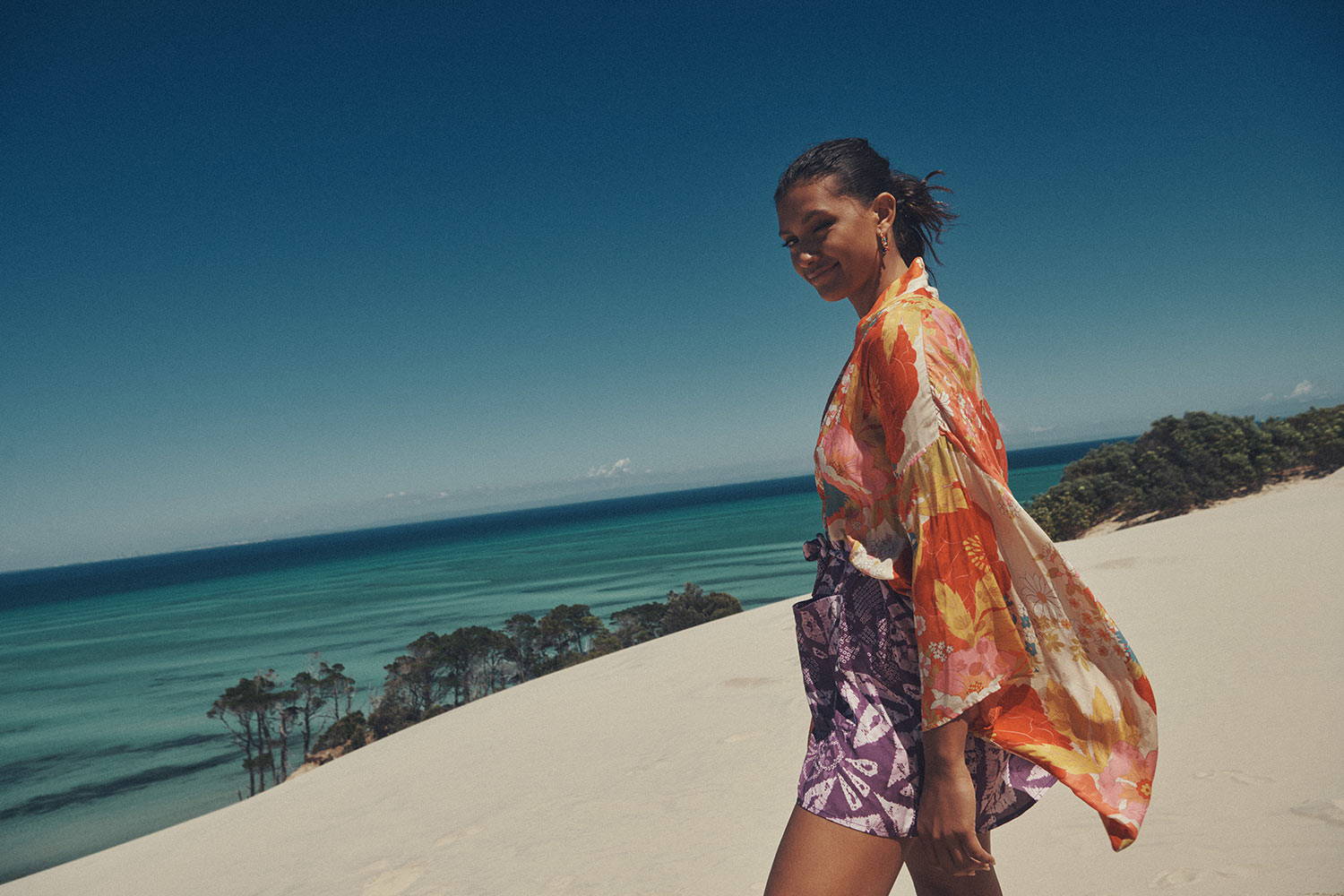 ---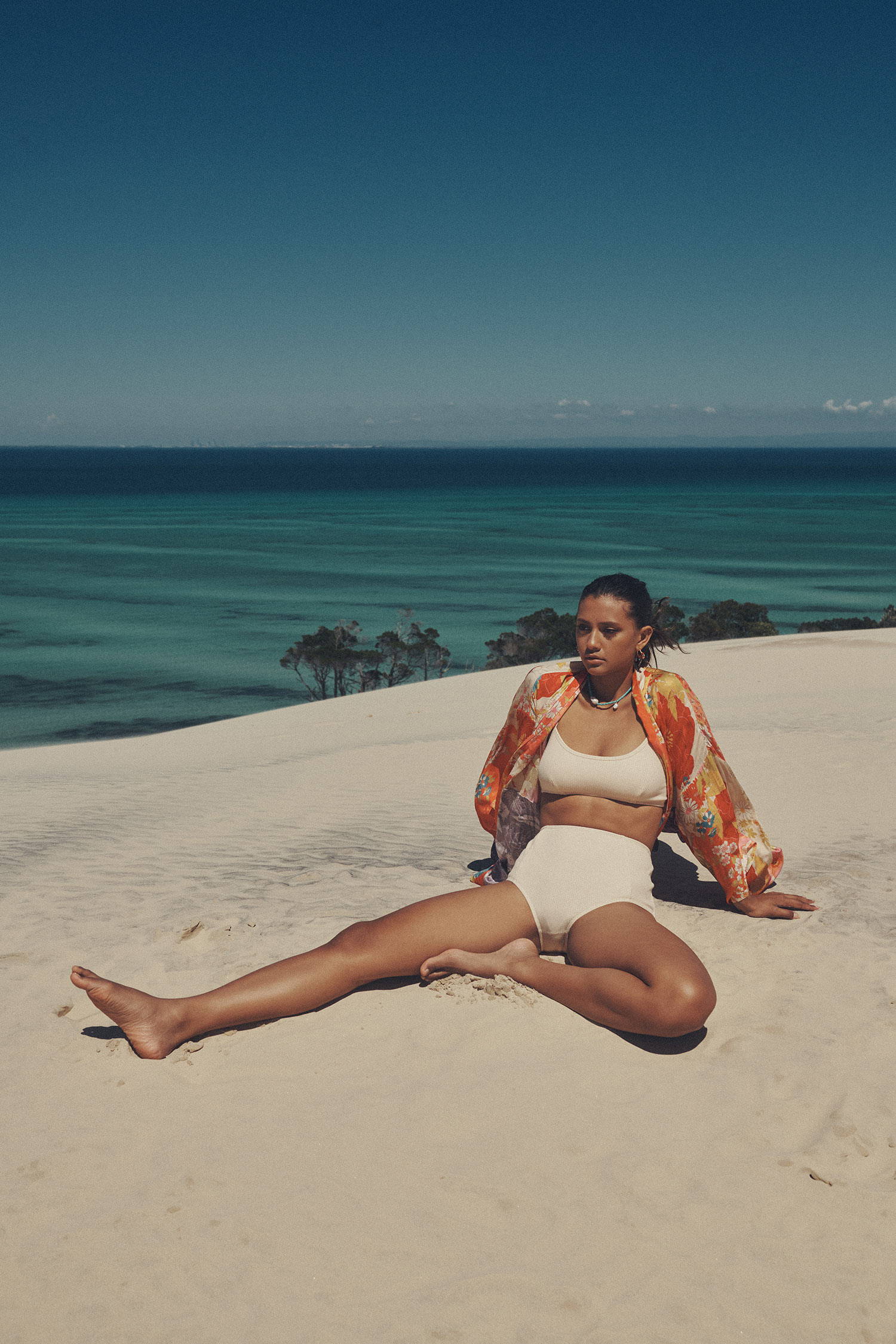 ---
---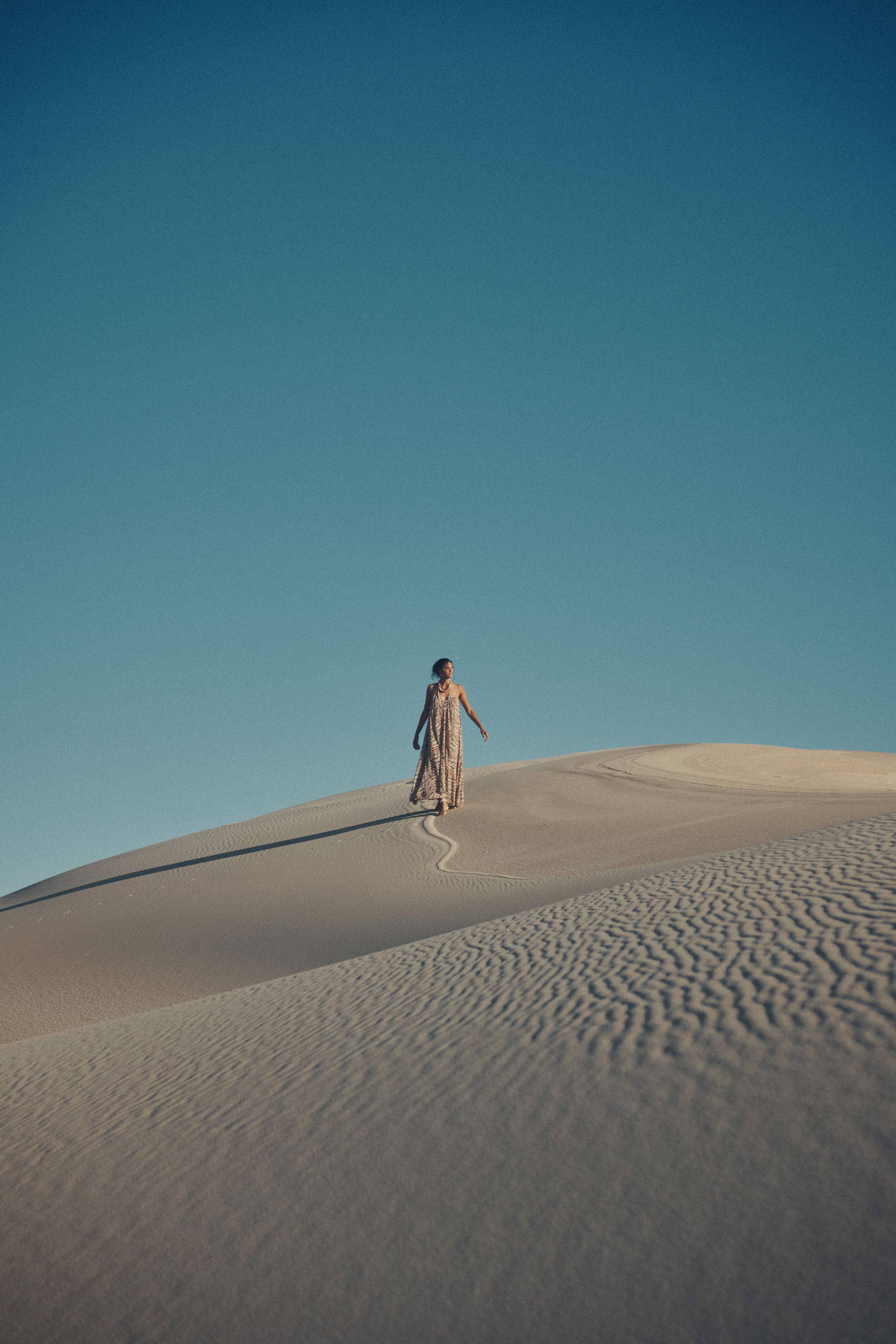 ---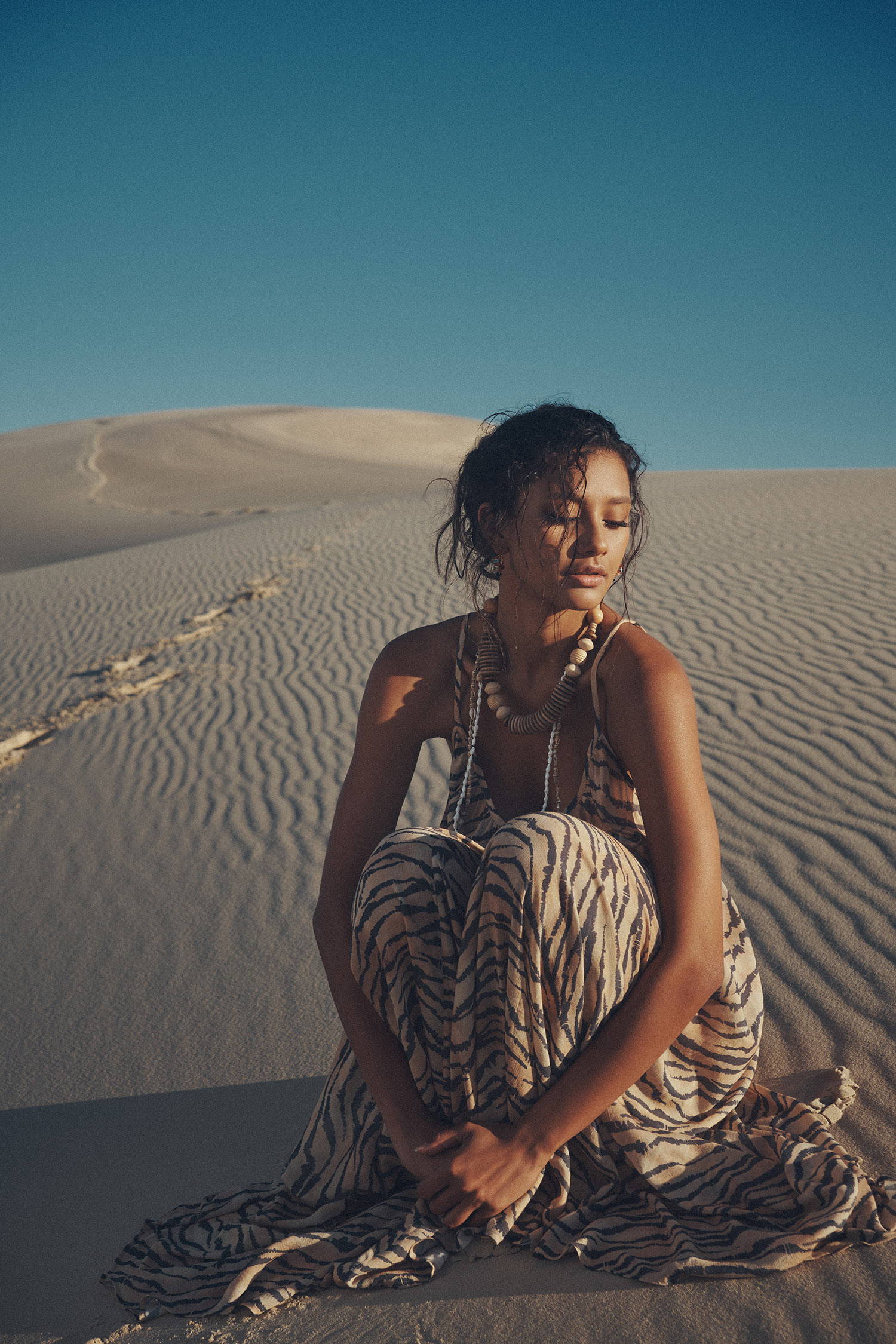 ---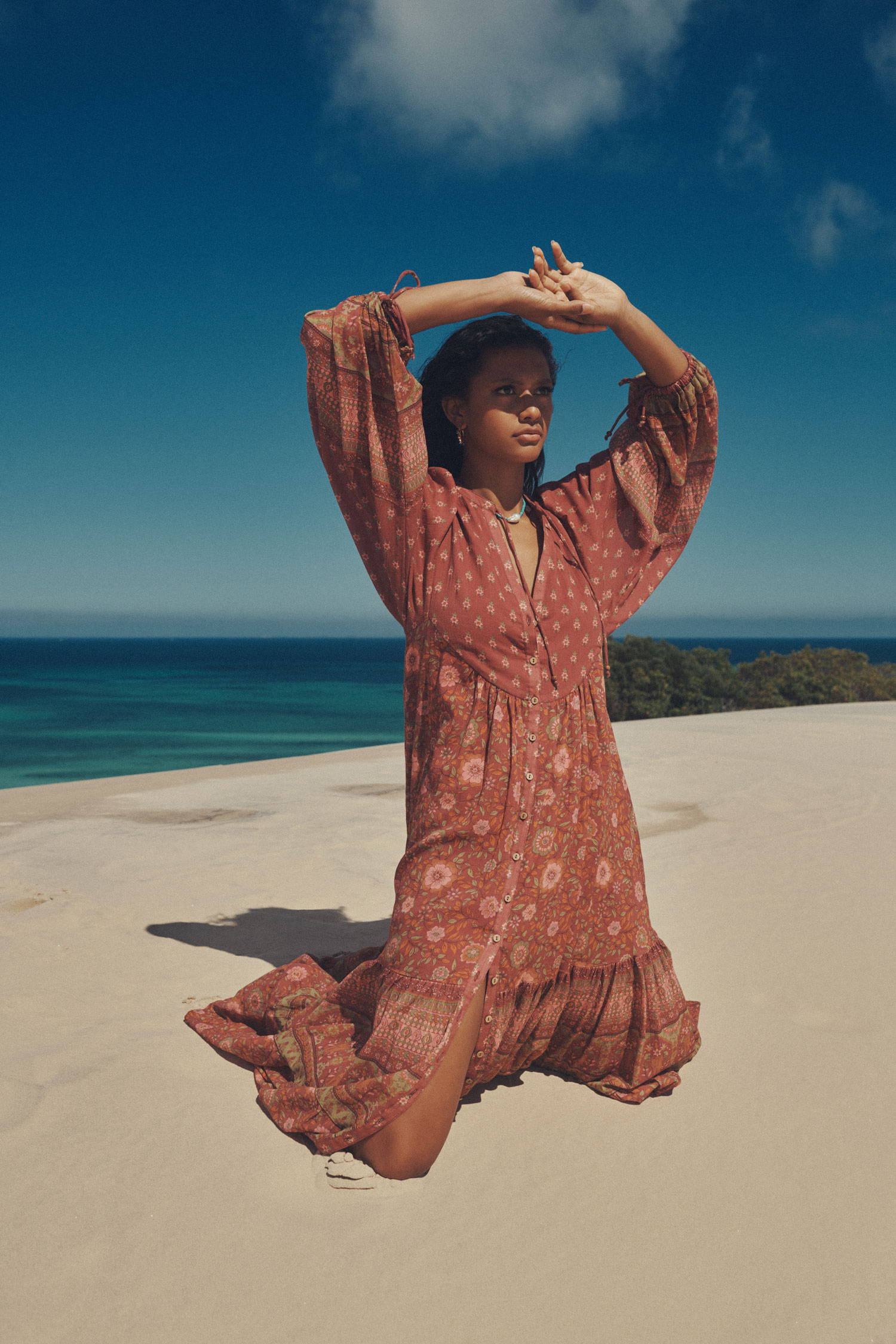 ---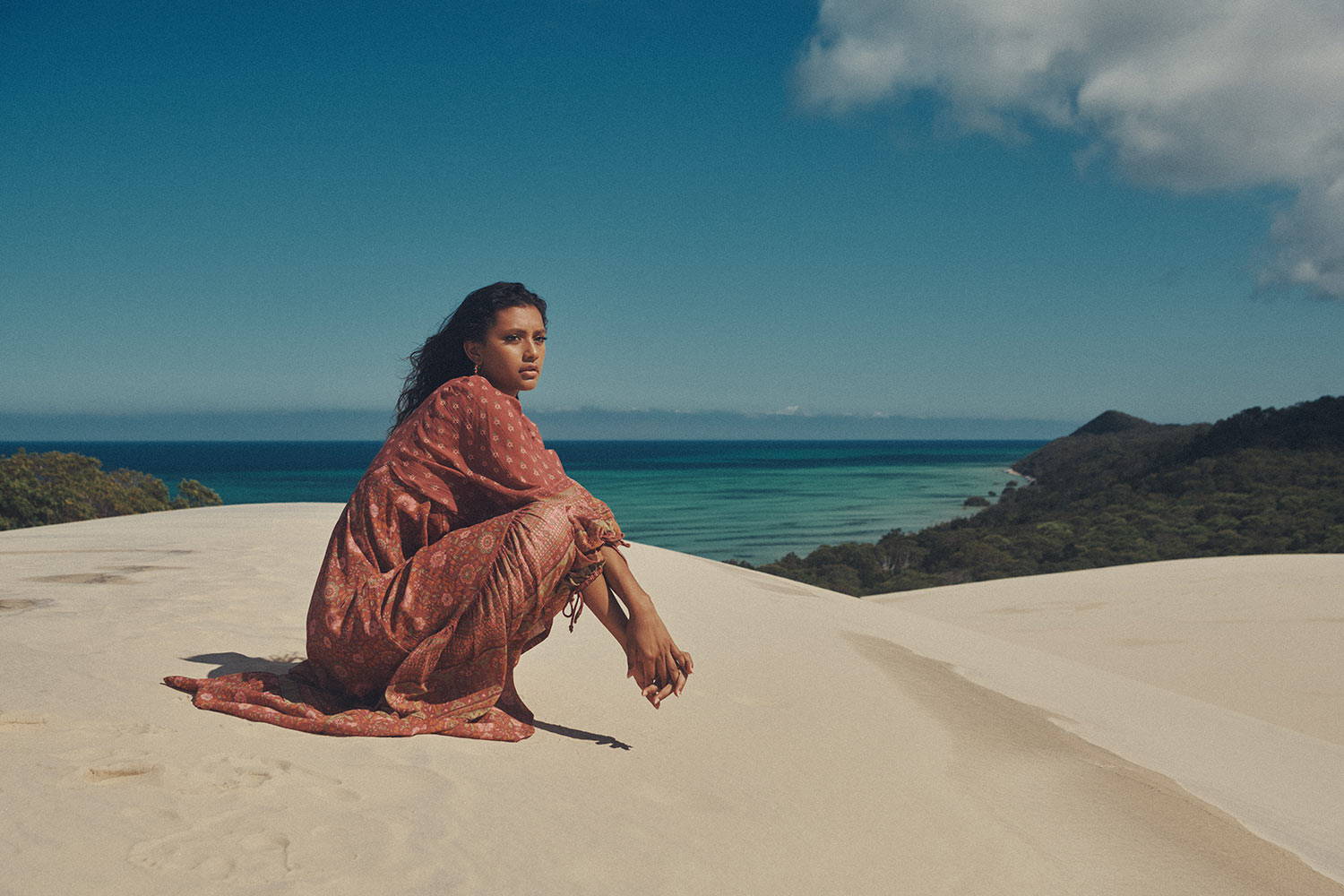 ---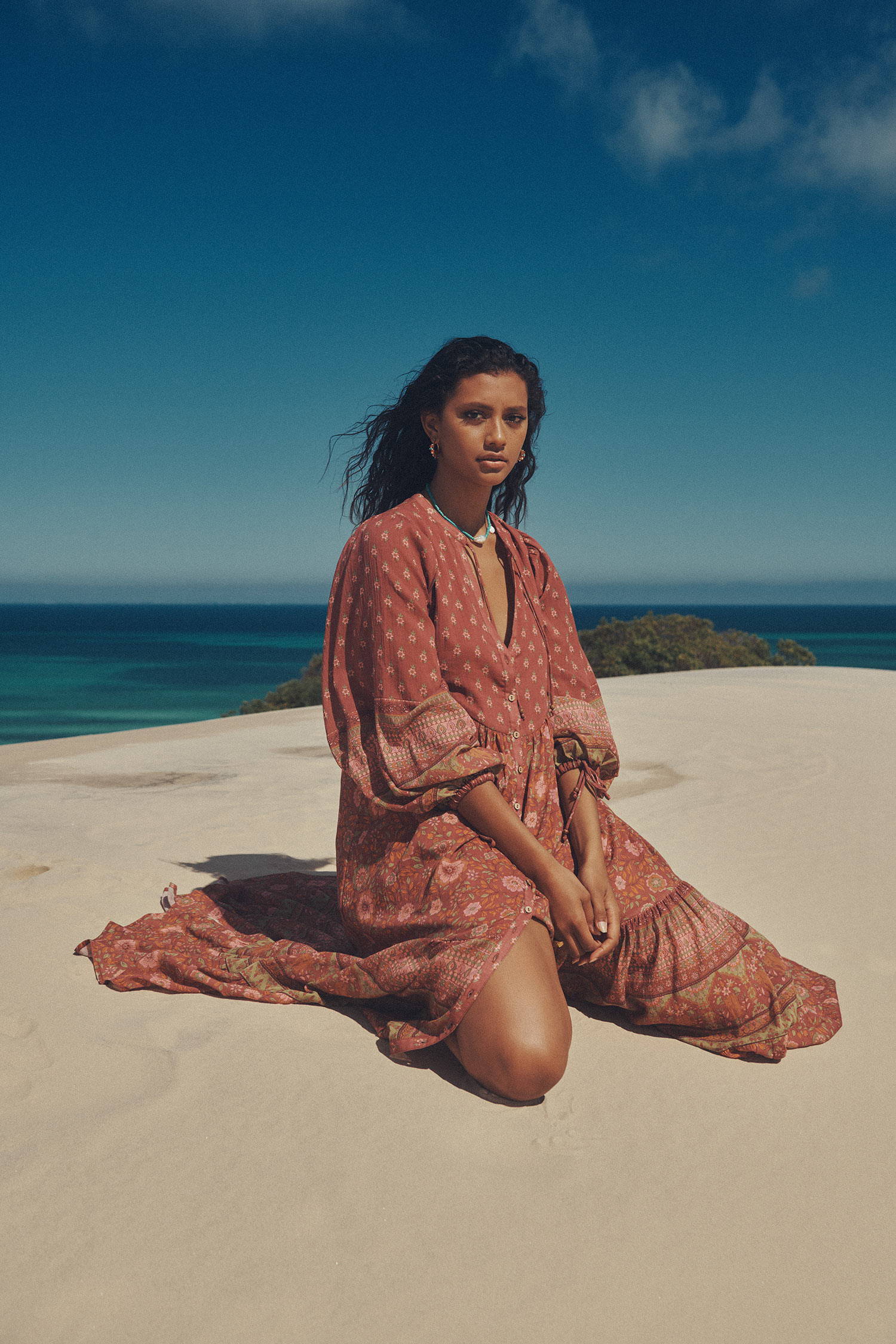 ---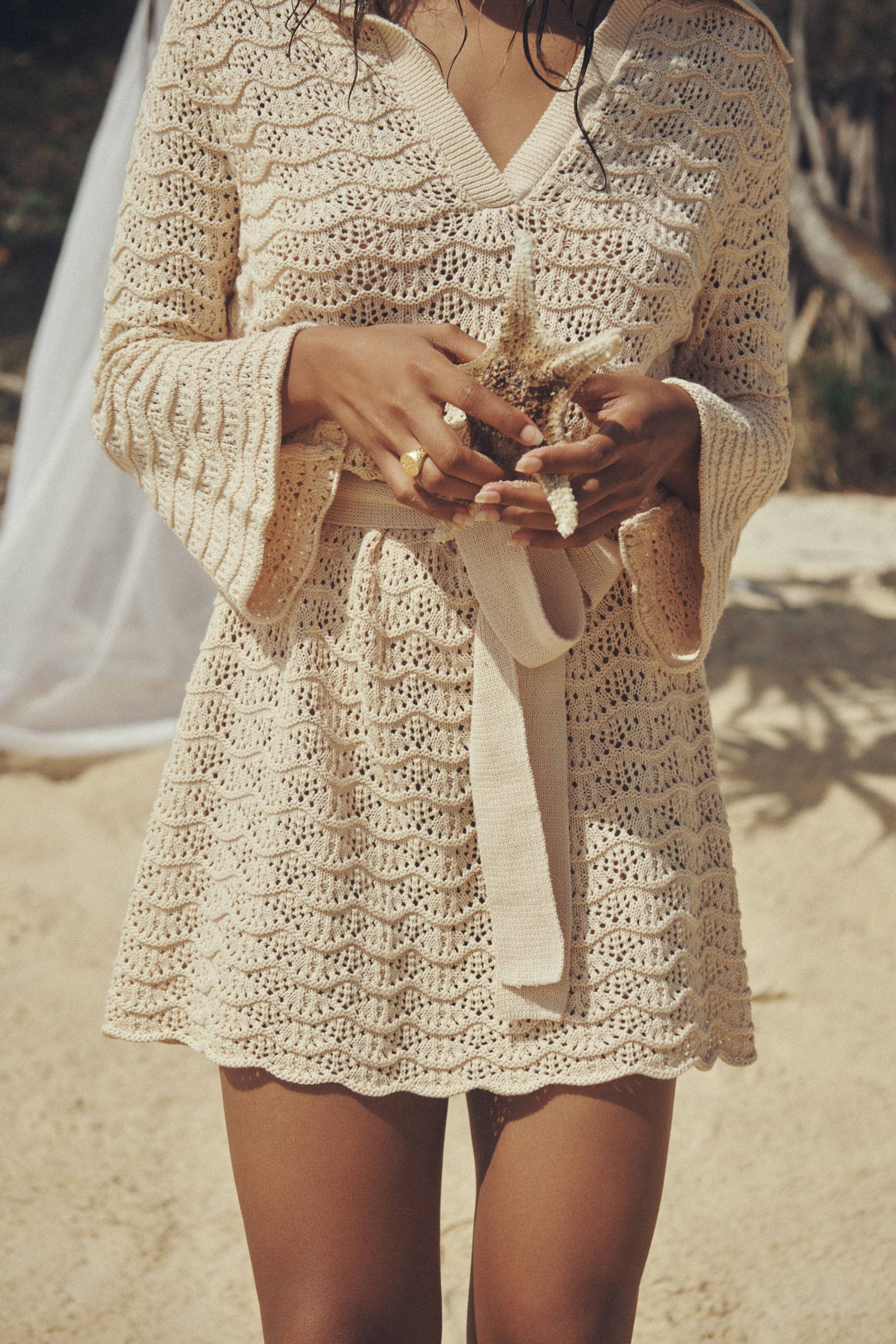 ---
---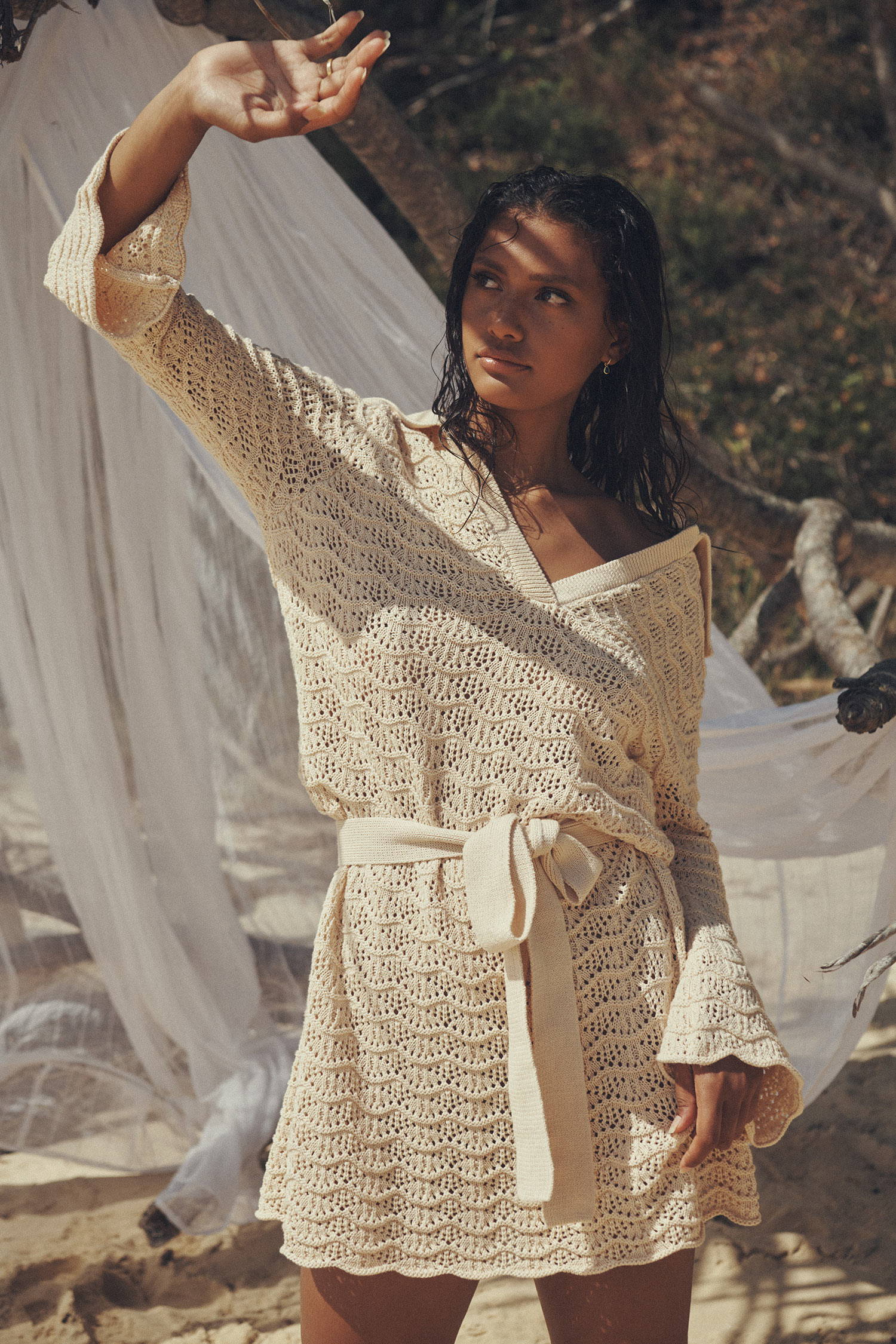 ---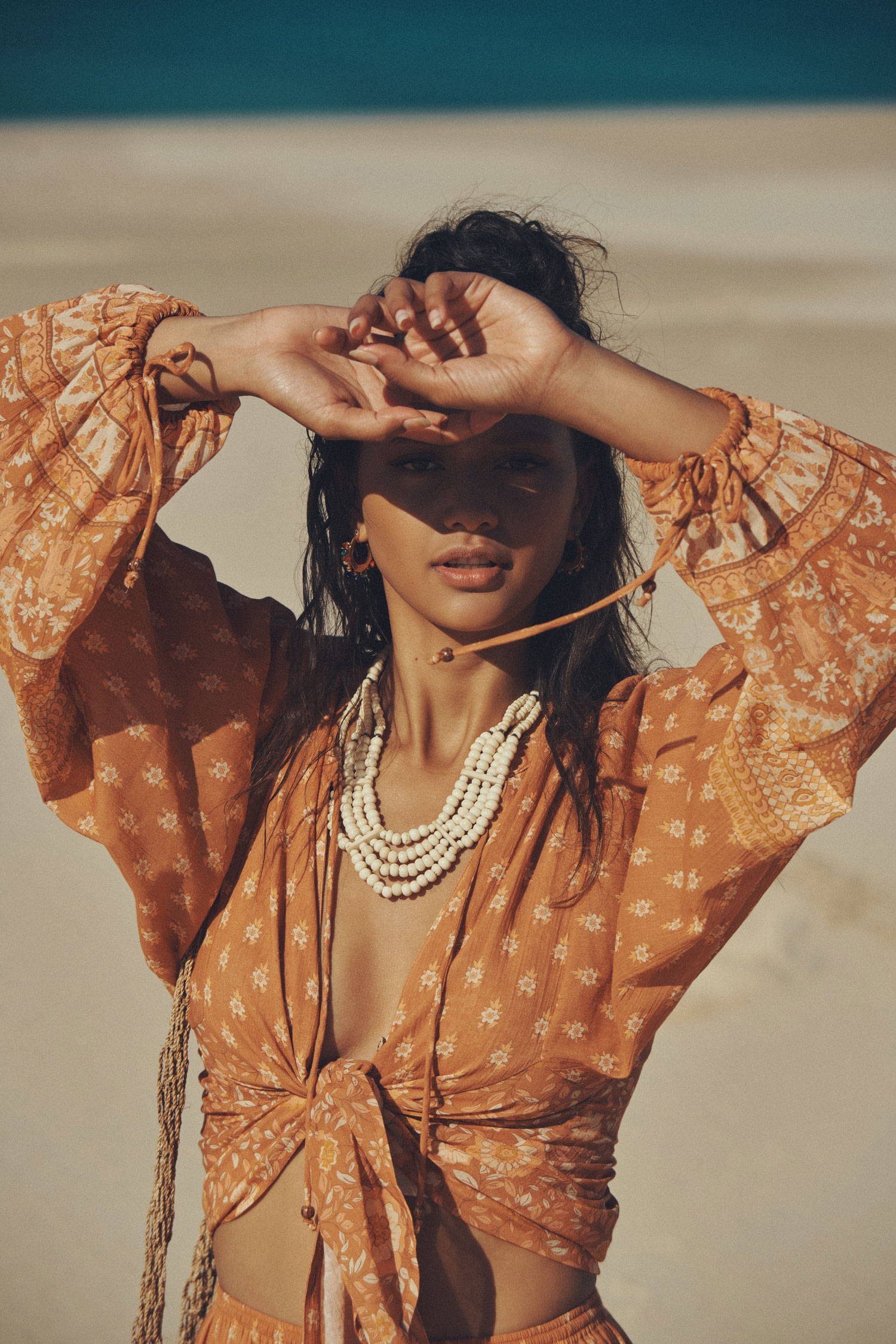 ---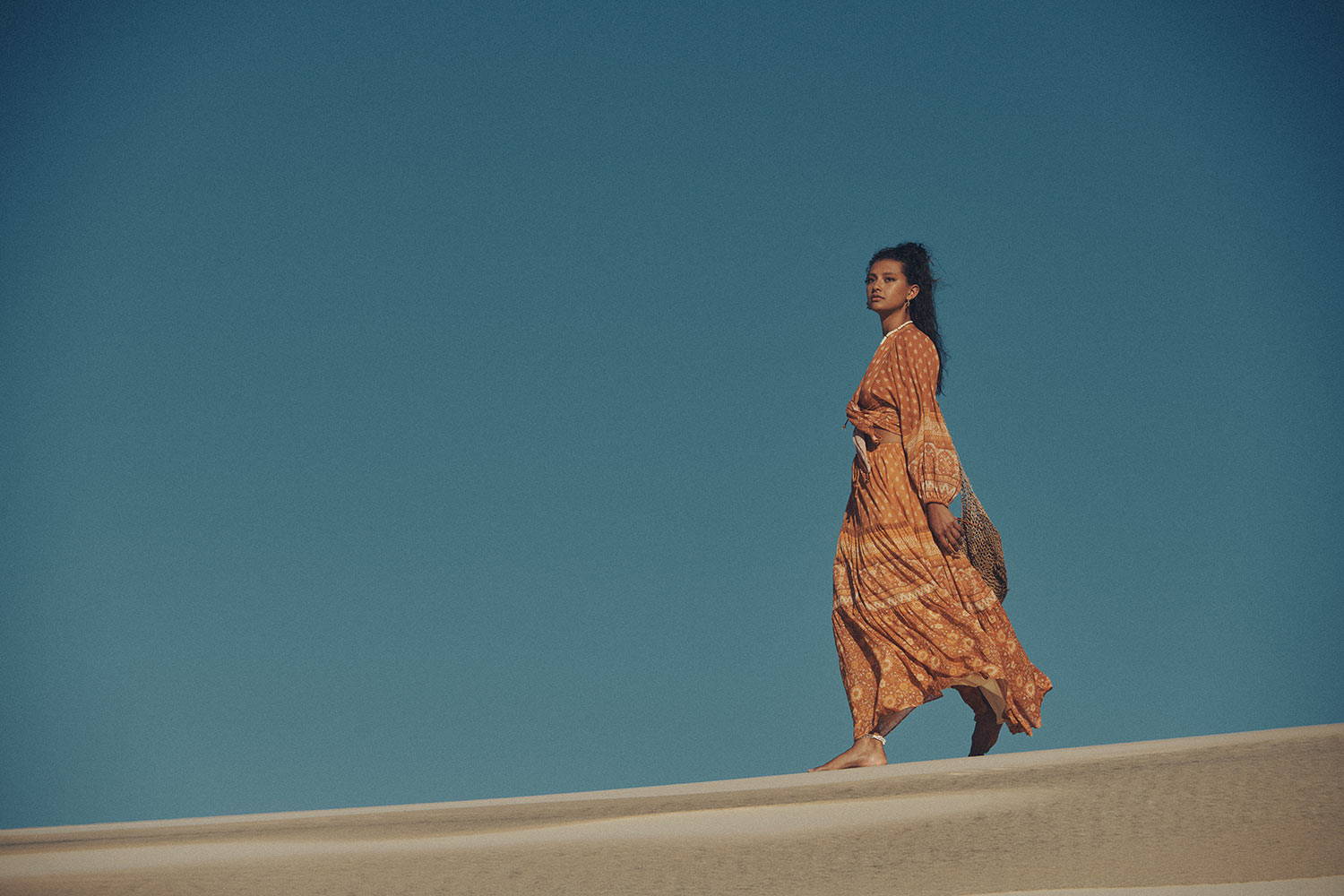 ---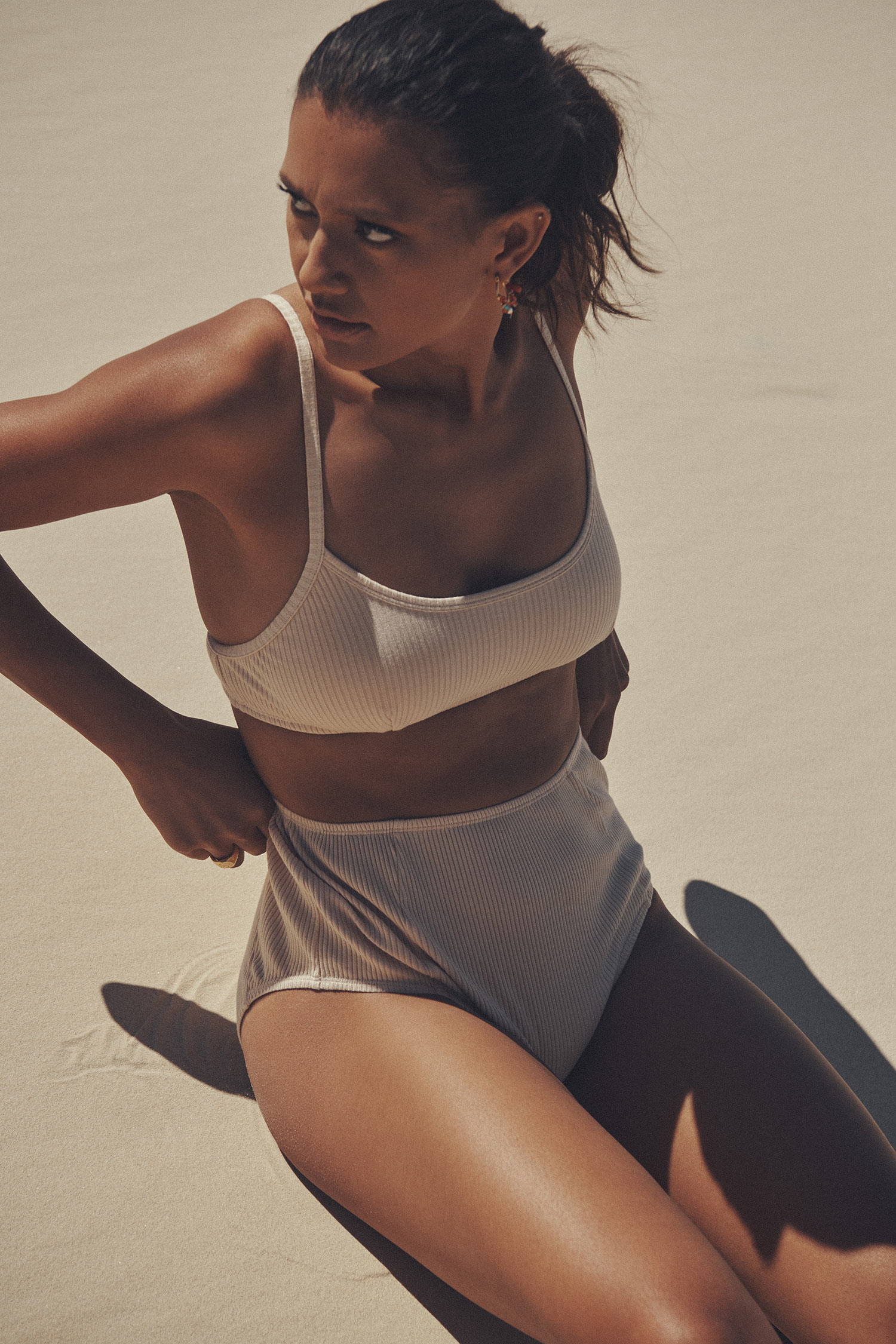 ---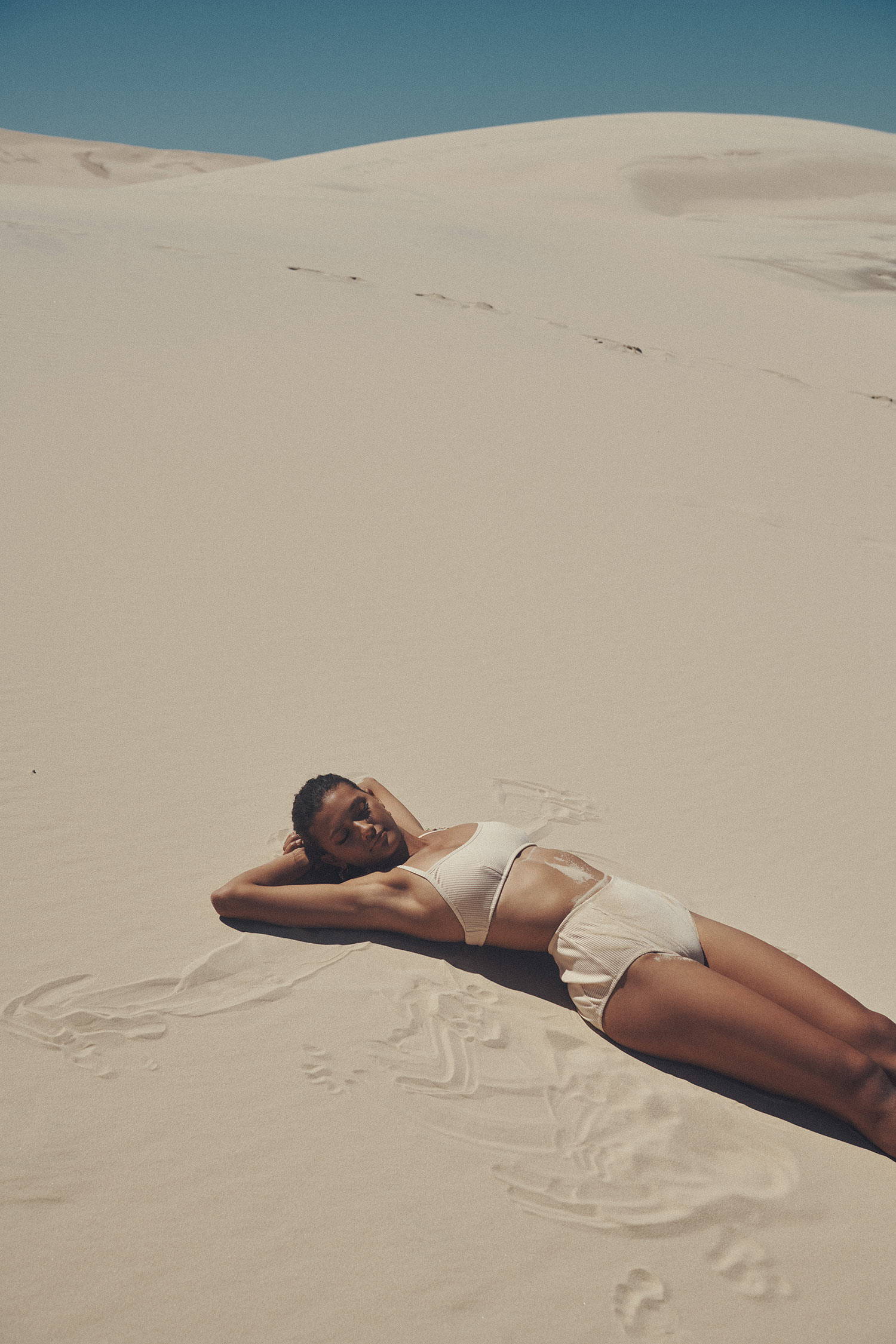 ---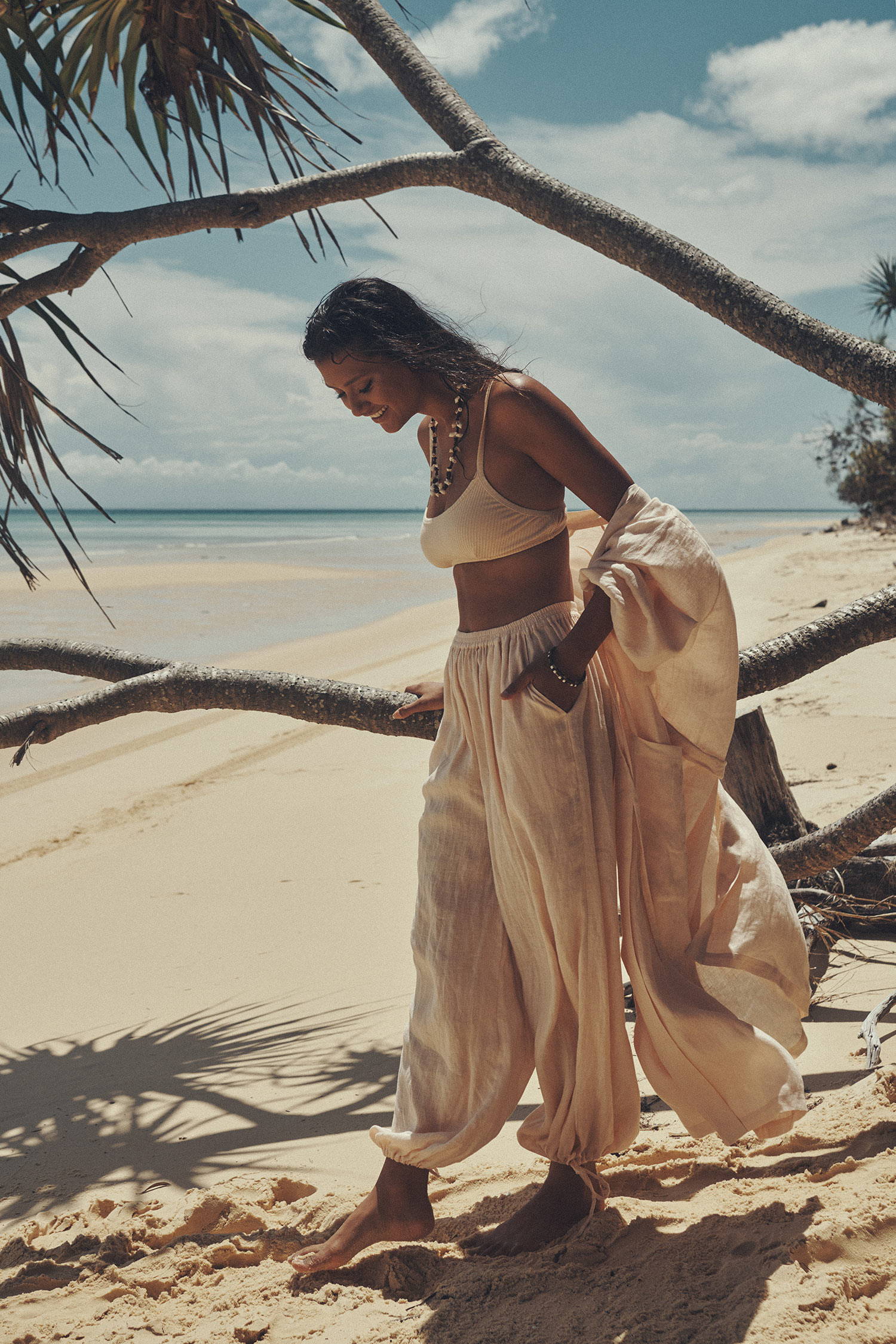 ---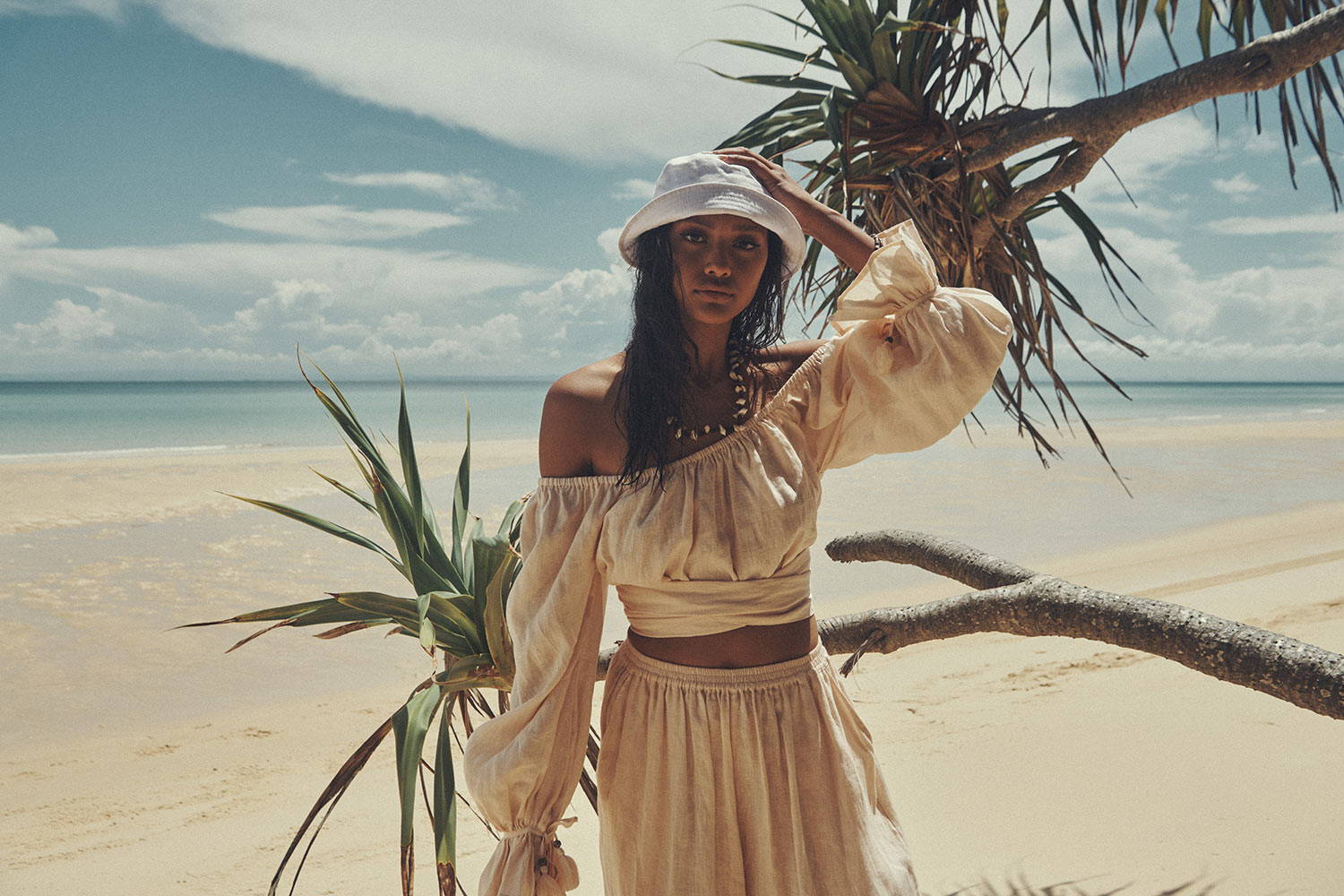 ---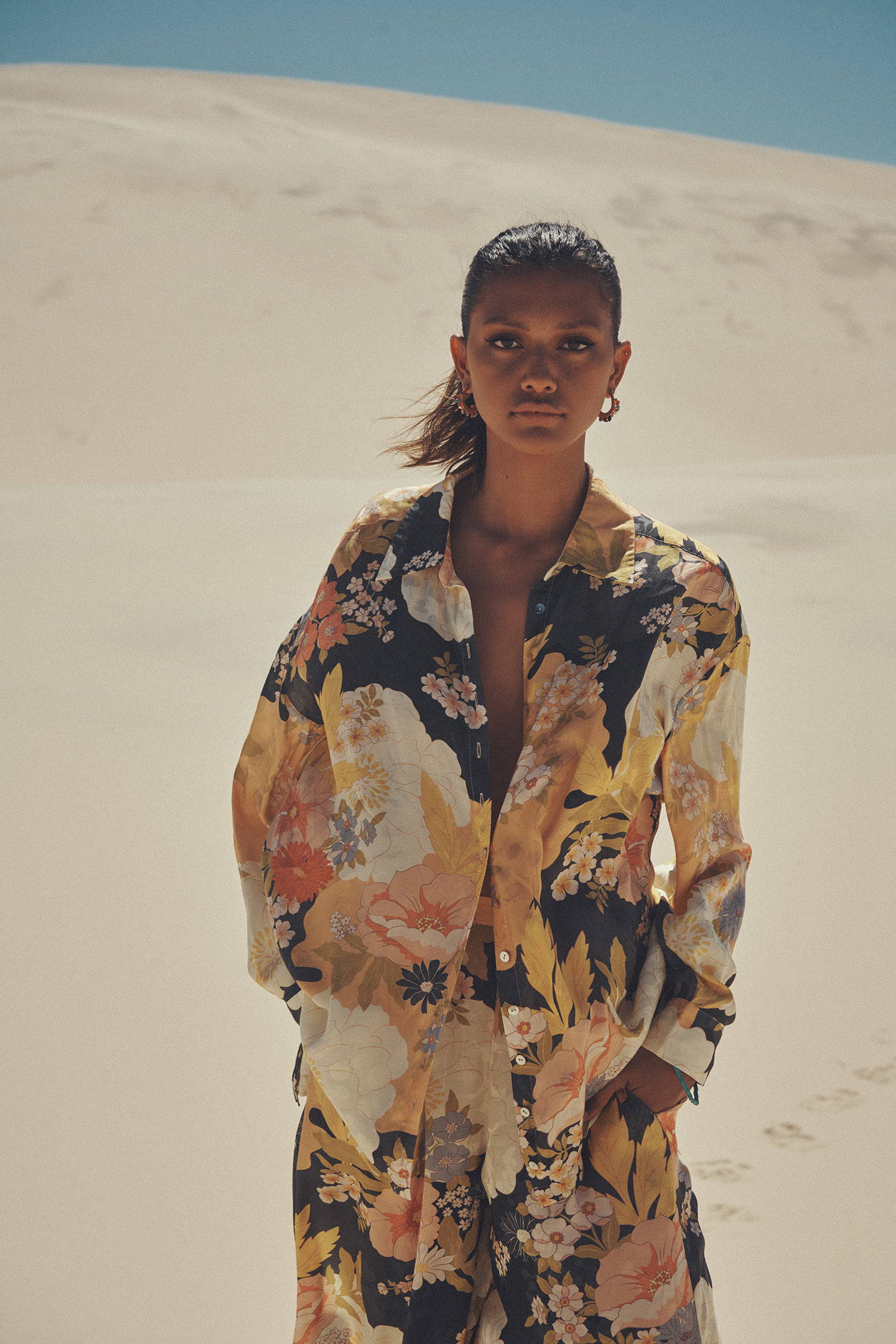 ---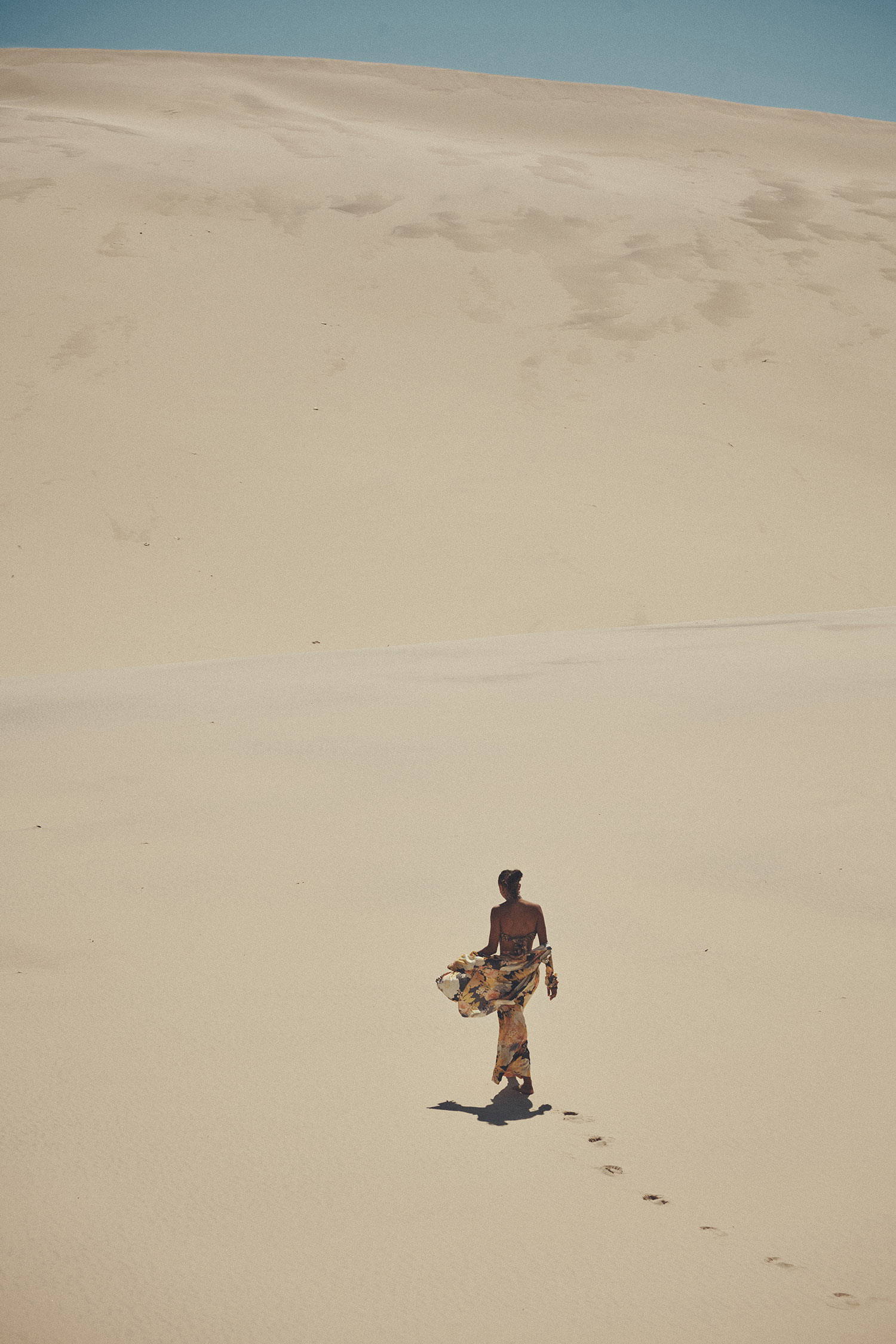 ---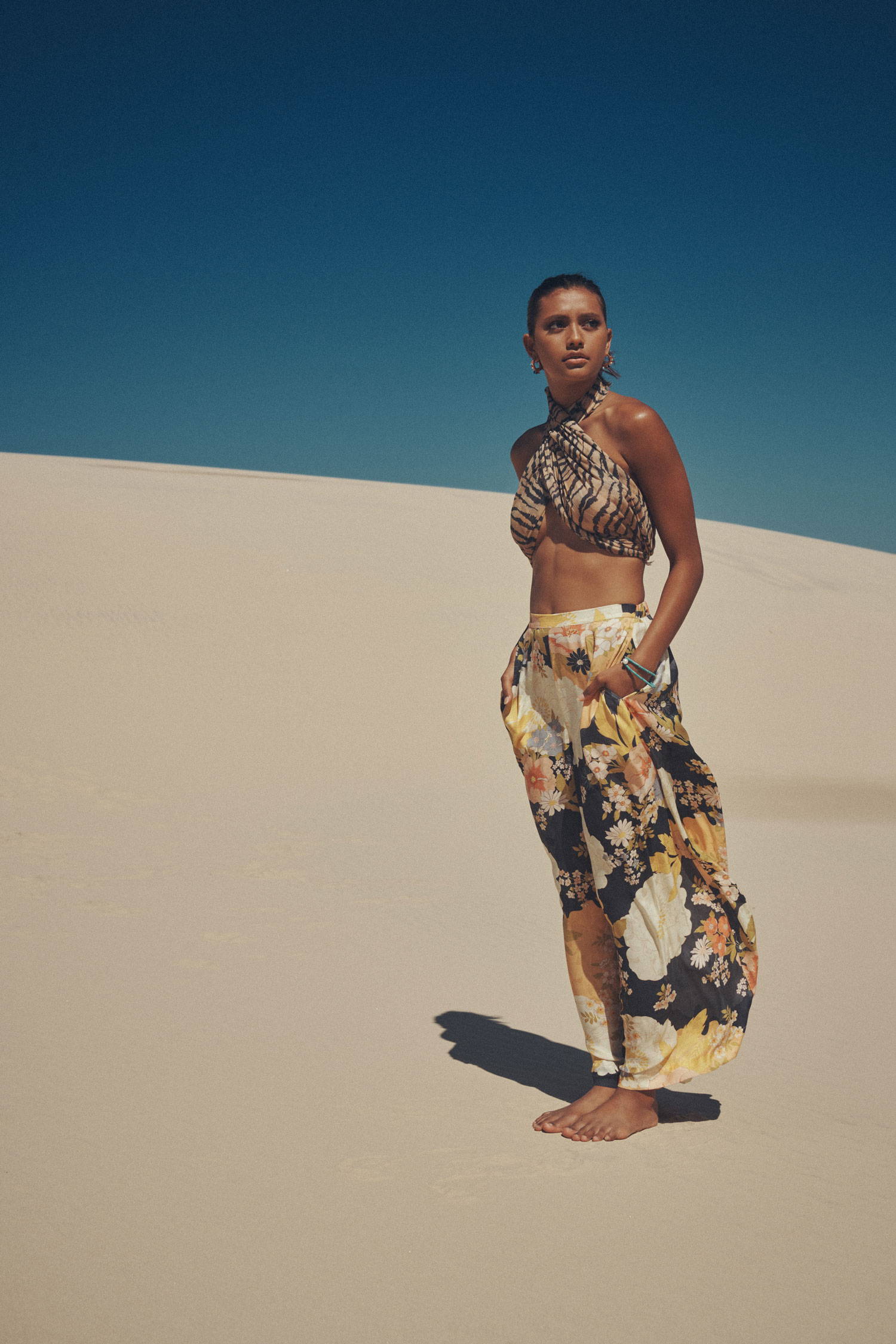 ---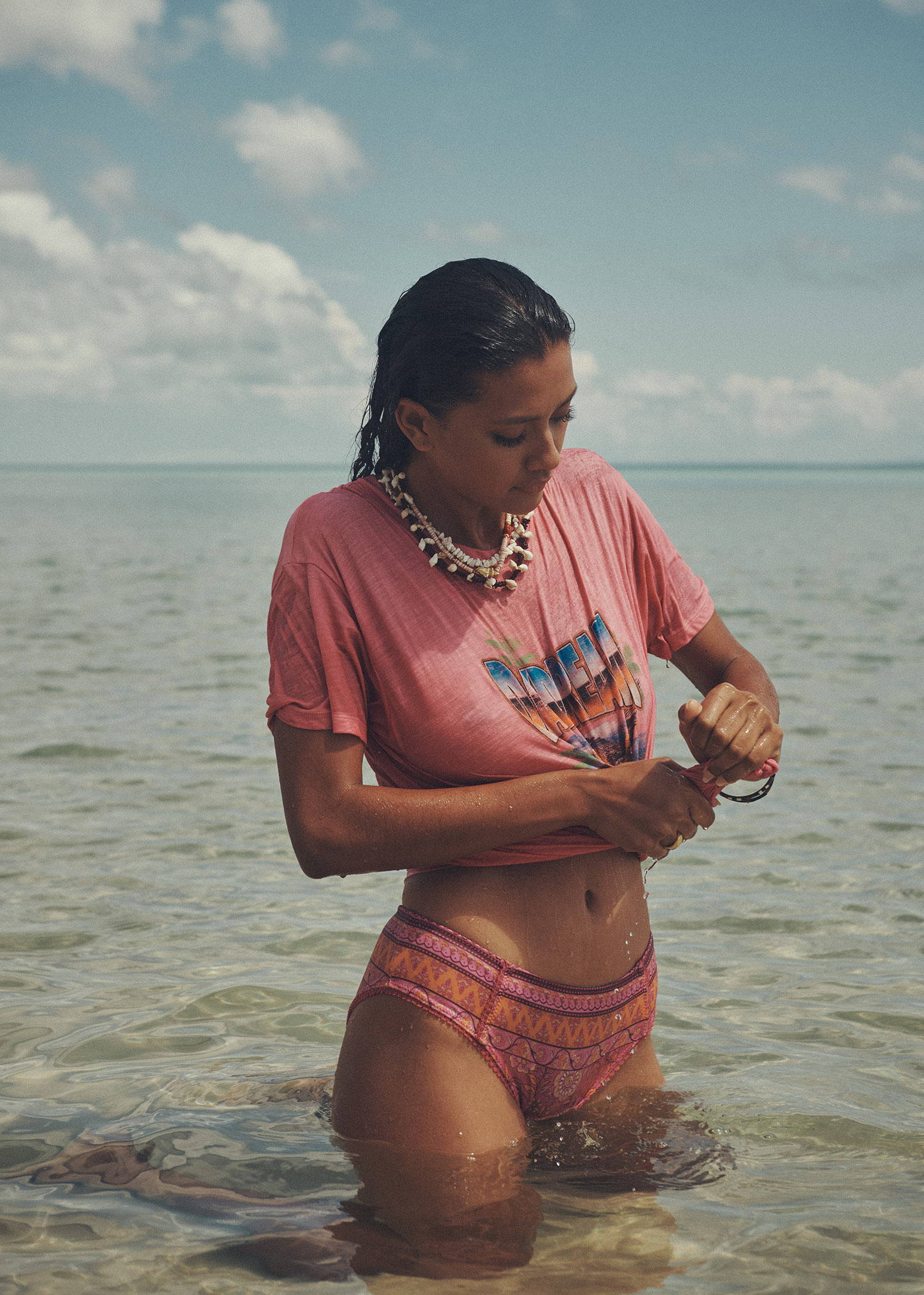 ---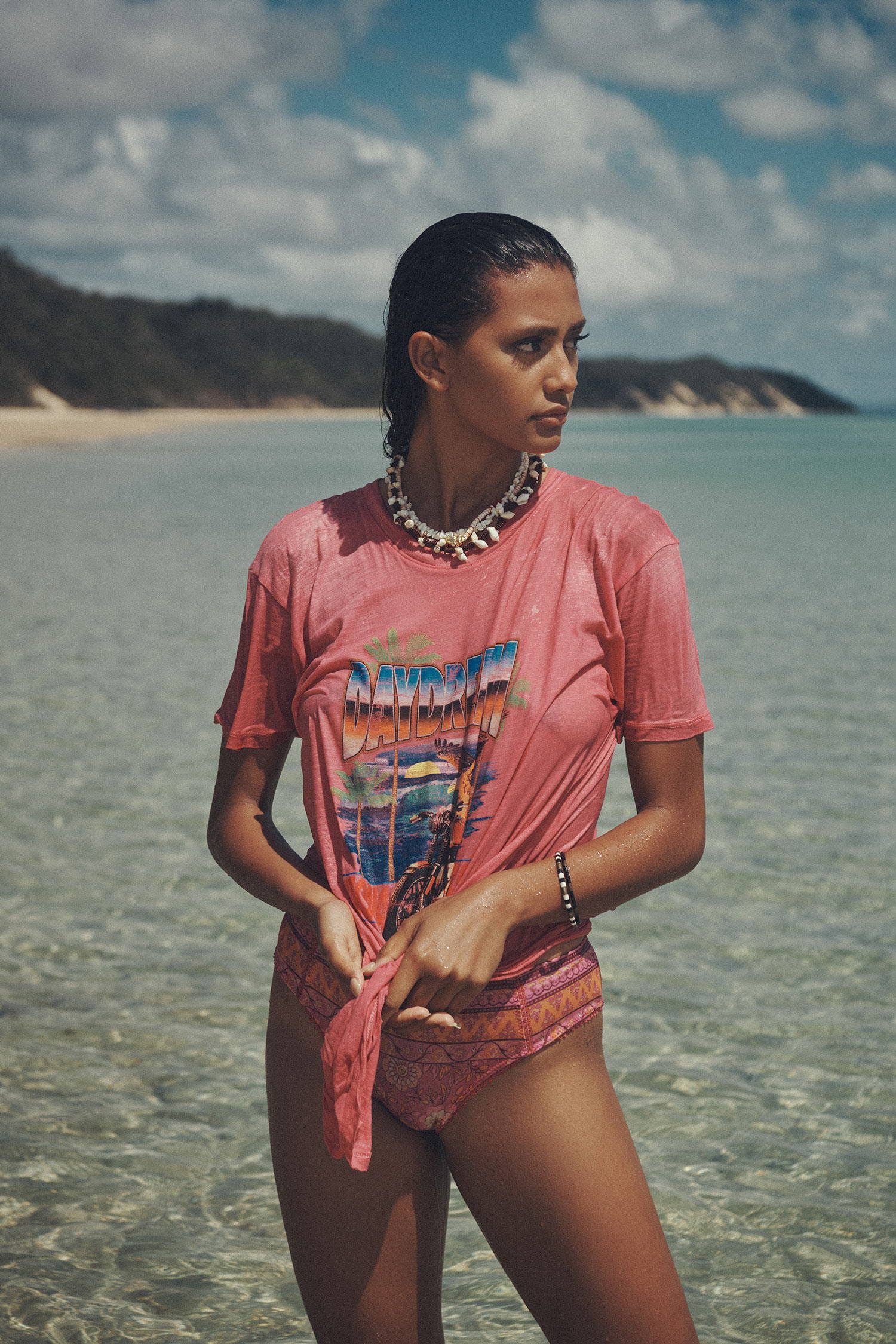 ---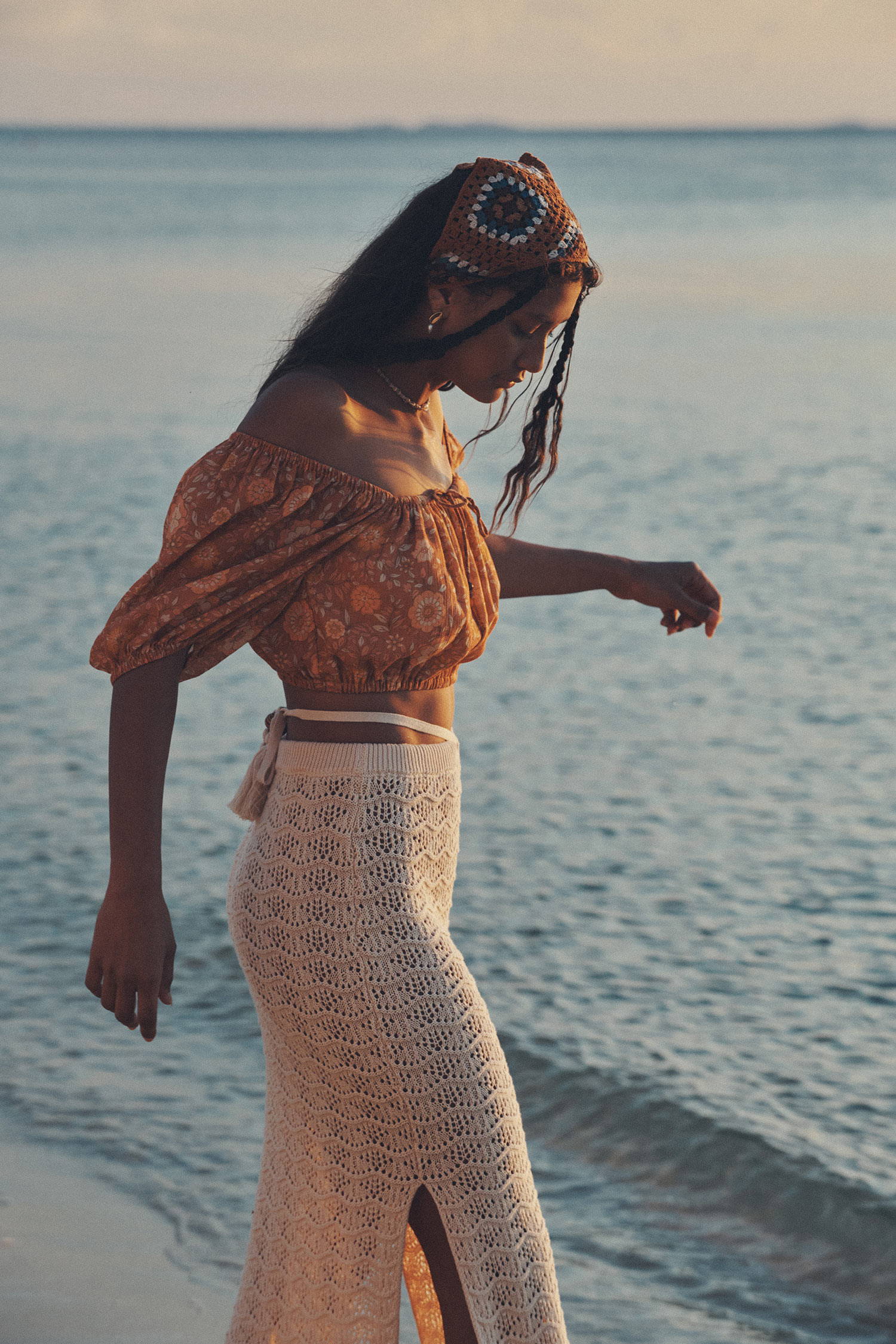 ---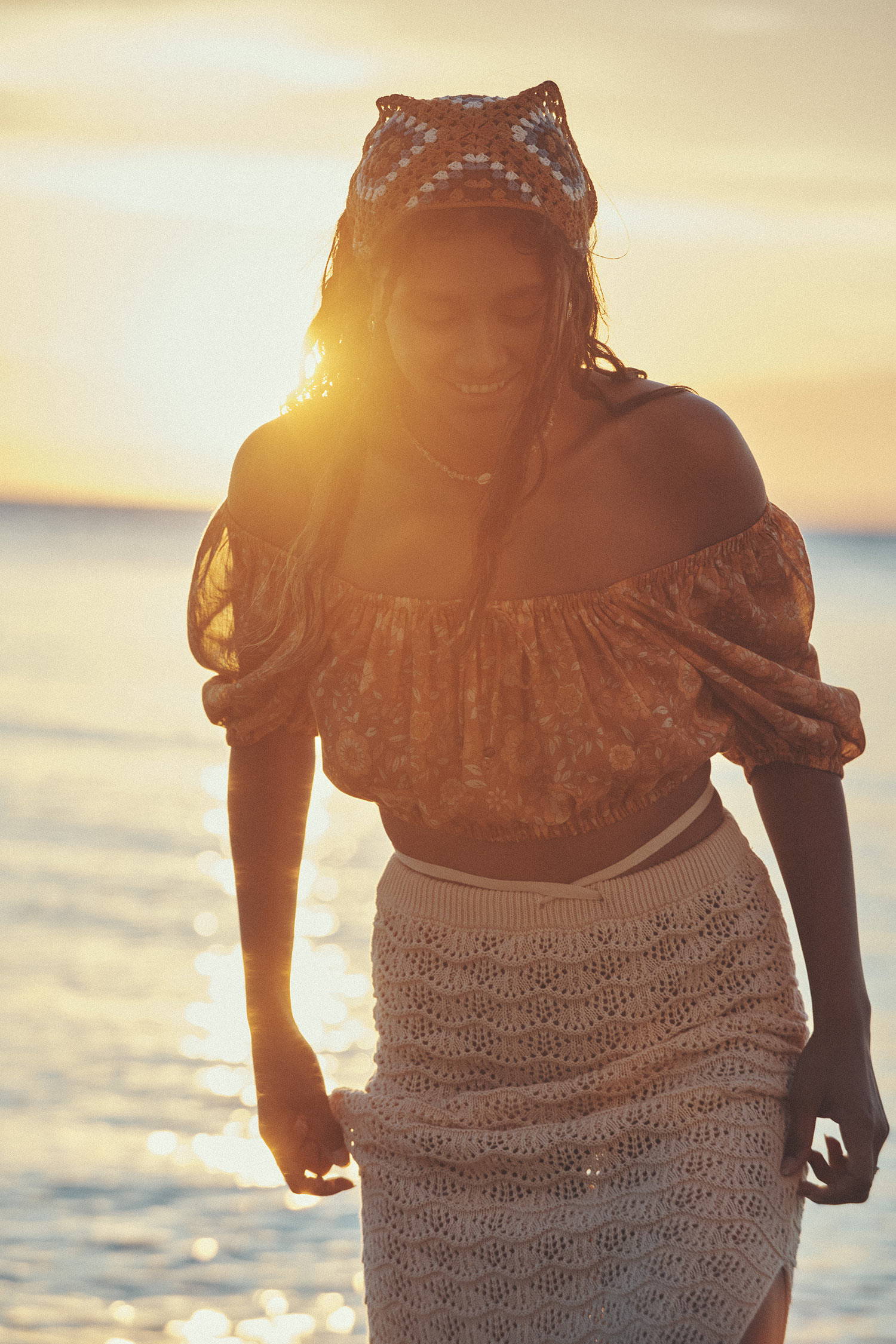 ---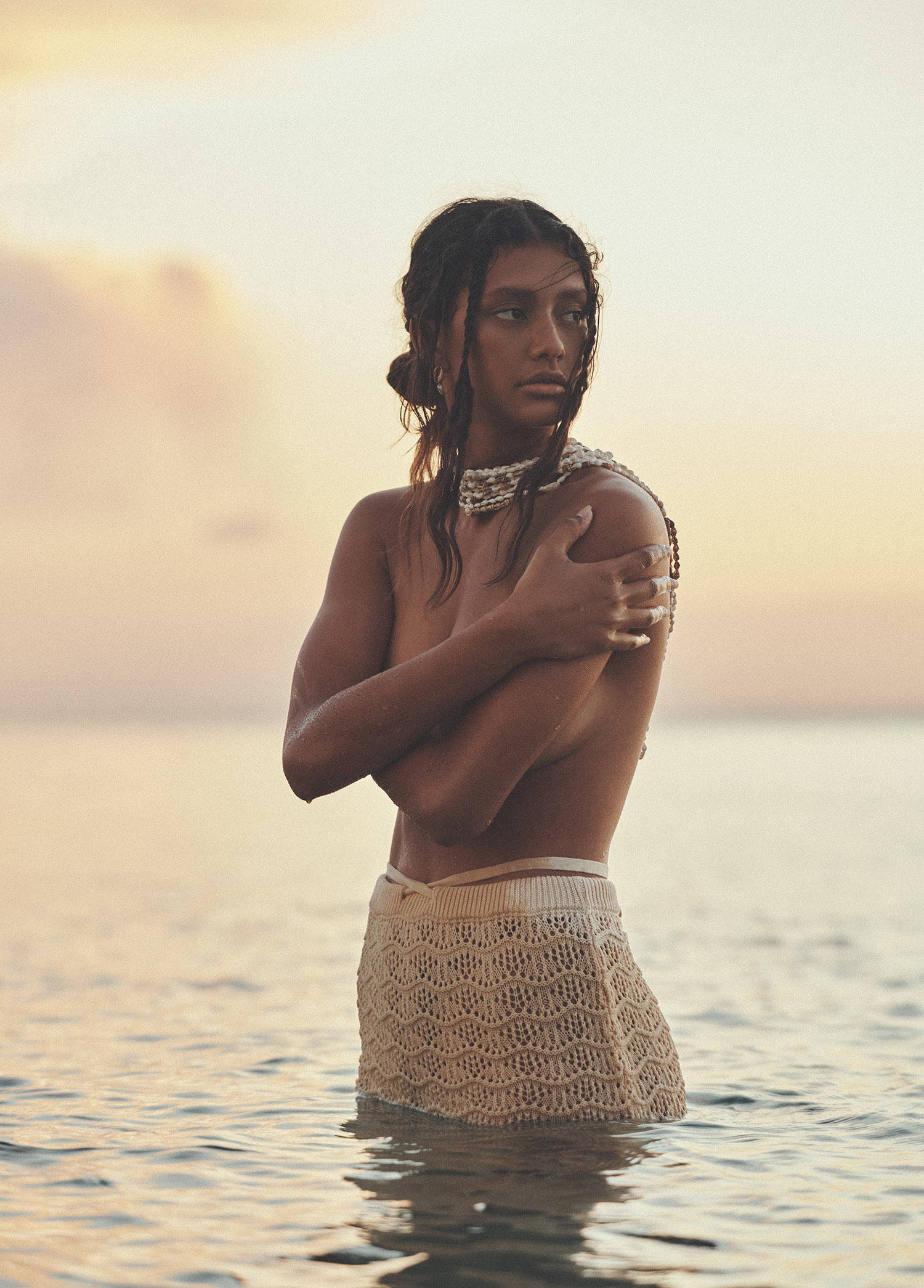 ---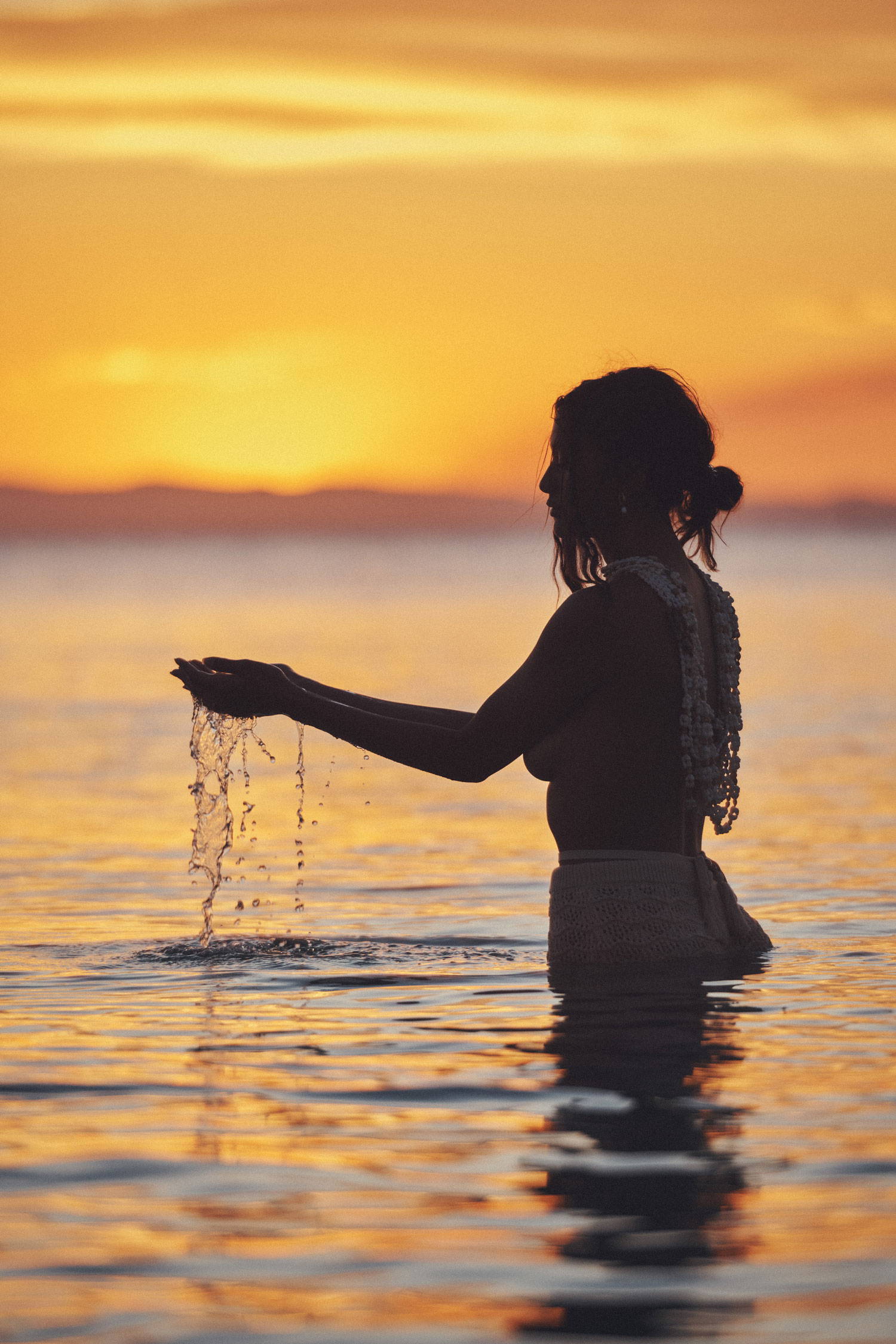 ---
Muse Lisa Fatnowna
Photography Jamie Green
Beauty Luciana Rose
Film Jay Button
Production Adi Henry
Styling Isabelle Pennefather
Styling Assistant Torah Henry
We took the palette and made it tonal to reflect the sun swept landscape.
We took the print and made it psychedelic to reflect the dreamscape within.
We took the fabric and made it textured, to reflect nature all around us.
Utopia is an imaginary paradise. An otherworldly, mesmerising destination we dream of when all paths feel closed to us. It is an island surrounded by crystal blue waters glistening in the sunlight. An ocean so clear that you can see fish swimming between your feet and coral growing like colourful underwater villages.
A tropical dreamscape with vast, rolling sand dunes and ocean-swept palm fronds – Utopia is the feeling of freedom. Euphoria. Utopia is a familiar state of ease and homecoming and at the same time, a perpetual state of anticipation for the unknown – for over every sand dune a new adventure awaits. Utopia is the feeling of being on holiday wherever you are.
Utopia was shot on Mulgumpin, Quandamooka Country, and means 'place of sandhills'. We were enamoured by the island's complex and fragile ecology – and pondered it's impermanence – the shape of the island is constantly changing in response to the ocean currents and winds.
Our vision for this shoot was to connect to nature, exploring the textures of air, land and water, so shooting with Lisa Fatnowna, a Kuku Yalanji Woman from Moa and Ugar Islands in the Torres Strait Island region, against this stunning landscape was what dreams are made of. Her playfulness on set was infectious and she couldn't help but light up with smiles as she ran her fingers through the ocean or tip-toed up the long trunk of a wind-swept palm tree.
90% of the Utopia collection itself contains preferred fibres. Utilising organic cotton, hemp, responsibly sourced cellulose fibres, linen and recycled synthetics, the fibres promise a lower impact on the planet than their conventional alternatives.
One of the stand out stories is Lady Palm, made with a hand-loom fabrication created by artisans in Panipat, India. It was very special to partner with artisans on these styles – to document and learn about the skilful weaving tradition over high speed modernised production.
Whether you're already traipsing off to some far-off place, dreaming of your next getaway or finding a quiet utopia close to home, we hope you love these pieces and the intention behind them.
New Styles dropping Wednesday, 23rd February 10am AEDT | Tuesday, 22nd Febraury 3pm PST
Drop Breakdown
Monday, 1st February 10am AEDT
Tyler Short Robe- Chilli Tropicana, Charcoal Animale
Tyler Maxi Robe- Chilli Tropicana, Charcoal Animale
Tyler Wide Leg Pants- Charcoal
Tyler Shirt- Charcoal
Banksia Strappy Maxi Dress- Animale
Banksia Maxi Skirt- Animale
Banksia Shirt Dress- Animale
Banksia Travel Scarf- Animale
Banksia One Piece- Animale
Banksia Tie Top- Animale
Banksia Tie Bottom- Animale
New Styles- Wednesday, 23rd February 10am AEDT | Tuesday, 22nd Febraury 3pm PST
Lady Palm Gown - Toffee
Lady Palm Strappy Mini Dress - Toffee
Lady Palm Rope Belt- Cream
Utopia Button Through Midi Dress- Berry
Utopia Tunic Mini Dress- Flamingo, Berry
Utopia Gown- Berry
Utopia Short Sleeve Midi Dress- Cinnamon
Utopia Blouse- Cinnamon, Flamingo
Utopia Shorts- Flamingo
Utopia Cropped Blouse- Cinnamon
Utopia Maxi Skirt- Cinnamon
Utopia Strappy Sundress- Cinnamon, Flamingo
Utopia Tri Bralette- Flamingo
Utopia Bloomers- Flamingo
Mae Linen Tie Top- Meringue
Mae Linen Robe- Meringue
Mae Linen Pants- Meringue
Mae Linen Mini Dress- Seafoam, Meringue
Mae Linen Gown- Seafoam, Meringue
Maverick Flannel- Coral, Apricot
Sunday Linen Shorts- Meringue
Cosmos Rib Tee Dres- Oat
Cosmos Rib Midi Dress- Tumeric
Cosmos Rib Tank- Tumeric
Cosmos Rib Slip Dress- Musk
Cosmos Rib Crop- Oat
Cosmos Rib Highwaisted Bloomers- Oat
Dropping March
Utopia Blouse- Pacific
Utopia Sundress- Pacific
Utopia Maxi Robe- Pacific
Utopia Maxi Skirt- Pacific
Utopia Short Sleeve Midi Dress- Pacific
Mirage Crochet Top- White
Mirage Crochet Shorts- White
Mirage Crochet Midi Dress- Walnut
Road to Paradise Knit Top- Wheat
Road to Paradise Knit Skirt- Wheat
Road to Paradise Knit Mini Dress- Wheat
Road to Paradise Knit Jumper- Wheat
Road to Paradise Knit Jumper- Seafoam
---
---