---
Visiting Eora Country from Bundjalung Country
Well, who would've thought you could fit SO much in with just 24 short hours spent in Sydney? It had been a hot minute since our team had been back in the hustle and bustle of the big city (well, as big as it gets here in Aus anyway), and we sure soaked up every minute of it.
Might I add, our latest collection, Utopia, looked completely at home out and about exploring the streets of Sydney and all of the weird and wonderful things that the city has to offer.
---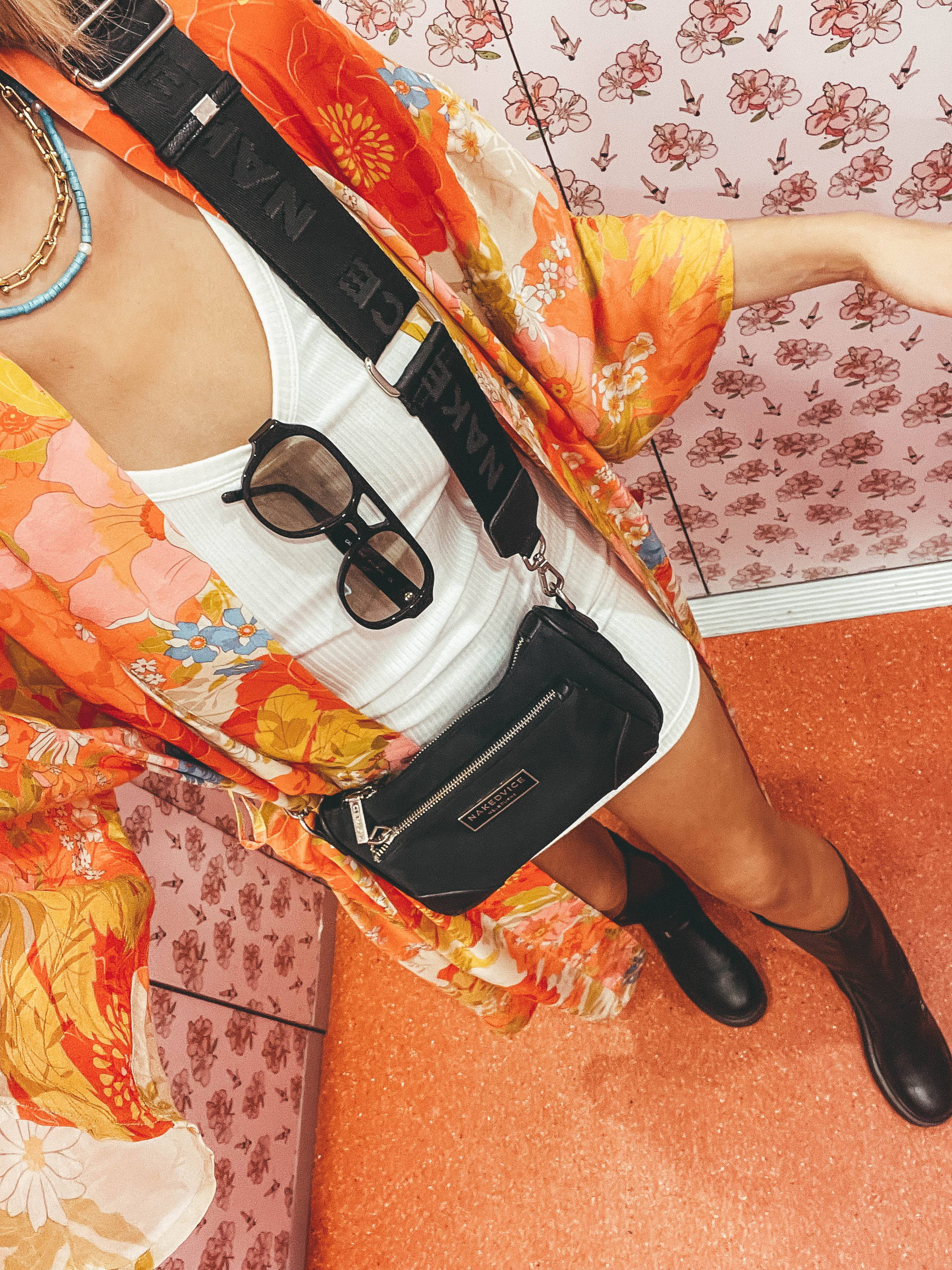 ---
Let's get into it shall we…
1.15pm - Outfits sorted, suitcase packed, ready to board. Bye bye Byron and hellooooo Sydney!
Fit deets: Banksia Shirt Dress thrown over my fave pair of cut off denim shorts, Dr Martens boots + a cross body bag for the ultimate off duty cool-girl look. Oh, and gold jewelry ALWAYS!
---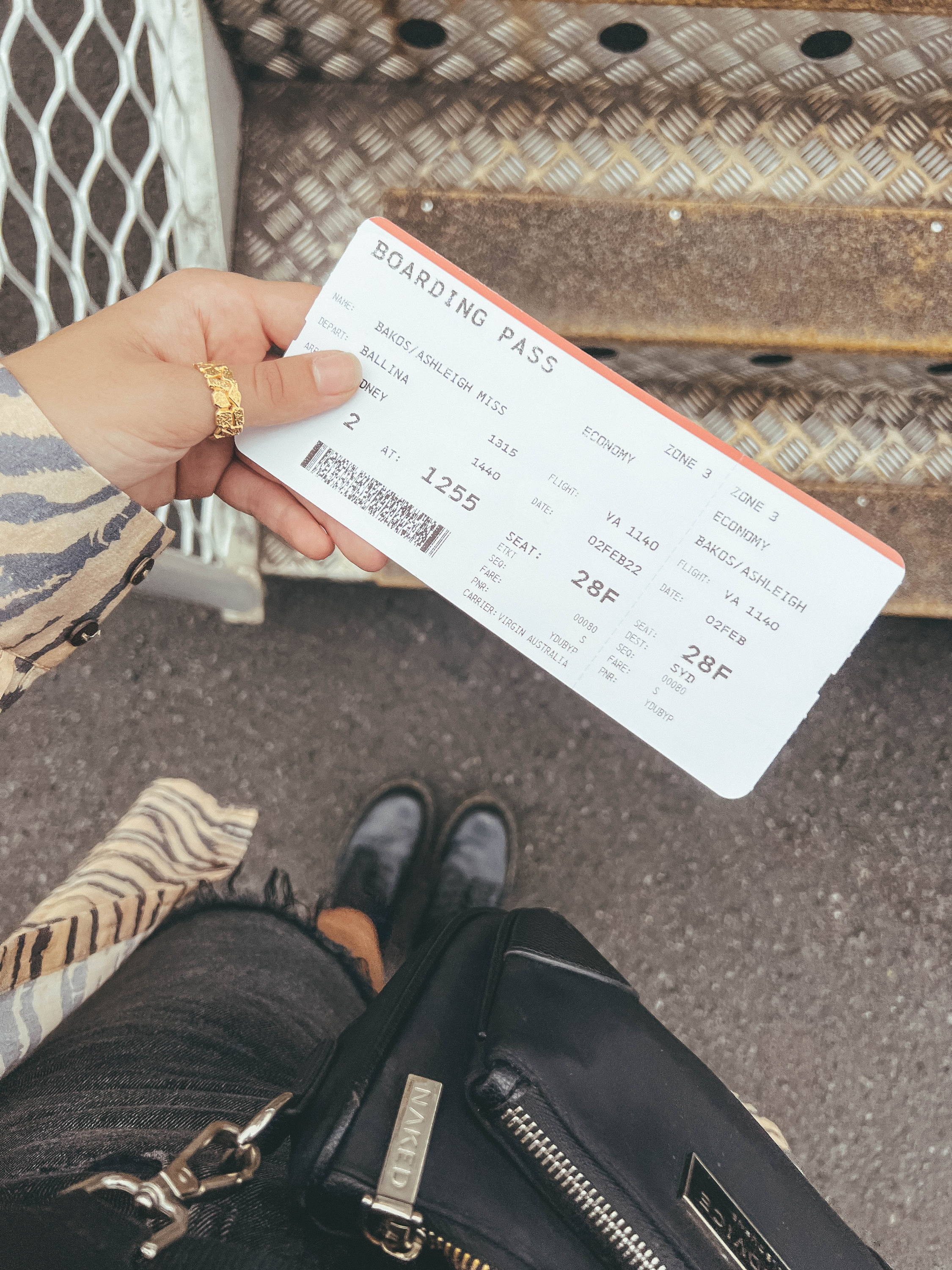 ---
3.00pm - Checkin' into Paramount House Hotel … a vibey collaborative space offering boutique accomodation in the heart of Surry Hills. The Sunny Suite felt moody yet lush, decked out with delicious french linen sheets and a luxurious terrazzo bathroom - what's not to love!
---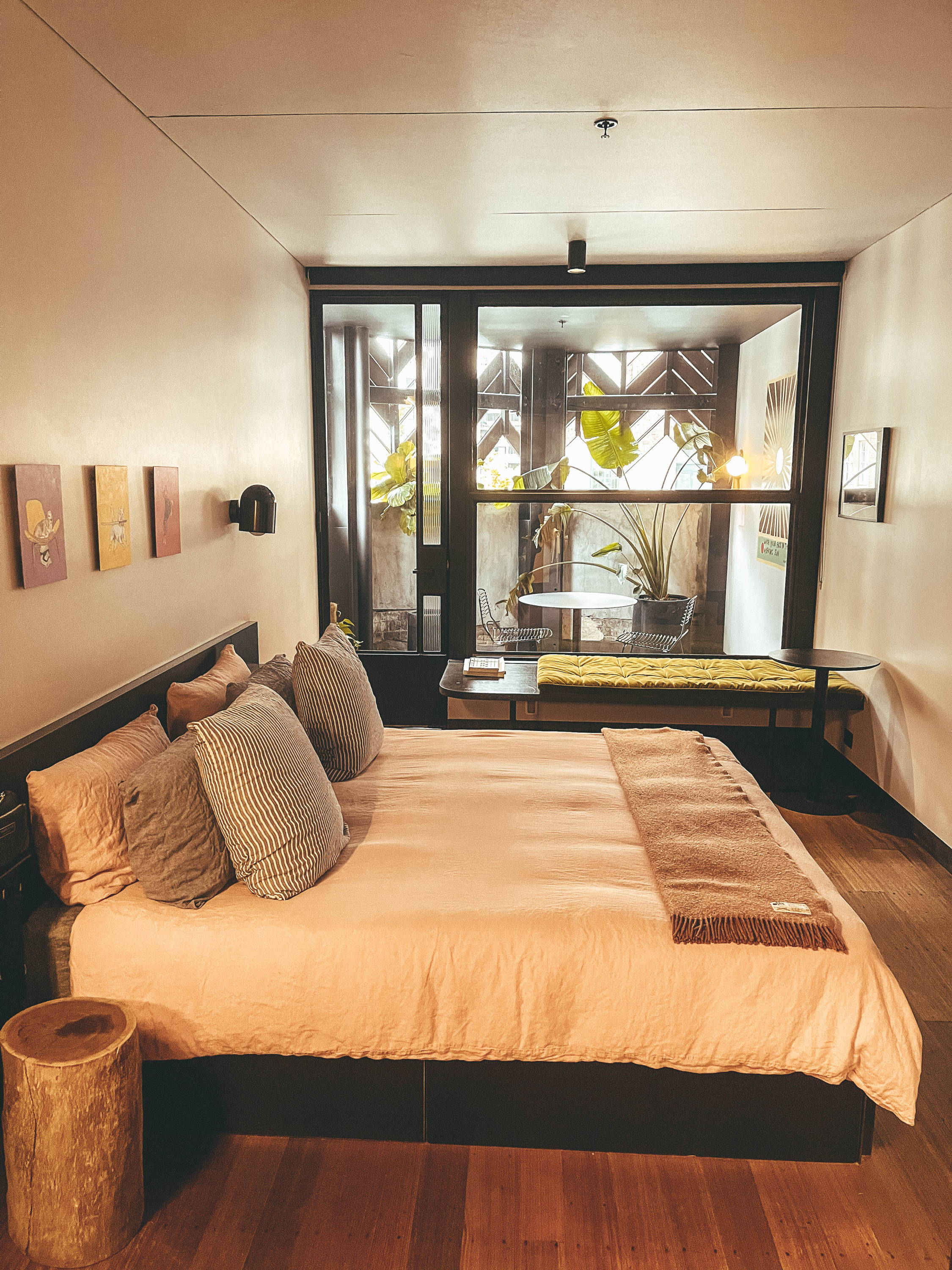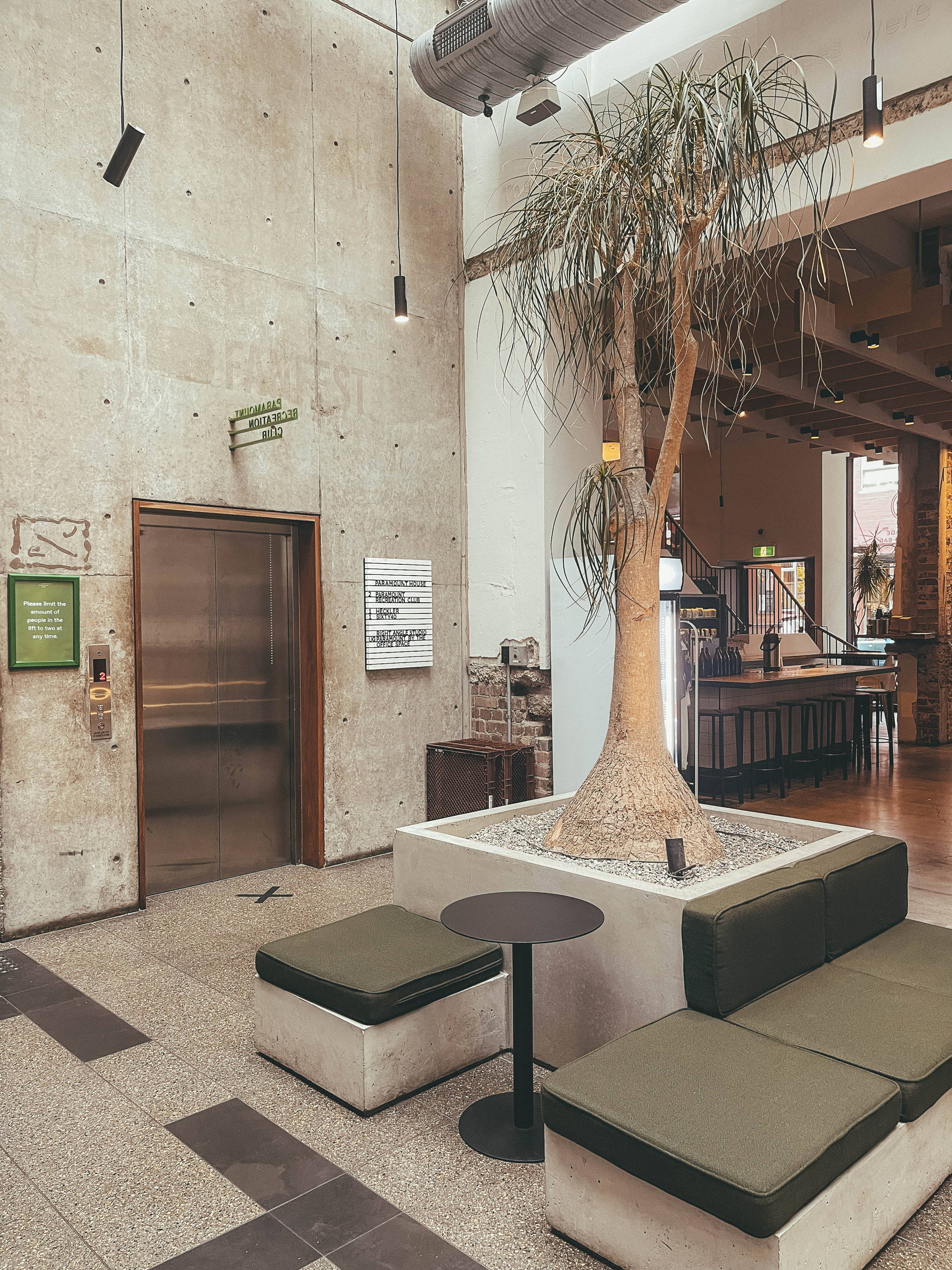 ---
4.00pm - First stop, the Art Gallery of New South Wales. Talk about timing eh, we were lucky enough to be in town at the same time as the Matisse, Life & Spirit exhibition. Bold and bright - we could see the influence Matisse's art has on current trends, dating all the way back to the 20th century!
Fit deets
Ash: Tyler Maxi Robe in Chilli + our fave staple - the Mazzy Rib Singlet Mini Dress! Styled for the city with black knee high boots, aviator sunglasses and Ash's 'go–to' cross body bag.
Audrey: Banksia Shirt Dress styled up as a blouse with super cute cream dress shorts and a statement bag!
---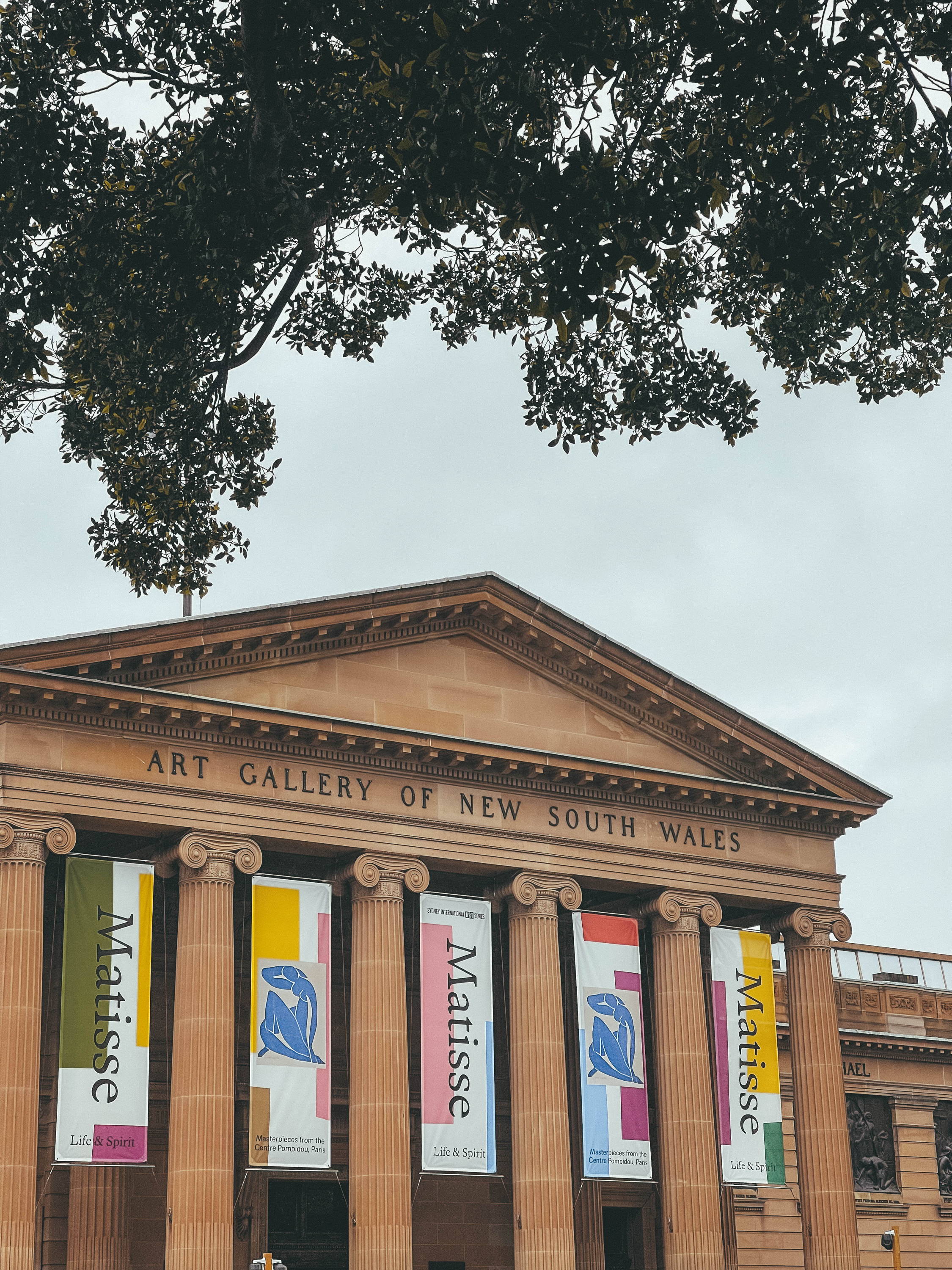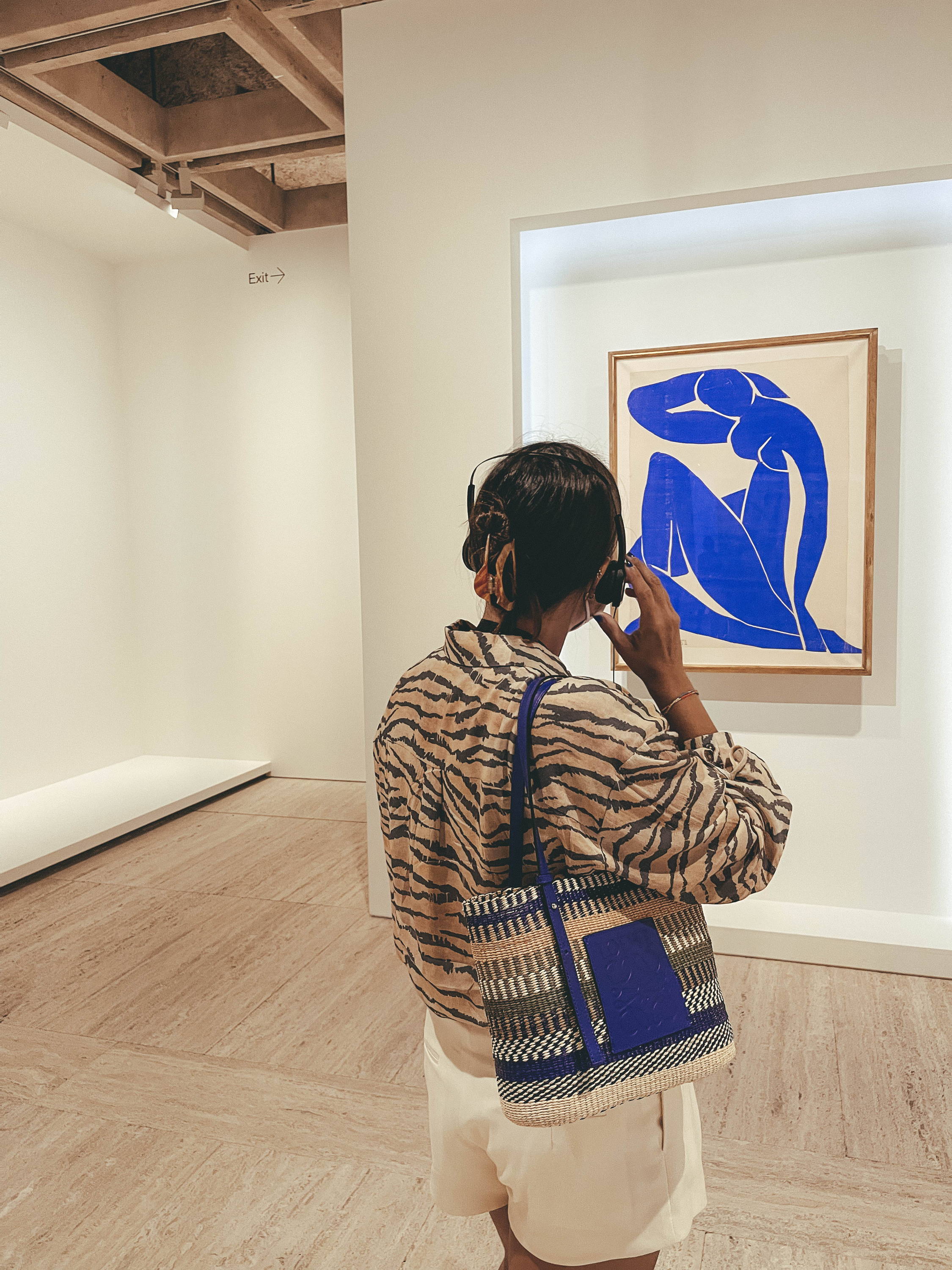 ---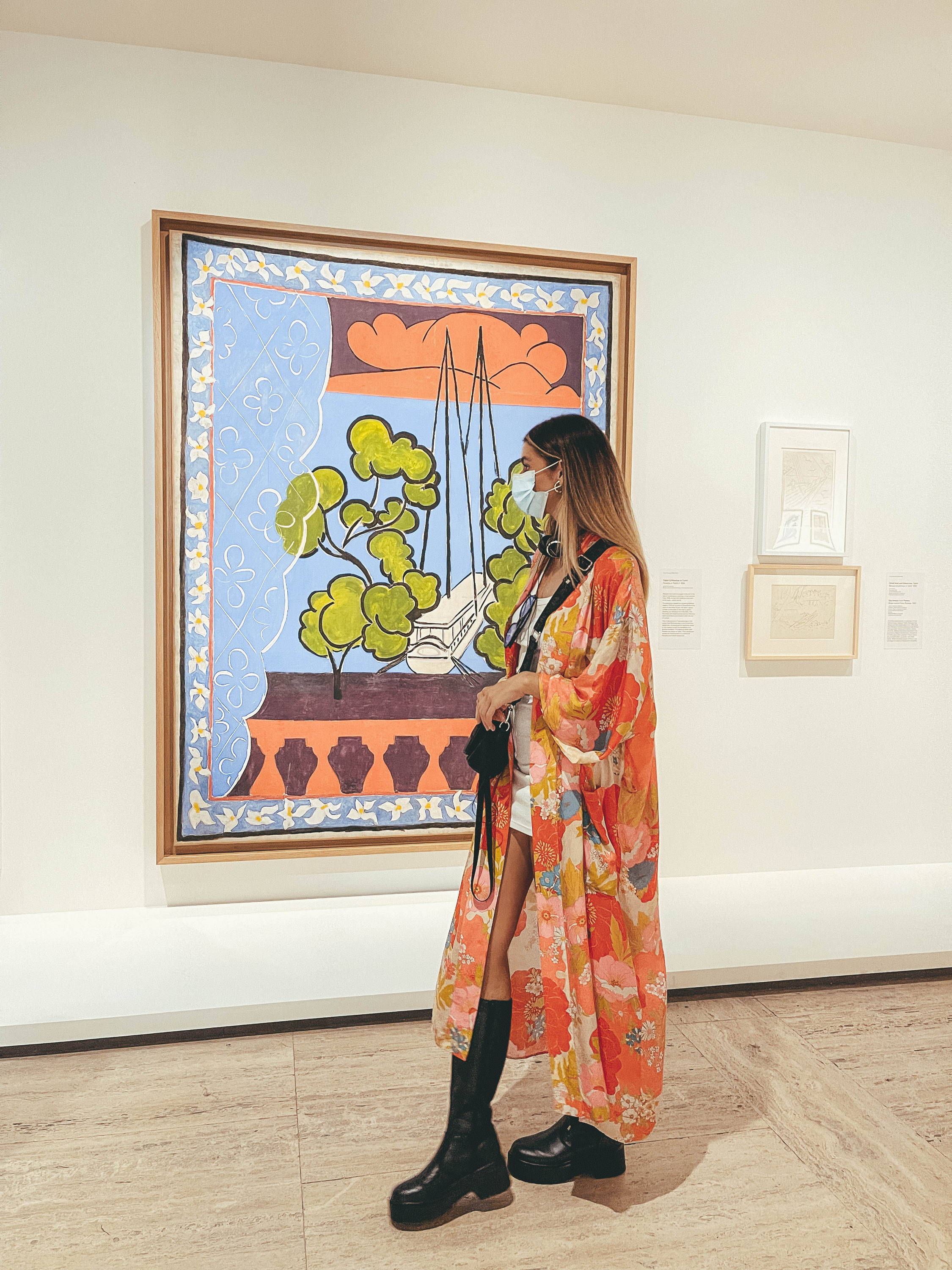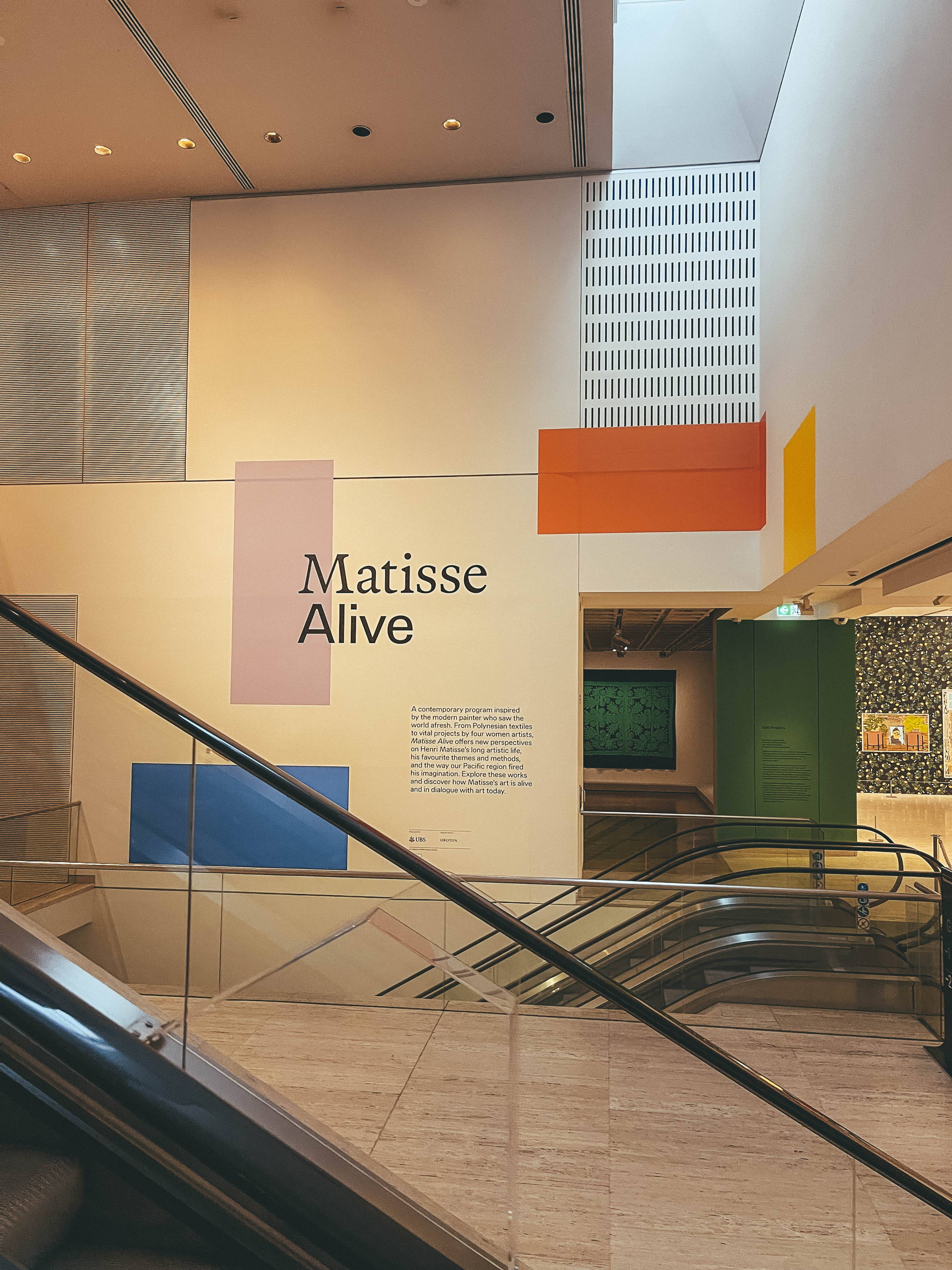 ---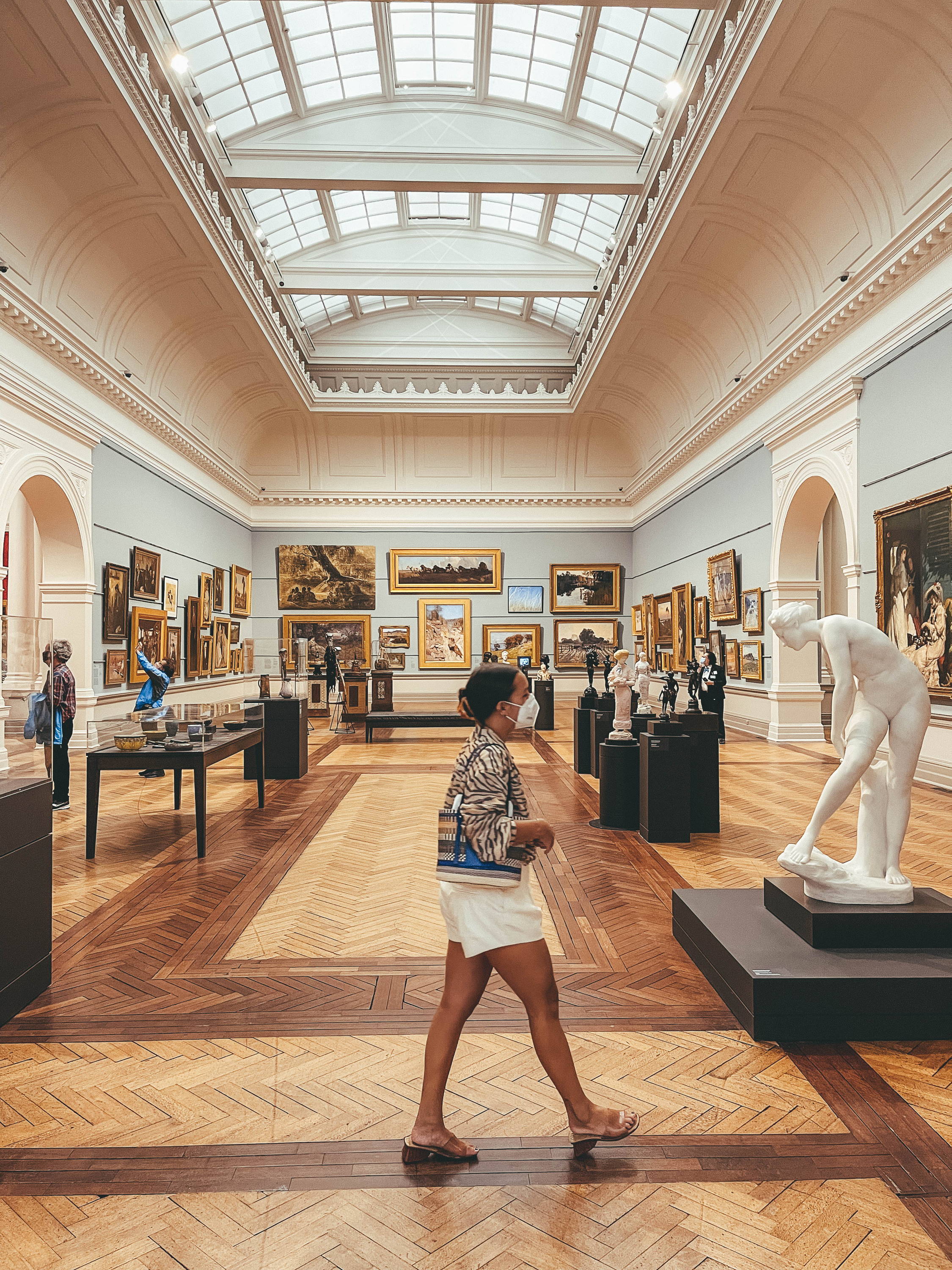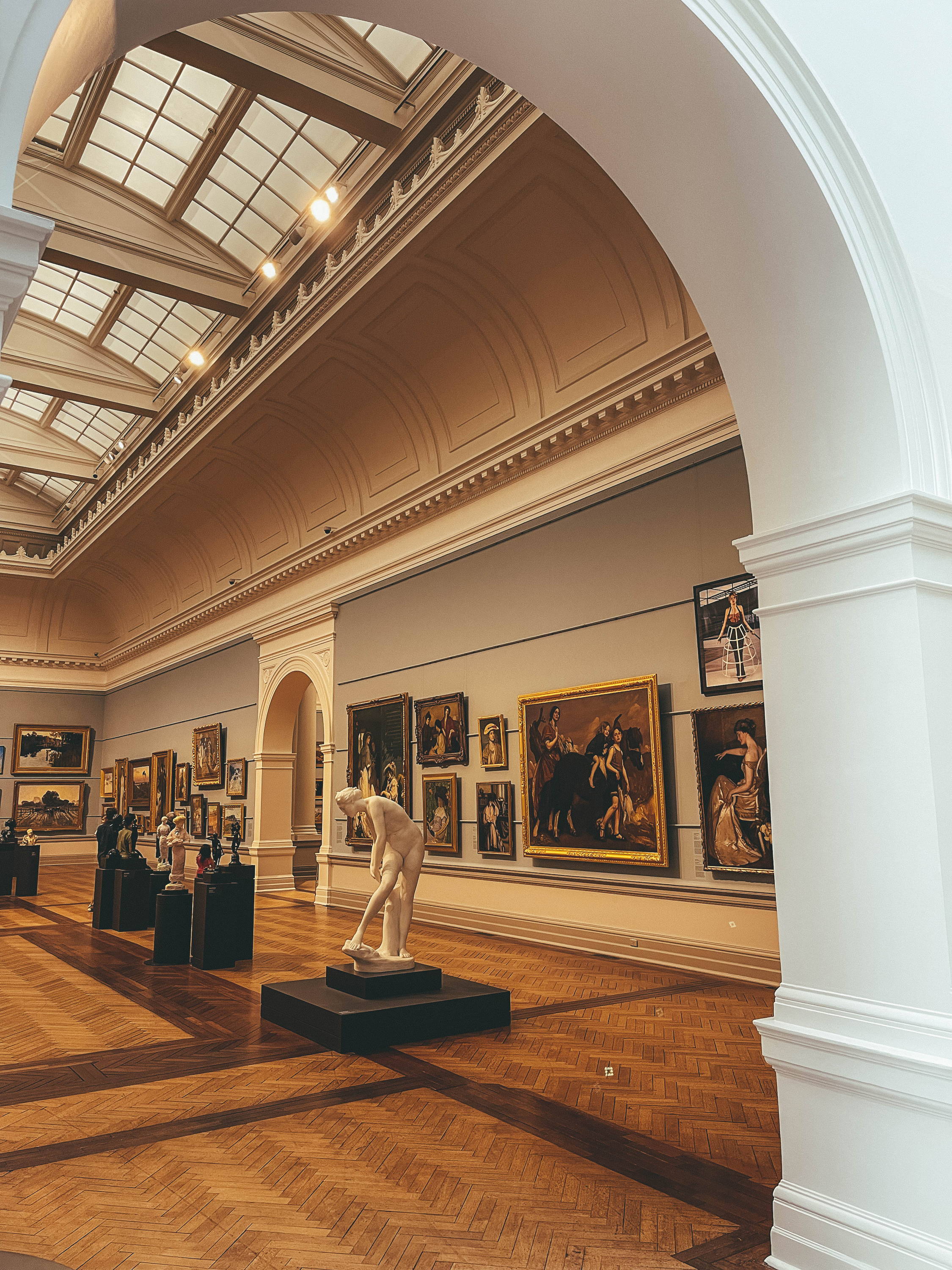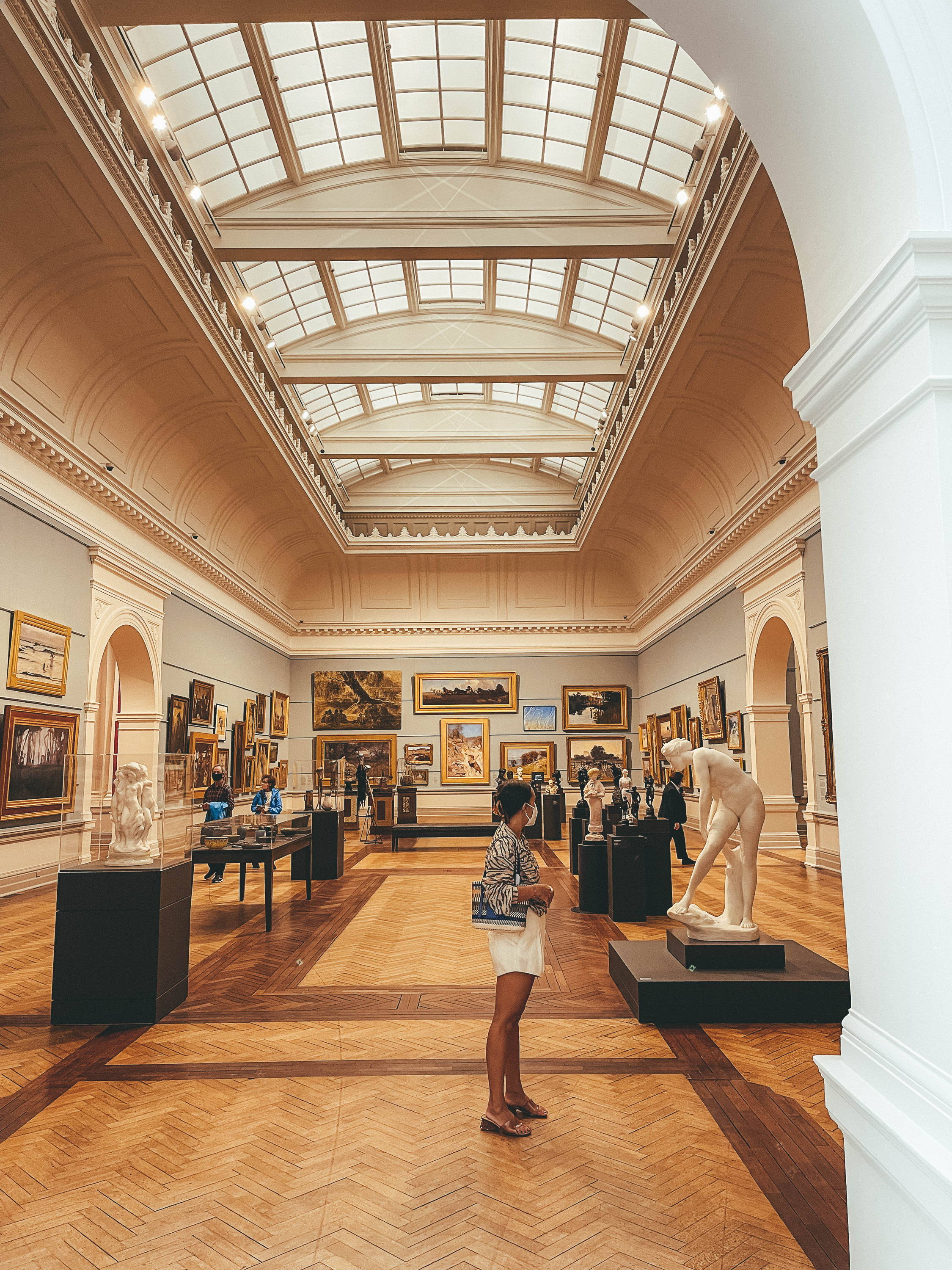 ---
5.00pm - We couldn't say no to a cheeky cocktail and side of olives at Shell House Sky Bar - a classic contemporary bar perched high above the bustling Sydney streets. A glimpse into the corporate world, a little different to what we are used to back home in Byron Bay! Also, can we please talk about this decor? Warm orange hues, curves and glimpses of rattan - throwing off major mid-century modern vibes!
---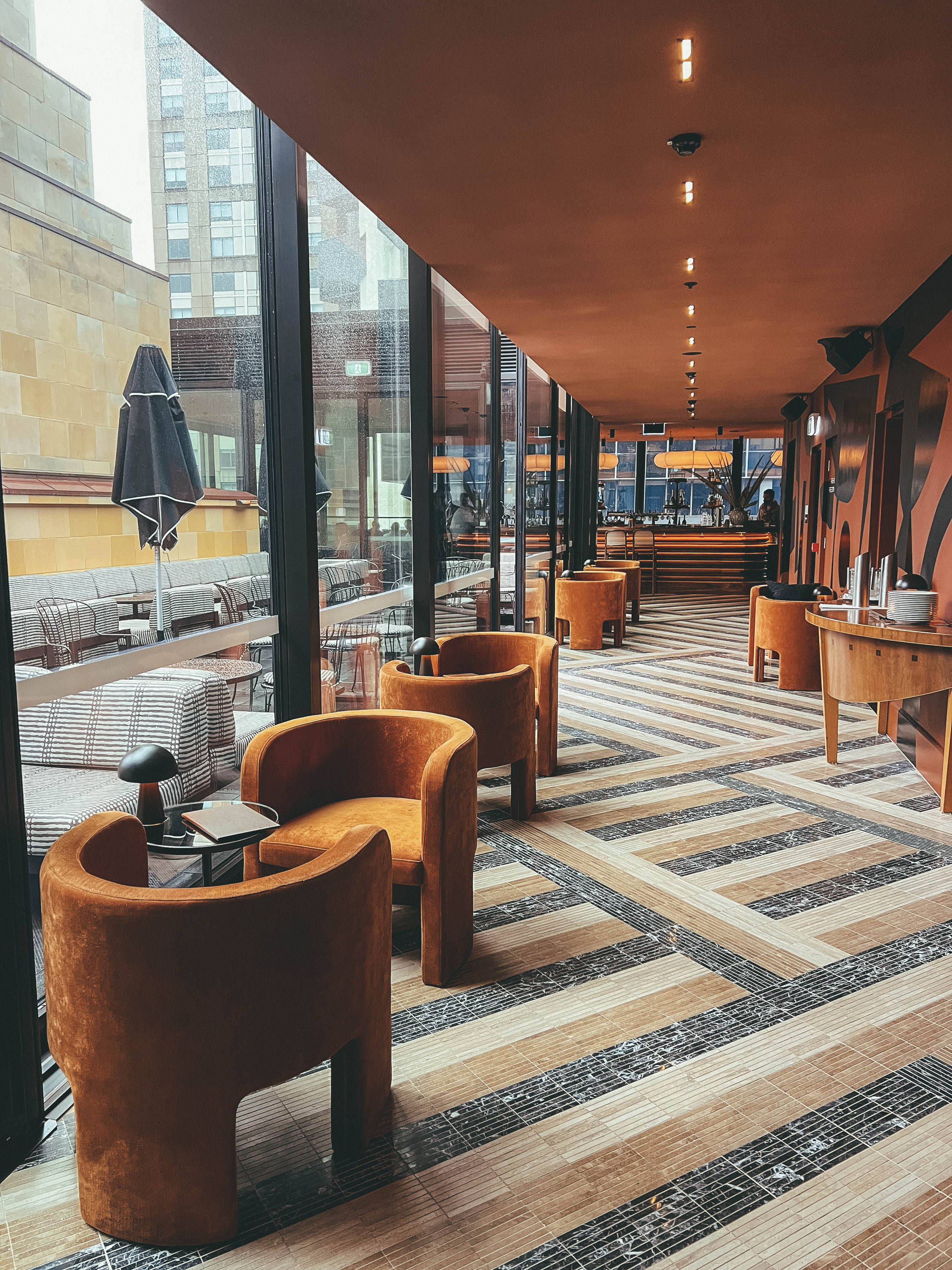 ---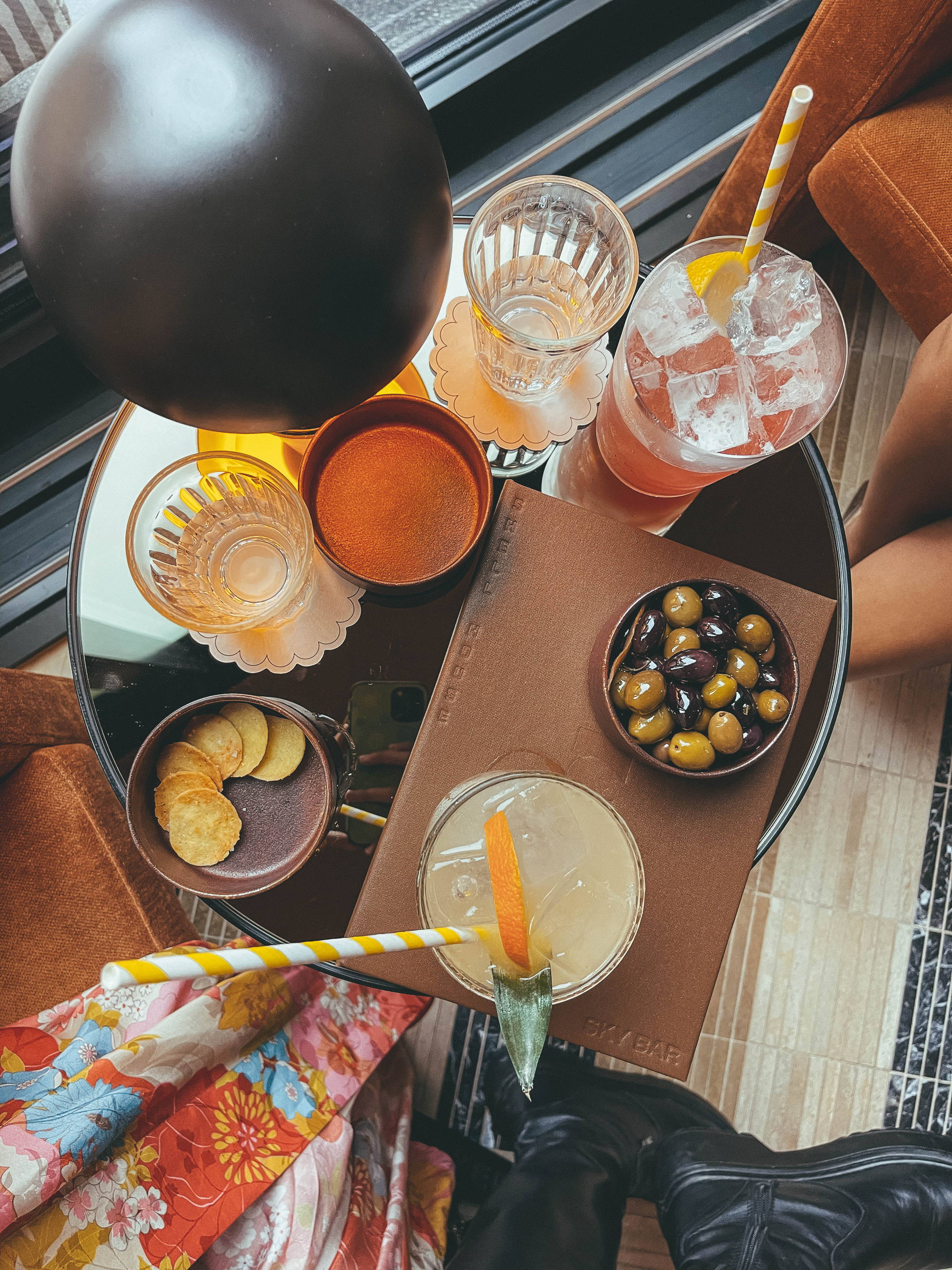 ---
6.30pm - I'd be surprised if you hadn't heard of Jimmy's Falafel, this relaxed Middle Eastern restaurant has hit news headlines all over the world! Known for their delicious share plates - we had to pop in and try it out for ourselves! The rumors were true and after dining in at Jimmy's Falafel, I really do believe - the future is falafel.
---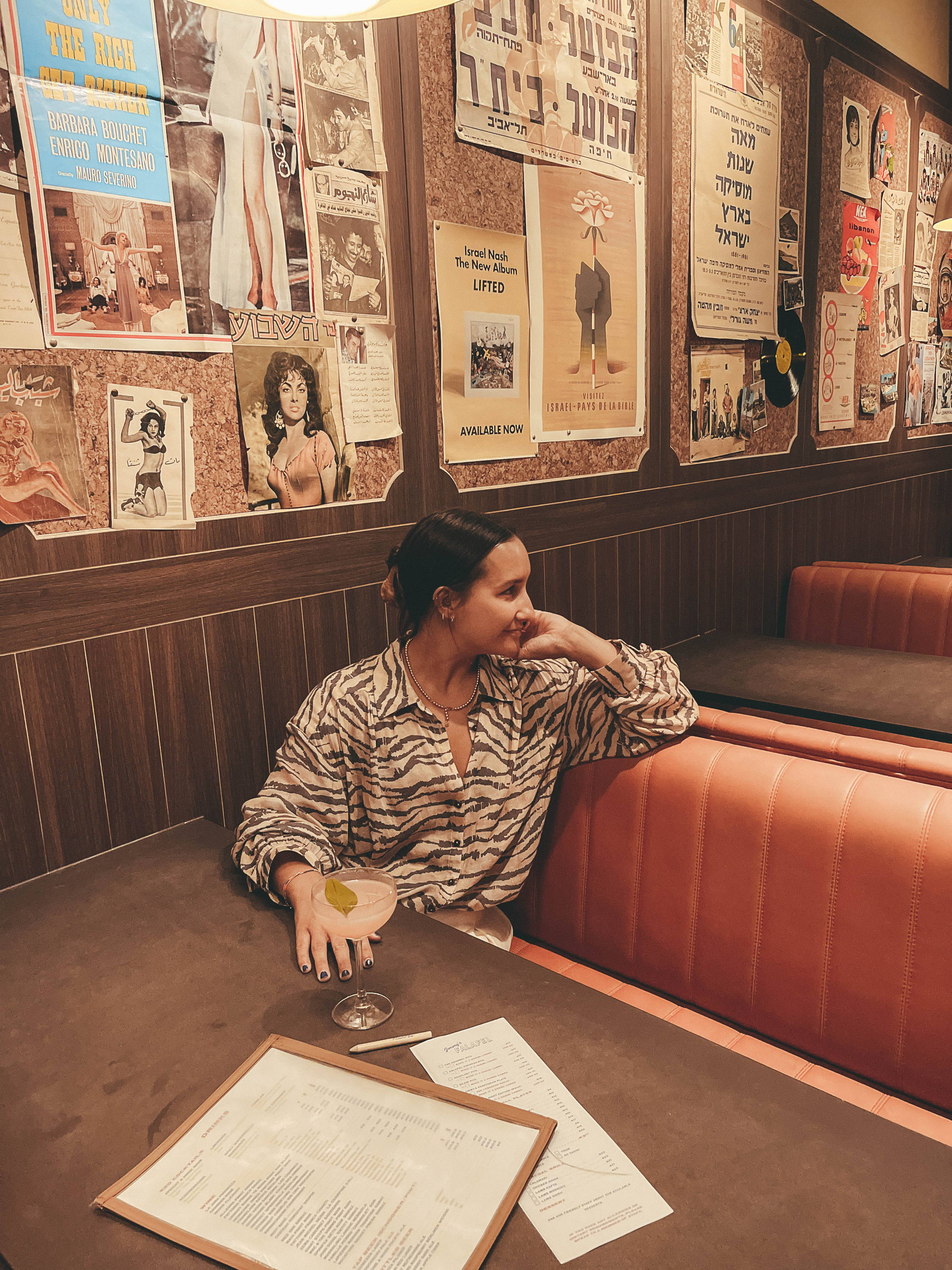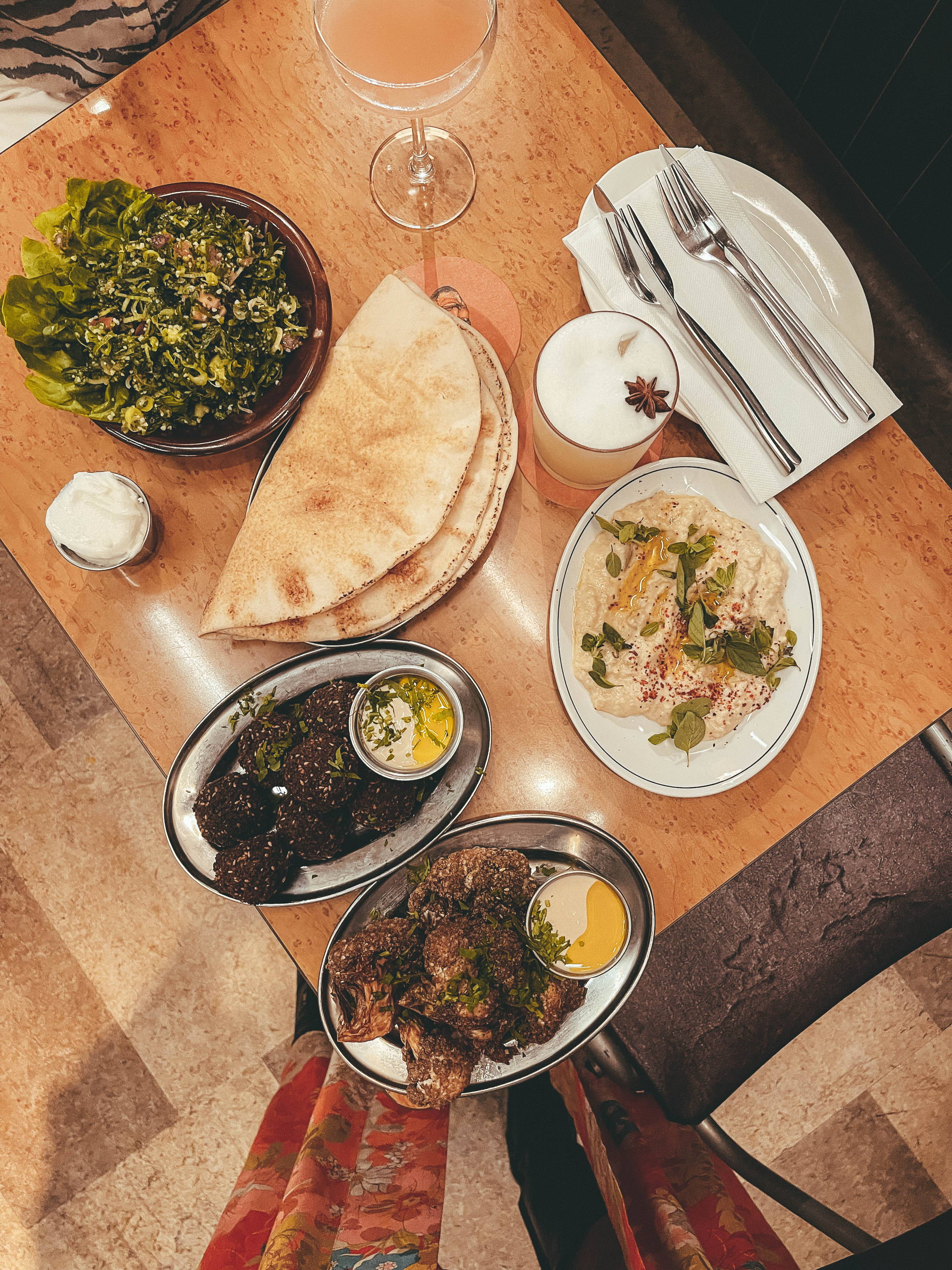 ---
9.00am - After shooting some fun content in the elevator at Paramount House Hotel (I mean how could we not, it's just so cute!) it was time to check out… Not only was the aesthetic of Paramount House Hotel a complete vibe, but we absolutely adored the location and the service was great too!
Fit Deets
Ash: our Tyler Maxi Robe in Charcoal styled over a wide leg light wash denim jean and accessories to match! Hot tip – it's all about colour this season, so if we learnt anything from Matisse, it's not to be scared of it!
Audrey: everyone's fave Mazzy Rib Singlet Mini Dress styled ever so chic with an oversized blazer and Gucci shoes to match!
---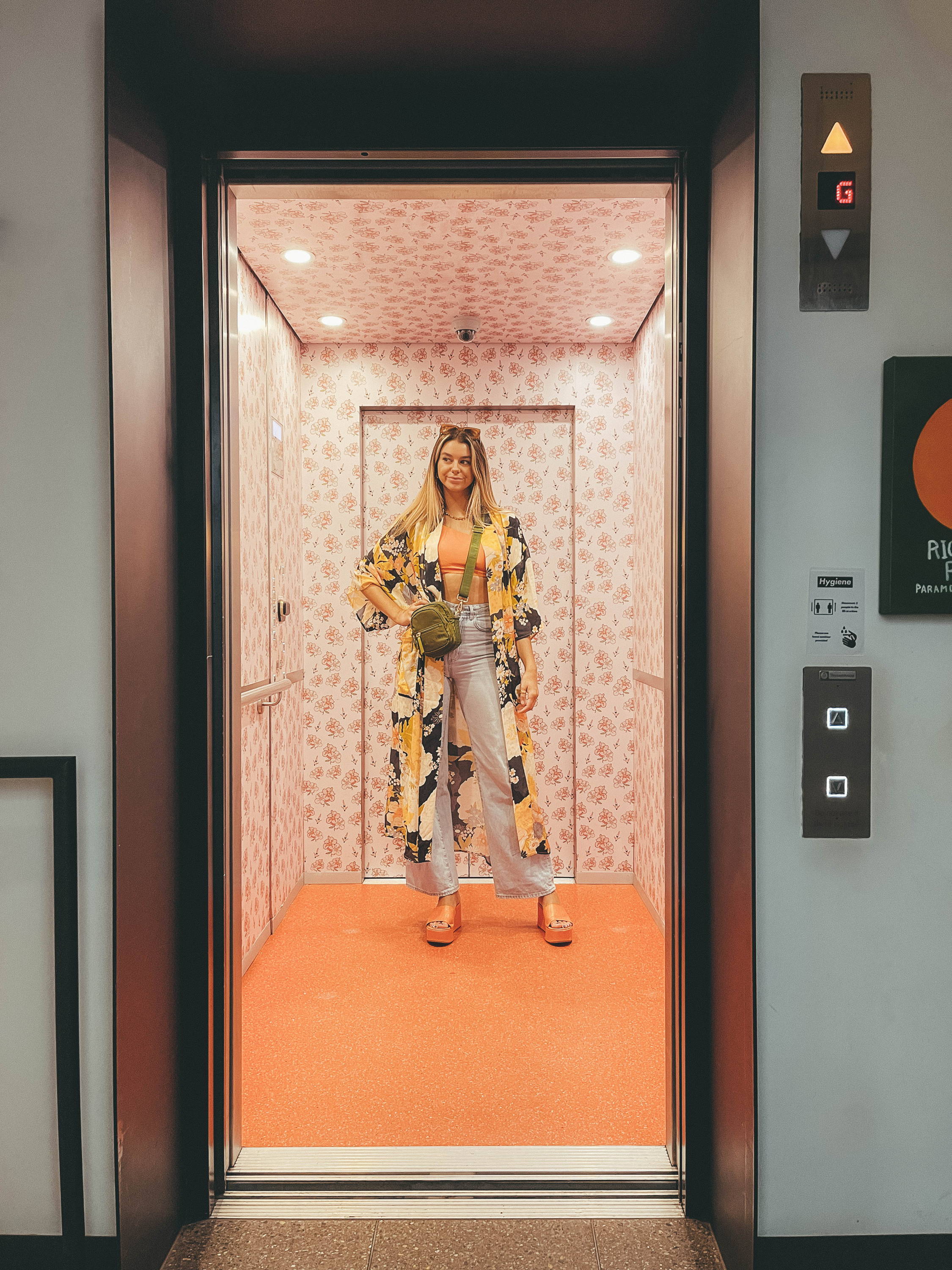 ---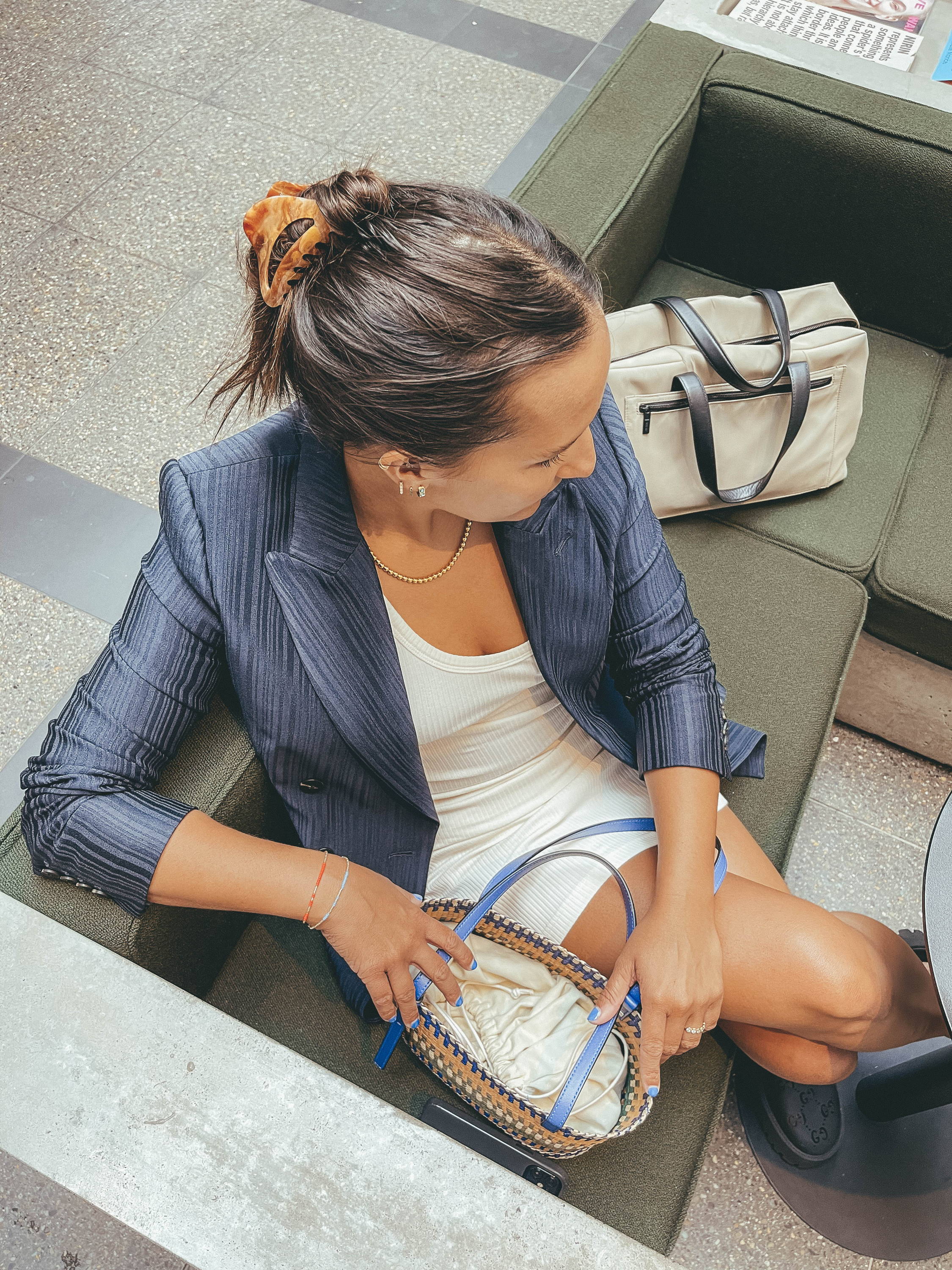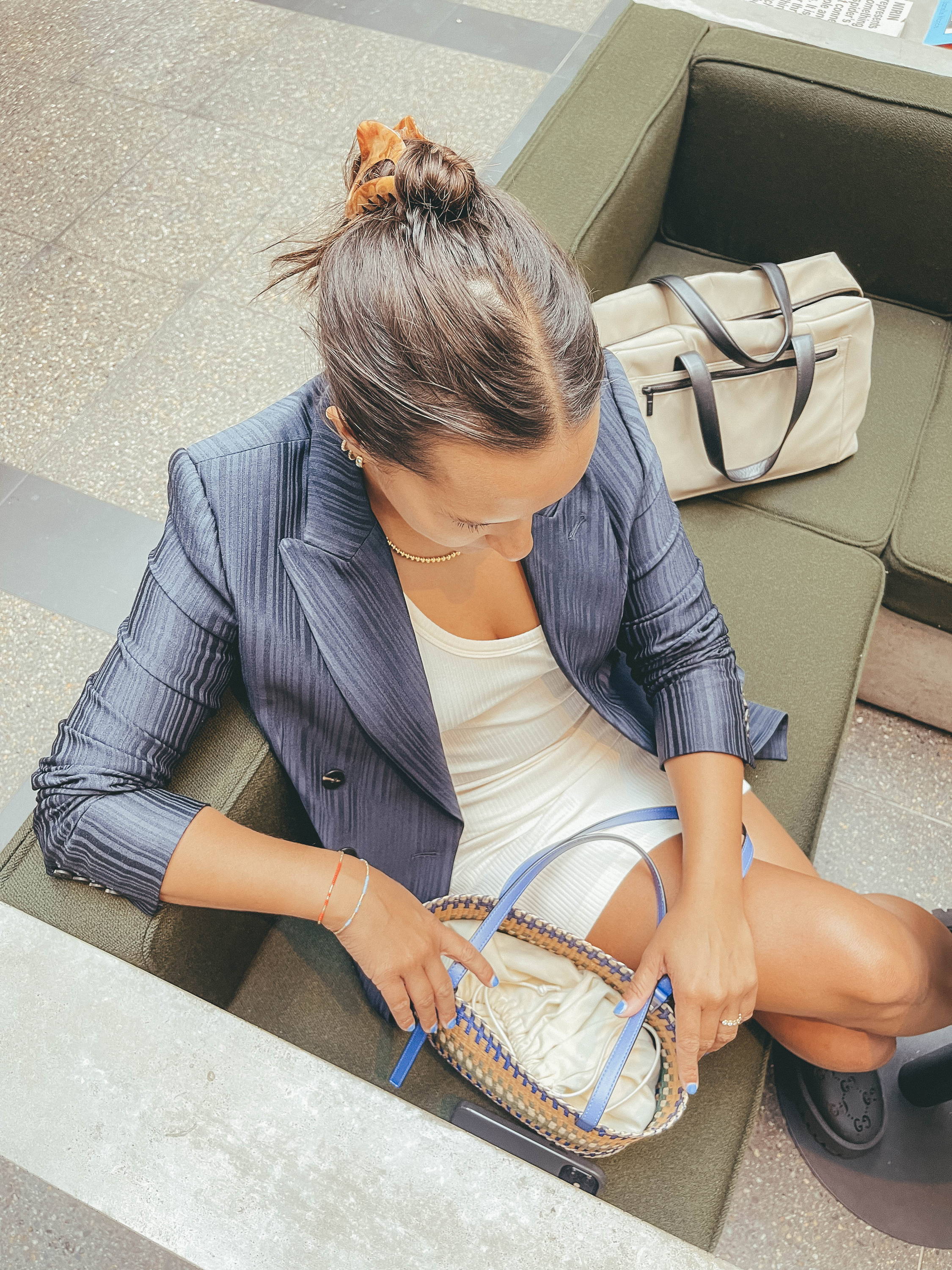 ---
10.00am - Breakie at Bills in Surry Hills … It seems that Sydney is nothing short of cute venues, each cafe, bar and restaurant is ready for your next insta snap! Not to mention, the food has been to die for!
---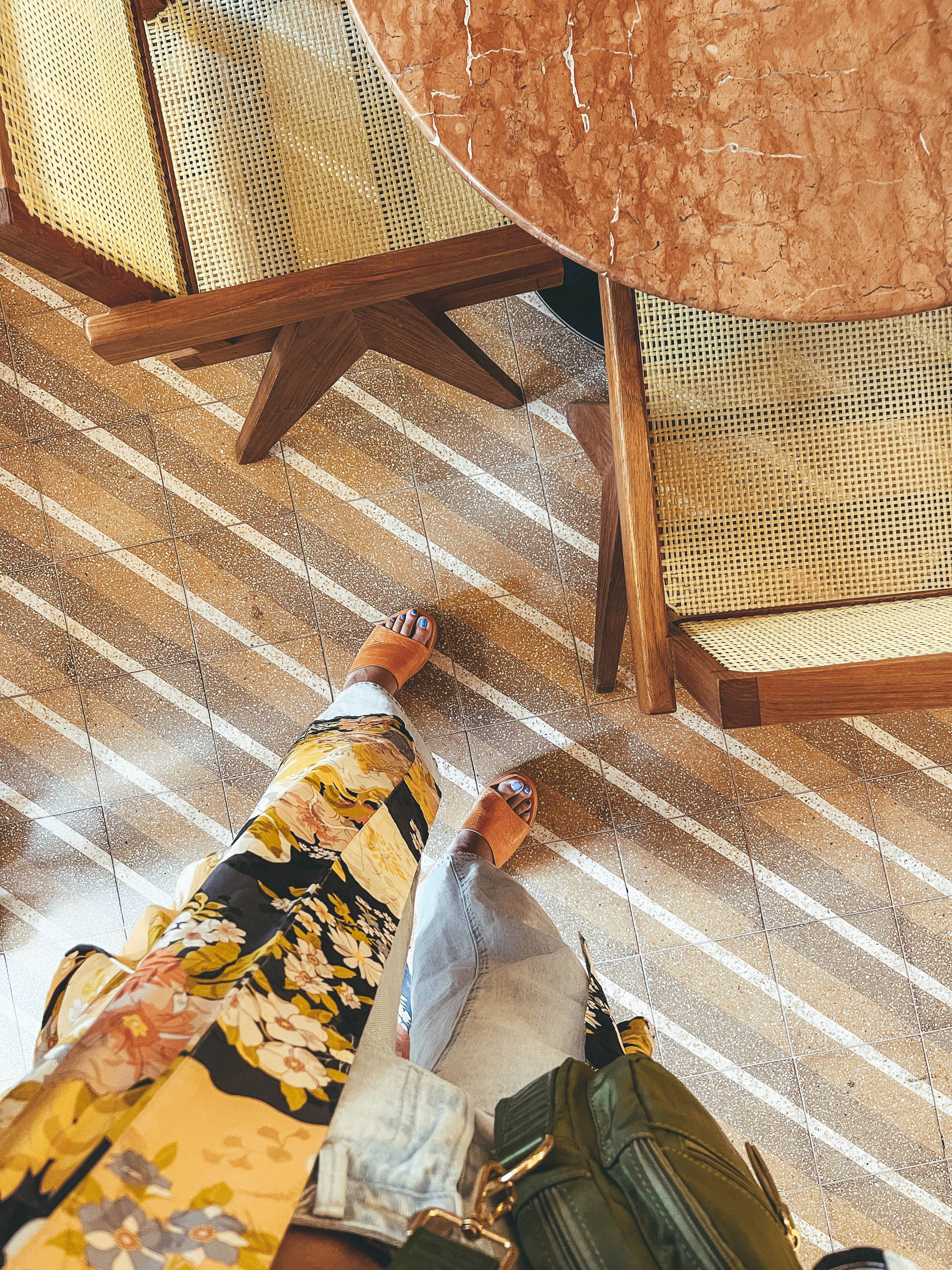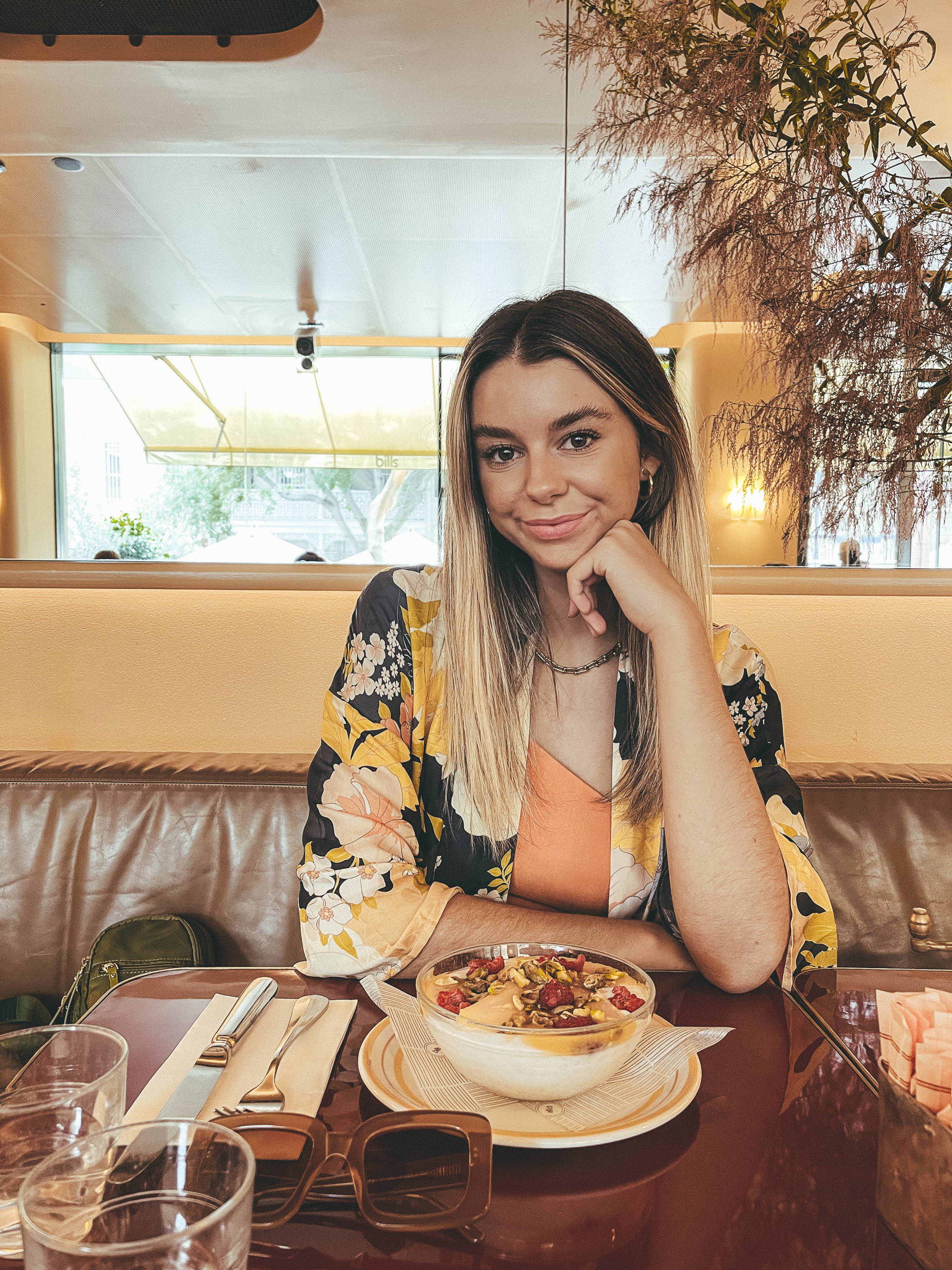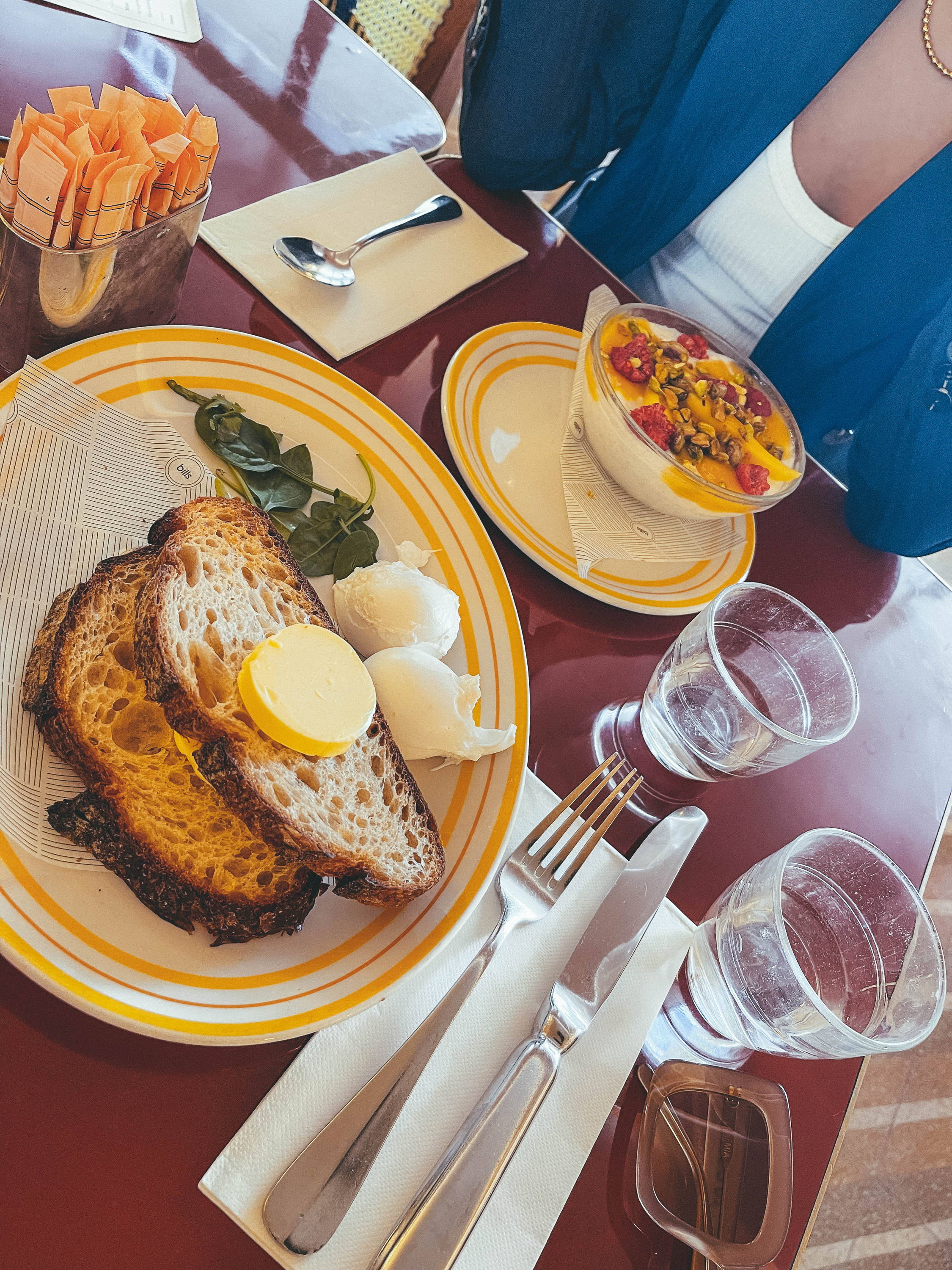 ---
12.00pm -Time to explore the vintage stores of Surry Hills, we came across some wildly epic pieces… Not the kind of threads you'd find in your local Salvos or Vinnies, more like the kind of pieces you'd see being worn at an 80s disco or 90s rave! We could have spent hours dressing up and listening to our fave records!
---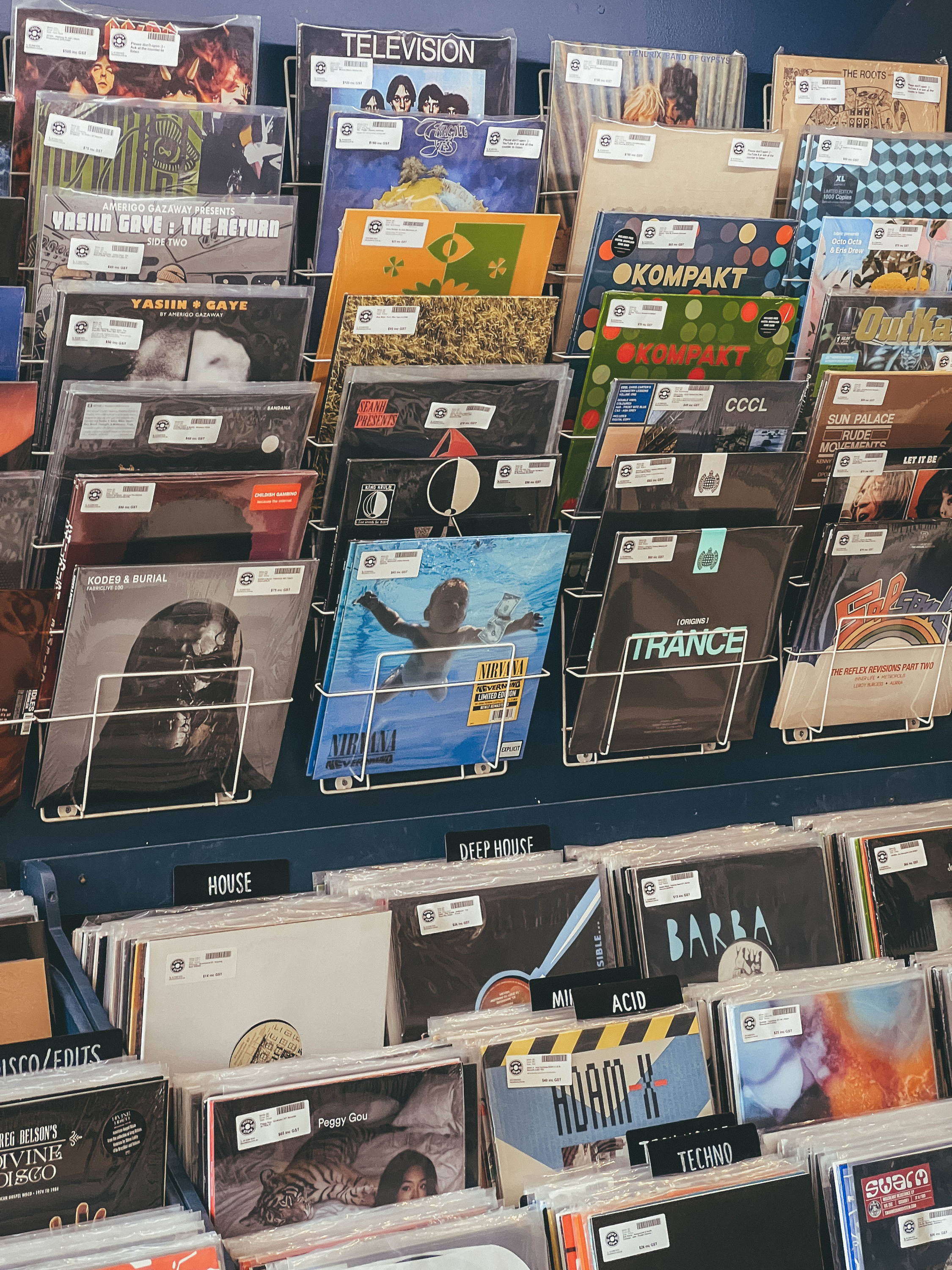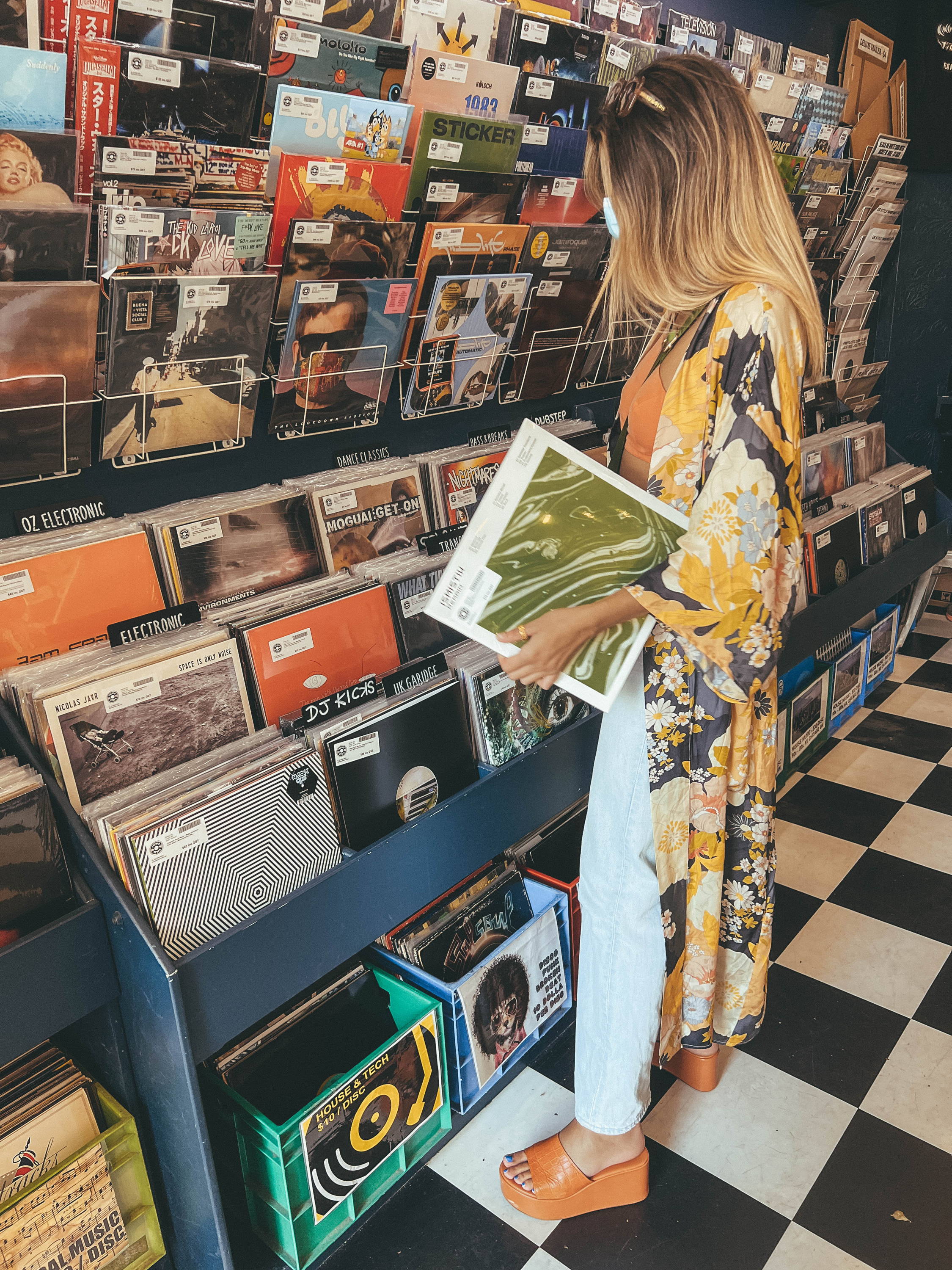 ---
2.00pm  - How could we not pop past to visit our stockist, Girls with Gems, in Double Bay! Located on the most beautiful street in the sweetest boutique - we checked out our latest collection Utopia in store (and tried on a handful of our fave styles)!
3.00pm - And that's a wrap! Who would've thought we could do SO much, with so little time in Sydney… We had an absolute blast! Over and out!
Ash x
---